An Elf's Tale
ServoToken goes all-in this week discussing Elves in Pioneer and the different archetypes that are emerging with some new tools from Dominaria United.
The most iconic species not just in Magic, but likely in all of the Fantasy genre. When conjuring your typical high fantasy setting, elves and forestfolk are among the first beings to come to mind, and that notoriety spreads deep into our beloved game as well. Since the beginning, Elves have been a staple character type, relied on and morphed to fit their setting again and again. From the woodland guardians of Dominaria to the highest nobles of Eldraine and the servant class in Capenna, Elves have been solidified within Magic's canon. In terms of their appearance in gameplay, Elves fit across a huge and dynamic range. They typically stand out as a casual favorite, though have at several points seen major competitive success, even securing a pro tour victory. The strategy in the Pioneer format has recently received the biggest shakeup it's seen yet with the printing of Leaf-Crowned Visionary, and the archetype is just beginning to open up. Today we're going to discuss some of the different approaches that you can take when building and brewing with Elves in Pioneer.
The Core
What makes an Elf deck in Pioneer? The basic shell that every version of the deck is going to be built around is fairly established. These are the best elves in the format, regardless of the nuance of the rest of the list.
Elvish Mystic and Llanowar Elves are the foundation that support the entirety of the rest of the deck. Their mana acceleration provides half of the ingredients to a successful tribal strategy and having access to the effect on turn one essentially every game between the eight copies is what gives the deck that redundancy it needs to compete.
The rest of the core serves more to bolster the collective than to exist as an individually powerful piece. Leaf-Crowned Visionary has already been mentioned as the new core staple of the archetype, fulfilling the second aspect of what makes a tribal strategy successful while also giving a buff to the entire team. The card draw element is the important part of the card though certainly, as the major flaw of tribal strategies on the whole is the threat of running out of gas. Visionary, combined with the intense mana generation available in this deck, is able to absolutely churn through the library ensuring that the hand is constantly stocked with additional threats.
Lastly, are two additional lord-effects in the forms of Elvish Warmaster and Elvish Clancaller. Warmaster gives the initial impression that it's meant to be the army-in-a-can card that provides the field with as many tokens as necessary to go around whatever threat the opponent may have played, but its higher utility is actually in its second effect which can overwhelm even the most prepared of opposing forces. Clancaller likewise ensures a constant stream of buff effects to quickly outpace any defensive force. With its ability to find additional copies of itself, it is both a use for all of the extra mana that the deck can find itself making and extra card advantage for when the game is coming down to a measure of resources. These two cards will make essentially every other Elf card better, and their inclusions are essentially mandatory.
Collected Company Elves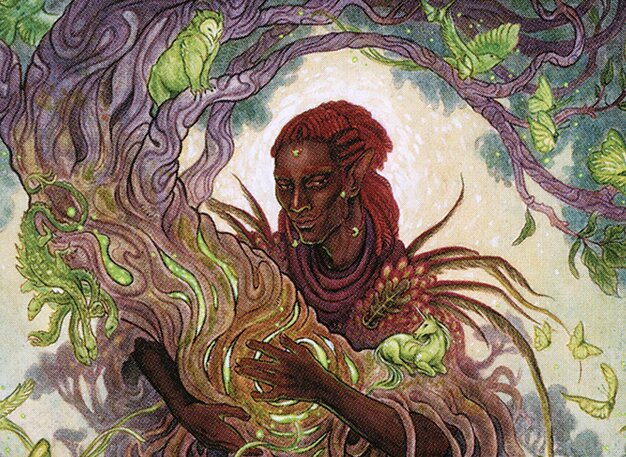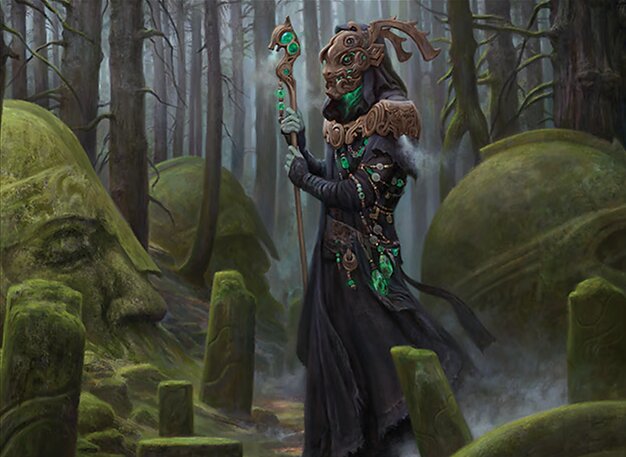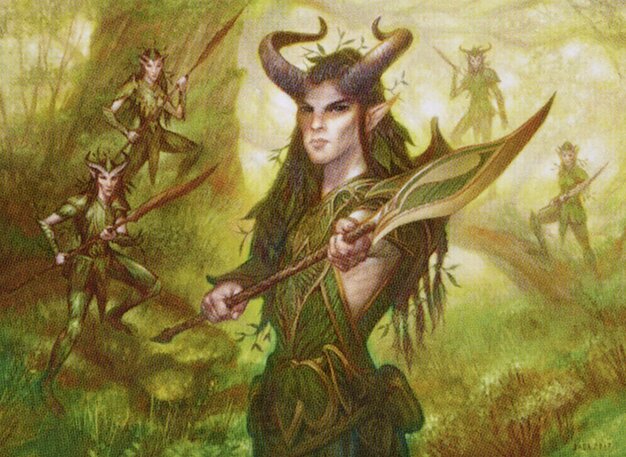 60 Cards
$381.02
15 Cards
$39.03
The "stock" version of elves at the moment is a Collected Company shell who looks to be slightly flexible while ensuring a consistent and traditional Elven Beatdown. The deck utilizes a rather tame selection of flex slot fillers, most notably is the addition of Steel Leaf Champion who acts as a means to go big in the early turns and provide a singularly powerful threat that isn't dependent on the deck's inherent synergies to be successful. This slightly-off plan inclusion is actually a very next-level piece of tech, as one of the easiest ways to disrupt the Elves player is to slowly dismantle their machine as they're building it. An individually strong inclusion like Steel Leaf helps prevent that as the card can close out a game on its own in short order if left unchecked. Shaman of the Pack also acts as an incredibly powerful punch that can end a game in its own right, attacking on an axis that the typical defensive line won't have an adequate response for.
While I intend to contradict myself later in this very article, I'll say that Collected Company is absolutely the correct choice for this and many other tribal strategies, as the combined card and mana advantage offered by Company is unrivaled and it's arguably a huge shot in the foot to not play it.
All-In, Mono-Green Elves
Mono Green Beatdown Elves
Pioneer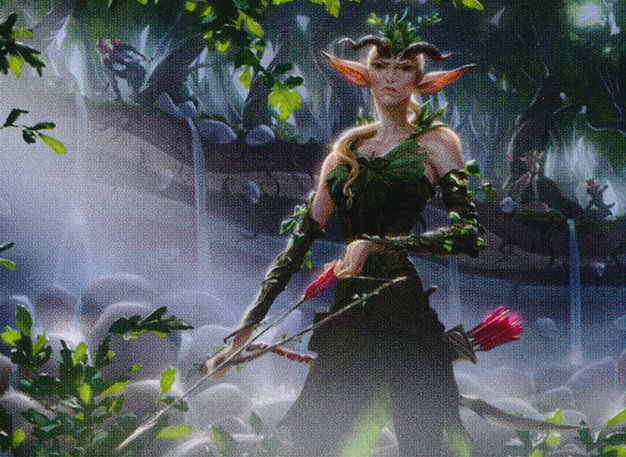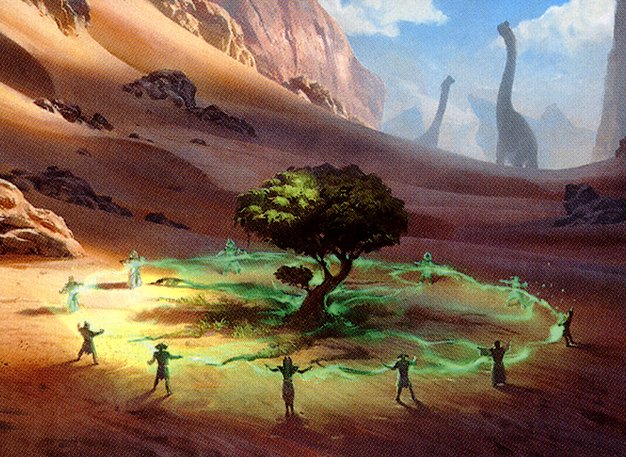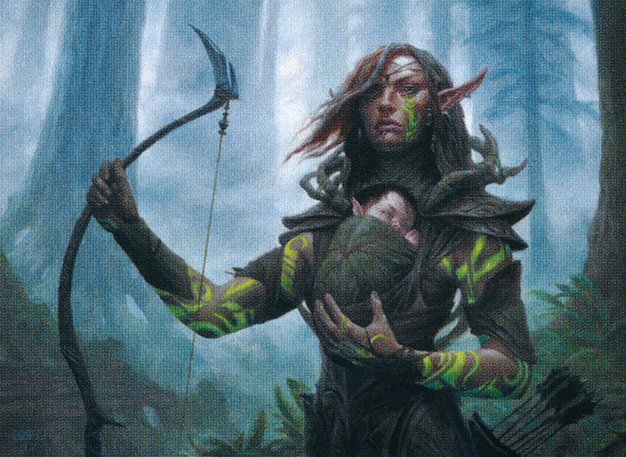 60 Cards
$246.48
15 Cards
$54.83
Some players tend to prefer a more all-in strategy when deck building, which is where the mono-green version comes into play. This list is focused more on consistency than anything else, with heavy reliance on multiple different early and late game mana generators and card advantage engines. The inclusion of Sylvan Messenger serves to supplement the draw power provided by the Visionary, while cards like Gala Greeters and Growing Rites of Itlimoc make sure that the deck is supplied with ample amounts of mana each turn. This deck would be considered more "all-in" due to the lack of answers to common threats out of the main deck and sideboard in favor of a higher draw-rate for the key effects in the deck. Due to this, the deck can be slightly weaker to the archetypes worse matchups such as black based midrange strategies, so the sideboard options reflect that while still trying to stick to plan.
Elven Chord Toolbox
Golgari Chord Elves
Pioneer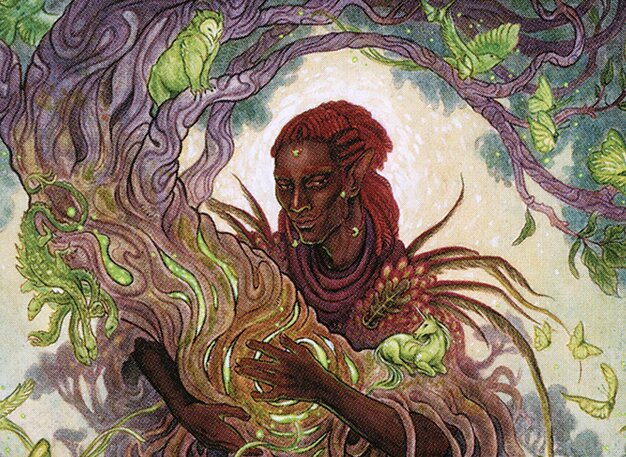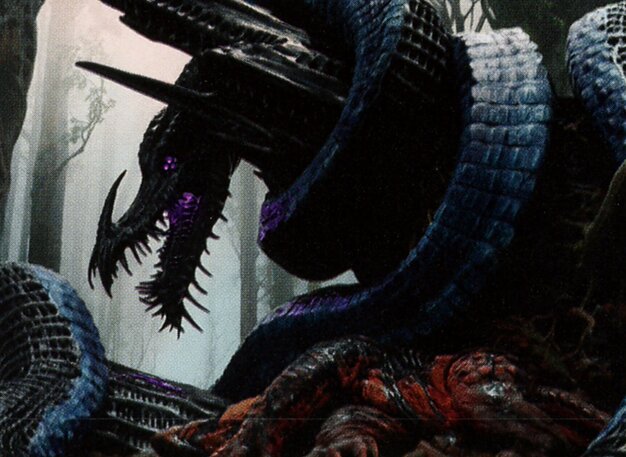 60 Cards
$285.12
15 Cards
$26.23
Last up, we have more of a proof of concept than a tried-and-true formula with a Chord of Calling based list. This deck is looking to provide a flexible toolbox to the Elves shell rather than rely on drawing the necessary pieces off the top of the deck. While Company offers an incredible advantage when it hits, it doesn't hit every time and this deck is looking to mitigate that fail state with its Chord toolbox instead. Between Sylvan Messenger, Realmwalker, and the Visionary, card advantage is a non-factor so the added flexibility may make the deck more comfortable to pilot in unknown or heavily studied metagames alike. Being a toolbox strategy, the deck also dips into some one-of spicy inclusions whose practicality is slightly less than desirable in most matchups but are golden when their situations come up. Defiler of instinct, while not an Elf, is capable of turning a crowd into an army on its own after one or two creature casts, whereas Cultivator of Blades can come in as more of a targeted threat that doesn't care about the quality of creatures in play. Nissa Vastwood Seer is a tutorable planeswalker who shines in the later stages of a game and is excellent at playing catchup when a control deck chooses to clear the board, while Dwynen, Gilt-Leaf Daen can swing the game back in the Elves' favor in an aggressive mirror match. There is a ton of additional micro utility such as the inclusions of Deathrite Shaman and Reclamation Sage, which just go to show how much reach this archetype can have when built with flexibility in mind.
Wrapping Up
While Elves may not be poised to take over the currently removal-dense format of Pioneer, the deck is always a fun and interesting option for those looking to get the upper hand on their opponents with a rogue strategy. The deck is modular and adaptable to its surroundings, and like a trained archer high up in the trees can snipe a metagame with blinding ferocity. Lovers of the archetype have plenty of room to explore, and thanks to Leaf-Crowned Visionary are now extremely rewarded for doing so. I'm looking forward to the next iteration of this deck, as it's always been a back burner favorite of mine. In any case, that's all for this one. Stay safe, play smart, and thanks for reading.