Atlanta in Review: an On-Site Weekend Recap
Darren covers the weekend's festivities at RC Atlanta!
This past weekend was the American Regional Championship, held down in Atlanta. A much-anticipated event, the weekend saw about as many ups and downs as could be expected from the largest post-covid Magic event so far. A few of our team made the long trip down alongside about 900 other competitors for a huge weekend. Let's recap how the event went from the bottom up.
Friday
Like most large scale events, Friday was the jumping off point for the Dreamhack team, who would be hosting their second Magic event ever. To cut to the chase, Friday was a rough day under the MTG banner of the convention hall. From hour-long wait times to ambiguous and obfuscated structuring for the Last Chance Qualifiers, there was much to be desired for those last minute hopefuls who had yet to receive their entry to the next day's festivities. Twitter was abuzz with reports of players having a less-than-stellar time, and I can personally confirm that the day definitely started off on the wrong foot. LCQ events, which were advertised as 32-man events that followed the same prize structuring as the on-demand events, were instead run as groups of 8 in a single elimination event, with 4 winning players then facing off for the qualification at the end and zero prize support. It was not a good look to start the weekend off by charging players $20 to play one match of Magic and be given no prize support, and the slapdash cobbling together of the LCQs throughout the day left a sour taste in everyone's mouths.
Outside of the LCQs, there was plenty to do for anyone who made it to the hall a day early. From vendors to artists such as RK Post, and Mark Poole, to cosplayers and all of the non-magic events happening, there was no struggle to entertain yourself for the day. Downtown Atlanta also plays host to a few other attractions as well, such as the World of Coke (the soda) exhibition and a large aquarium. I and a couple of others decided to forgo losing ourselves in the madness of the LCQs going on and indulge instead in the fighting games, art exhibits, streamer showcases, and lakes of sugary beverages.
Saturday
The following day marked the beginning of the main event, the Regional Qualifier. 928 players gathered together to duke it out in hopes of netting those sweet Pro Tour invitations on the line. Almost immediately following the conclusion of the player meeting you could feel the buzz in the air as everyone started to really get back into that competitive atmosphere. You could practically hear the collective deep breath and gulp as the judge announced, "Magic players, welcome to round one. You have 50 minutes, you may begin." The timer starts, and the event is underway.
While I will not be providing a round-by-round analysis of the event, there were some notable points each time I made my check ins throughout the day. Each round I made a point to circle the top tables and check out what was doing well. There were some expected entities, such as a barrage of Devotion mirrors and Phoenix v Devotion going on, but many times throughout the day I was surprised by the decks that were consistently sitting near the front of the pack. I saw Greasefang several times in the hands of a few different players, as well as Enigmatic which I didn't expect to perform as well in paper since you don't have constant access to your decklist. It was clear that there were some true archetype experts in the mix, and several of those players made a great push on day 1. I made an in-depth check in at round 6, where I saw some very interesting decks and matchups. This round saw a higher than average number of devotion mirrors, which was good for me specifically because it made it easier to locate the spice. Essentially the entirety of our tier list was on display in the first 20 tables, a theme reflected in the final standings of this event as well. As much as we all like to complain that Rakdos and Devotion makeup 37% of the metagame, there's still a 63% spread available to really showcase some diversity and innovation.
Grinning Ignus combo was an interesting list that I was shocked to see, though it should have been at least slightly expected due to its undefeated streak in Sofia. This wasn't the only spice on display though, as I got to watch player Brandon Harless take his Azorius Lotus Field Control deck to an undefeated 6-0 start.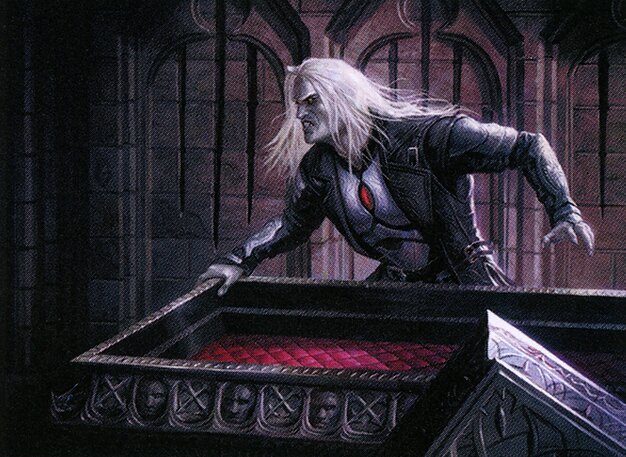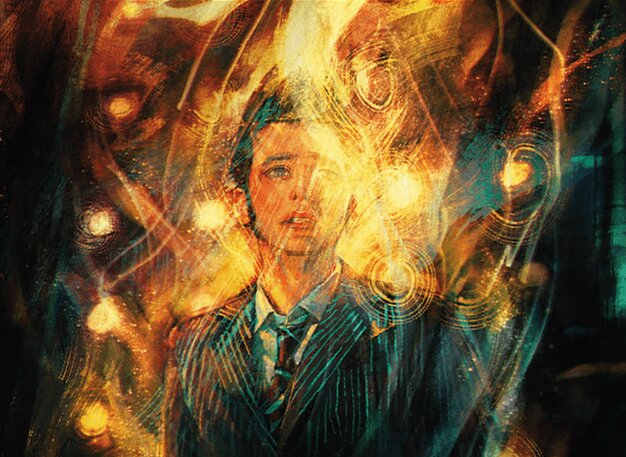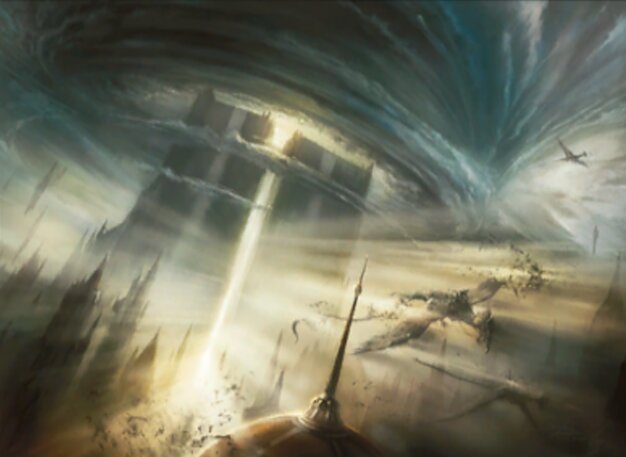 60 Cards
$383.94
15 Cards
$41.77
This was an awesome deck to watch, and a refreshing sight amongst the sea of Karn, the Great Creators and Fable of the Mirror Breakers. From "Tale's End your Shark Typhoon" to closing a game out with a hardcast Ugin, the Spirit Dragon, it was fascinating watching someone take on the meta with a personal brew. While the original idea has been floating around the Pioneer format for years, Brandon had the cojones to take it out to the biggest event of the year and was rewarded with an easy Day 2 qualification. Unfortunately Sunday wasn't as kind, giving him an 8-3-2 finish, but that's still a tremendous achievement for such an unknown deck.
In terms of coverage, Dreamhack really got its chance to shine as they could more directly port over their formulas from their already successful forays into other games. The graphics and visuals were quite strong throughout the weekend. The coverage team was also pretty top notch, with such hard hitters as Corey Baumeister, PVDDR, and AliasV making appearances. While i'm not huge into the at-home streaming set up and it's wild variability in quality control (you could easily tell that AliasV is a professional streamer while PV didn't have access to an on par setup), what I was able to catch of the stream was quite enjoyable and offered a different spin on the classic SCG formatting that we're all used to. I'm looking forward to an expanding list of knowledgeable players and experienced casters teaming up to offer us even more of this quality viewing experience. The only downside I saw to coverage was a lack of advertising, as has become tradition in the MTG sphere, and the average viewer count of a mere 3000 was pretty disappointing, considering the numbers that in-person play used to pull in. I'm sure though that as Dreamhack gets their ducks in a row and more experience under their belt running MTG events, that we'll get back to some of that former glory that all of us Boomers fondly remember.
Sunday
The final day of the event was a strange mix of a slow cool down and the busiest i've ever seen any group or place be. Walking into the event hall was almost a reprieve from the chaos happening outside, as the city had transformed overnight thanks to the Falcons v Bears game. Whoever decided to put a football stadium right next door to a convention center and have the two share parking is someone that I'd like to have a word with. From the marching band blasting to needing an hour to find parking and the quadrupled number of random weirdos on the streets, Sunday definitely provided a social anxiety nightmare. Maybe that was just for me though…
In terms of things that matter to other people, Sunday was host to two big events: one being the day two of the RC, and the other a 10k Pioneer event for everyone who scrubbed out of the RC. The 10k was about as eventful as the first day of the main event, with some real diversity present and a healthy looking top end. Rakdos seems to have had an interesting weekend, ultimately flailing in the main event and completely dominating the 10k. Humans also took a fair number of the top slots of the 10k, proving that it's still the best at racing these Devotion and Enchantment based decks.
There was a 4-way split in the top 8 of the 10k, with Krishna Pai, Larry Fields, and Matt Friedman representing Rakdos and Spencer Williams on Keruga Fires. As a few of our team members had found out on Saturday, places to eat in Atlanta close staggeringly early, so while I'm not certain that this split was influenced by a want for a timely dinner I can't be sure that it wasn't either.
As far as the RC is concerned, Day 2 was just as fun and eventful as Day 1 was. At the end of the day, we ended up with a top 8 that i'm sure no one would have had on their March Madness board.
So there's a couple of things to note here, the first of which is the complete omission of Devotion. Perhaps there's a reason that the SCG events make a cut to top 12 now though, because this top 8 list is slightly more deceptive than perhaps it should be. Where's all the Devotion?
As the image shows, Green was as it does, sitting in the wings just beneath the threshold of being "too good". Making that ever diverse Top 8 come off as deceptively healthy. The deck certainly had a target on its back coming into this event, as we can see with the prevalence of Phoenix in the room as well as some of the divisive deck choices such as the 5th place Selesnya Auras deck which was basically designed to target and go under Devotion. What does this event indicate about the format at large? Well, things certainly look healthier than the doom and gloomers would have you believe. Devotion is still absolutely a problematic deck, and its additions from BRO definitely put it on borrowed time even through an event where it missed the top 8. Rakdos appears to be in the middle of an identity crisis, figuring out which of its many many new toys to play with. Aggro is alive and well in the format in all flavors, and control players are still getting rewarded for their in-depth format experience and know-how.
All in all, Atlanta proved a fun and exciting weekend for all. It was quite the way to kick off the American Pro-Tour scene, and we can expect to see some improvements in those lacking areas as Dreamhack gains that valuable experience and takes the time to perfect their craft. We're all looking forward to San Diego in a couple of months, but in the meantime it's time for us players to get back out there and pound the pavement trying to get those qualifications! As always, remember to stay safe, and play smart, and thanks for reading.