Brewing With Power: Five Applications of BRO Powerstones
Alex digs into Brothers' War's new mechanic: Powerstone Tokens, providing five decklists that take advantage of the easy-to-create artifacts.
Freaking powerstones, how do they work?
So, you want to start playing with powerstones but you don't really know where to start? Well, you have come to the right place! When the first powerstone-related spoilers (not named Karn, Living Legacy) started rolling in, I started thinking about all the ways in which you can use these powerstones in a game of Magic. The powerstones seem restricted, but there are clear ways to utilize them to do some powerful things. In this article, I am going to go over these uses and give you some rough sketches for decks that show off these different applications.
Cast Artifacts
This is the most obvious thing you can do with Powerstones – since they are the only spells you can actually use the mana to cast (it's right on the card!). I do, however, find it important to not get too lost in the sauce, so I did want to start off with the obvious before diving into the spicier options. Pioneer has some powerful artifacts like the Gearhulk cycle, God Pharaoh's Gift and a bunch of strong artifacts from Brother's war like Cityscape Leveler, Arcane Proxy Phyrexian Fleshgorger and Portal to Phyrexia. Some of the powerstone generators like Splitting the Powerstone actually generate powerstones at a decent rate, so these powerful cards easily come out 2-3 turns earlier which can be all you need to flip a game on its head!
Use the Mana on Activated Abilities
There are plenty of activated abilities going around in Pioneer already – especially in the land slot. Manlands, Castles and Deserts are great ways to use your mana in the later parts of the game, but powerstones could actually help you activate these lands early and still spend your mana on other threats and interaction. A turn-three Splitting the Powerstone can lead into a turn-four Den of the Bugbear activation while still having an open mana to clear a blocker, meaning your Den can get in safely. There are also activated abilities like Prophetic Prism and Cascading Cataracts that can turn your powerstone mana into actual mana that you can use on whatever you would like!
Using Powerstones as Artifact Permanents
Sometimes simply having a lot of stuff in play can lead to powerful boardstates no matter what all that stuff actually is, as we have seen with things like Blood Tokens, Food Tokens and Arcum's Astrolabe. Powerstones are artifacts, which means they can be used for cards like Giraphur Aether Grid, Shrapnel Blast, Oni-cult Anvil or any card with Improvise. Sometimes, the best use of a powerstone is not using it like a powerstone.
Sample decklists
Now that we have gone over some ways to utilise powerstones, we are going to take a look at four brews that I made that demonstrate some of these uses. Keep in mind that since the cards were not available at the timeof writing, these are untested brews that simply serve as illustrations of the ideas we discussed. These lists should therefore be treated more like shells that you can apply your own creativity/testing to.
Powerstone paradox
Powerstone Paradox
Pioneer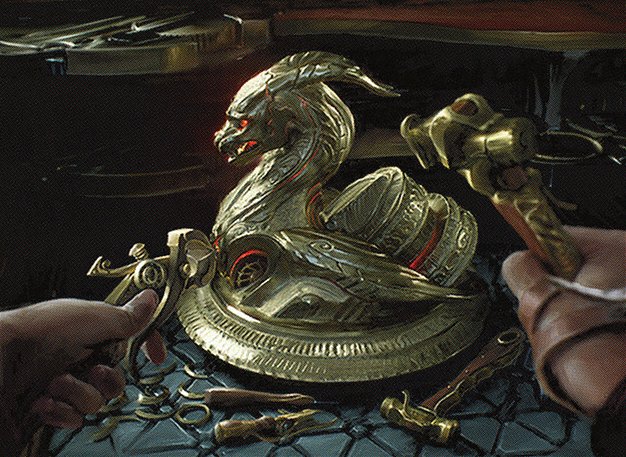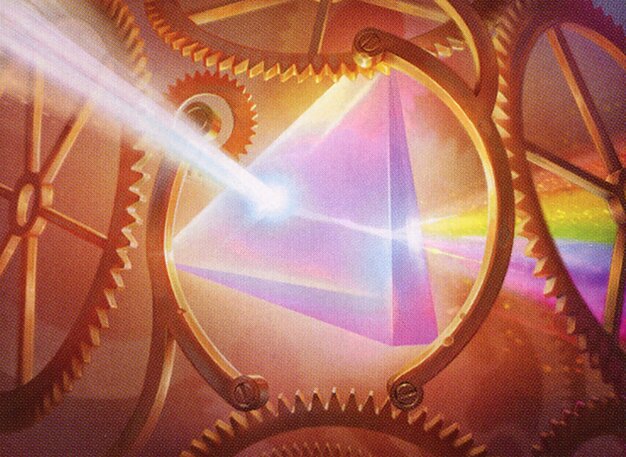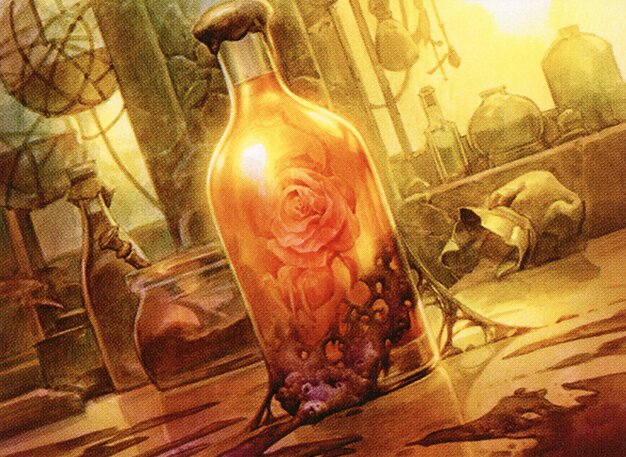 The main idea of this deck is to set up a combo between Paradox Engine and Drafna, Founder of Lat-Nam or Meticulous Excavation. With enough powerstones in play (four for Drafna, five for Excavation) and a Paradox Engine, you can infinitely pick up and play a Prophetic Prism to draw your entire deck. This works because the powerstones can pay for the activated abilities of Drafna/Excavation/Prophetic Prism (Remember: you can pay for the Prophetic Prism ability with a powerstone to get a coloured mana!) and casting the Prophetic Prism itself since it is an artifact. 
At that point, through generating more powerstones and casting more Prophetic Prisms or Energy Refractor (which could also start this loop but requiring one additional powerstone) you can also generate infinite mana that can be used on anything. You do need to keep in mind that once you have drawn your entire deck, you have to start bouncing a different artifact to prevent yourself from decking out. At that point, you can loop Implement of Combustion and Elixir of Immortality (you only need one elixir) to ping your opponent to death one damage at a time an infinite amount of times. I will explain the loop at the end of this section for those who are interested!
The deck runs two Elixir of Immortality to be a little bit more resilient to interaction. If you lose the Implement early to an exile effect, simply loop Urza's Command with Elixir for infinite life and infinite constructs. That will usually do the trick too! You can also start your loop with a card like Leyline of the Void or Rest in Peace in play, since you only need the graveyard once you have your entire deck in hand with infinite mana, at which point Moonsnare Prototype and Otawara can get rid of those hatepieces.
Meticulous Excavation requires an additional powerstone to go infinite, but given that your deck runs little-to-no creatures, there is a good chance that your opponent will be sitting on removal for Drafna as soon as he is cast. This makes Drafna less appealing, and you do not care about his second ability at all, so you're not missing out. He is simply there to have some more redundancy/speed but I can totally see a build that completely drops him and just relies on four Excavation.
The manabase has no white mana in it, since you won't need it until you combo off, at which point you will have ways to generate white mana. If you would want more white cards in the deck like Portable Hole and Supreme Verdict, you will have to add some cards like Hallowed Fountain to the mix, but for the sake of demonstrating the concept of the deck I just left it at mono blue. Since the white mana is only for the combo, you could easily dive into other combinations like Dimir (while maintaining Excavation). I think more than two colours will be impractical since you do run a bunch of colourless lands and a fairly low land count.
Paradox Loop Explanation
If you understand how to do this kind of loop, you can move on to the next deck. If not, keep reading!
At first glance you might think that the draw from the implement could accidentally make you lose once you have drawn your whole deck. I will quickly go over all possible scenarios that come up and how to make sure you combo correctly. We assume that you have set up the loop here, so we have infinite mana and we can draw a card whenever we want to with Prophetic Prism.
To make the combo easy to execute we make sure our graveyard is empty using Elixir. Then we draw the rest of our deck. We start with no cards in the graveyard and no cards in our deck.
In this situation we cast and activate Elixir of Immortality. Now our deck is just Elixir of Immortality. We play and sacrifice Implement to deal 1 damage and draw the Elixir. Now we cast and use the Elixir so our deck is Elixir and Implement. We now draw a card (as stated at the start, we can do that on demand now). If it is Implement, we cast it and sacrifice it, drawing the Elixir which we then activate. We are now back in the same spot (deck is both Elixir and Implement). If we draw the Elixir first instead of the Implement, we draw another card so we end up with no graveyard and no deck. This takes us back to the first spot where we cast and activate Elixir, then cast and activate implement.
The deck also has some solid so-called 'idiot proofing' which I will personally require for sure when piloting this deck. If you sacrifice an implement but you forgot to cast and activate Elixir first, you can always channel a Moonsnare Prototype with the draw trigger on the stack. This allows you to bounce something else to the top of your deck, drawing that and saving yourself from a loss by drawing from an empty library.
Powerstone Burn (4×5=20 Edition)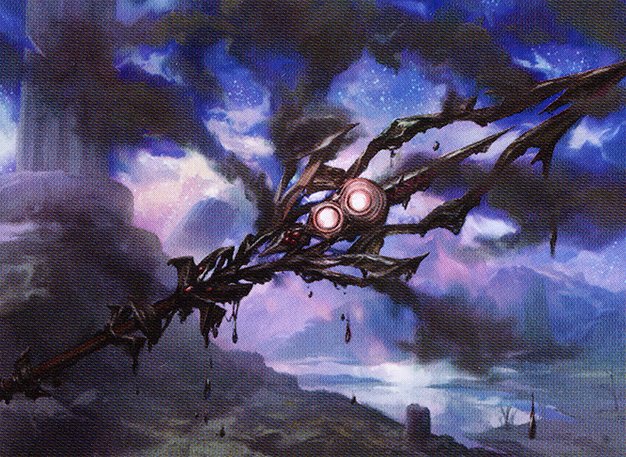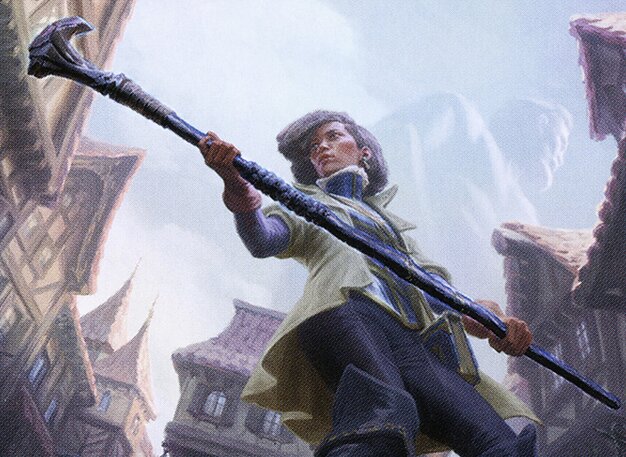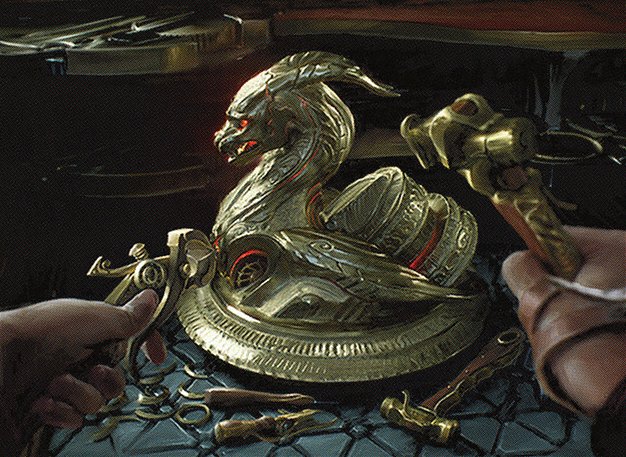 This is a more aggressive powerstone shell. This deck has fewer ways to generate powerstones because it doesn't need as many. In this deck, powerstones are flung at your opponent's face using Shrapnel Blast, are turned into 4/4's with The Blackstaff of Waterdeep and allow for activated abilities to be used early and often (hence the high number of manlands). Karn, Scion of Urza and Urza's Command make for a solid construct beatdown gameplan. Don't forget that the constructs have a base power and toughness of 0/0 so you can grow them with Blackstaff!
Another great card in this deck is Ugin's Nexus. The deck has ten ways to sacrifice the card (plus four Arcane Proxyto flash back these cards, so really we have 14 ways) and we could also animate it with the Blackstaff if need be. This means that taking an extra turn will not be uncommon in this deck. A fun trick is to cast a second Ugin's Nexus so that we can legend rule one away for an extra turn, however this does not work unless we also get rid of the other Nexus since it prevents either player from taking an extra turn! If we pull this off, it is like we have cast a Time Stretch! Casting an Ugin's Nexus and sacrificing it will cost us 6-8 mana depending on how we sacrifice it. Given that most of this mana is spent on artifacts, that won't be hard to do though.
Death by a Thousand Stones
Death By A Thousand Stones
Pioneer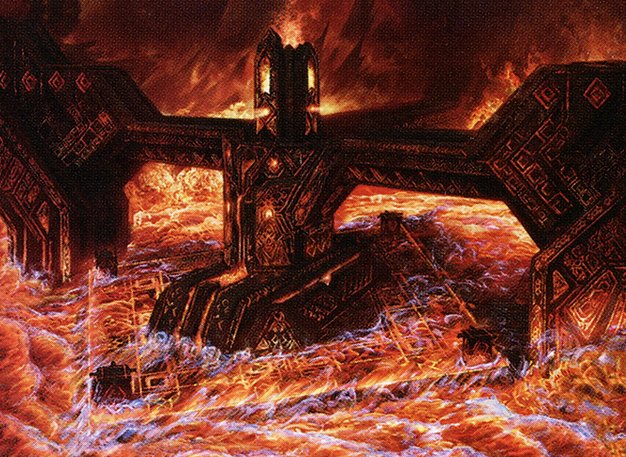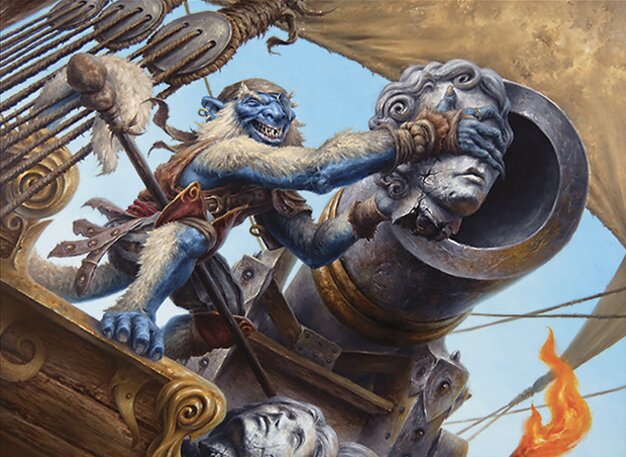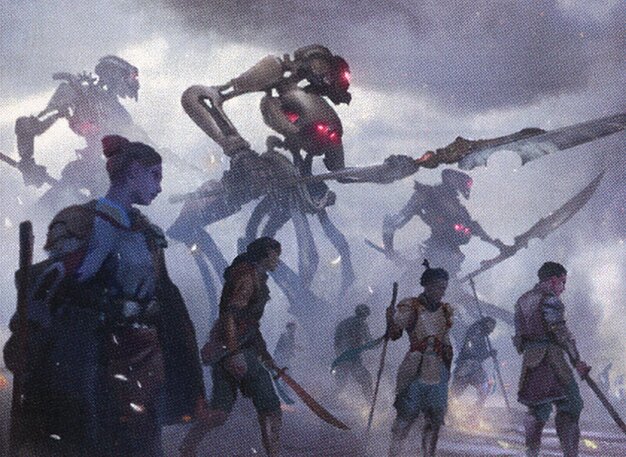 This is definitely the most 'lost in the sauce' brew, but it is oh so sweet if you can manage to set it up. This deck seeks to generate tons of powerstones and then combine this with Makeshift Munitions and Ghirapur Aether Grid (powered up by Mechanized Warfare) to ping our way to a win. Visions of Phyrexia is a great way to generate a large number of powerstones while keeping our mana available to interact. Treasure Vault is a great addition to this deck since we can use our powerstones to add a bunch of treasure to the board that can also be used for the same pinging strategy. Hall of Tagsin also gets to shine bright in this deck because the slower gameplan will allow us to generate more powerstones through this land.
Powerstone Control
Powerstone Control
Pioneer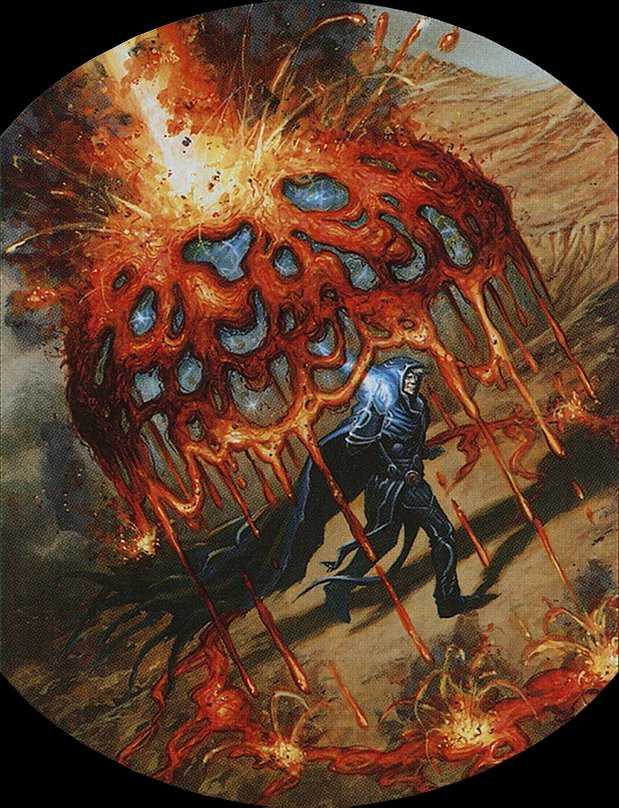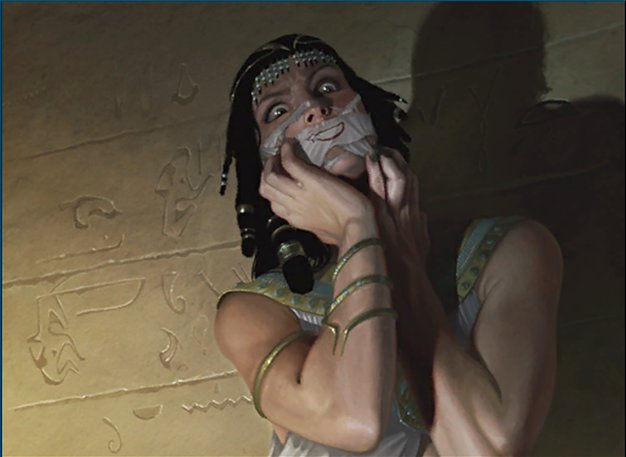 Powerstones take a bit of a backseat in this build, as they simply activate abilities, grow your constructs, and cast your Torrential Gearhulks in this more traditional Izzet control build. Building a control deck blindly like this is basically impossible, so a lot of the numbers are loosely based on my build of Grixis Control that I wrote about in my previous article, but in practice I'm 100% sure that these numbers will change once you start playing with the deck.
Closing thoughts
The main issue that plagues powerstones is that there are not a ton of great ways to generate a lot of them, but once you have a few of them in play they are a very powerful resource. Every colour can make powerstones, but only blue has a decent number of acceptable cards that generate them- hence why all these decks are base blue. Another elephant in the room is Karn, the Great Creator. I would be surprised if Karn is legal for long, but until that glorious day, he will be a pain in the rear for this archetype. The Paradox deck falls flat with a Karn in play, but the other decks can muscle through a Karn (though, with great difficulty).
I think all four of the sample brews are a lot of fun and worth experimenting with. I'm personally most interested in the Paradox Engine one (since it reminds me a lot of the Powerstone Shard deck from Dominaria Standard that I loved piloting) – so much so that I went a bit deeper into the tank and made a different version of the deck based on the shell provided in the article which you can find below! This is still mostly based on loose goldfishing and theorycrafting, so I wouldn't recommend sleeving it up for the regional championship, but it is what I will be taking to my first BRO FNM! I decided to go Azorius and trim on a few redundant combo pieces in favour of interaction. The Wishclaw Talisman is there to be tutored with Inventor's Fair so that finding Meticulous Excavation is a little easier because I cut Drafna. If you have Excavation in play, you can also bounce the Talisman in response to the ability so that your opponent doesn't actually get it which is very sweet in slower matchups!
Powerstone Paradox V2
Pioneer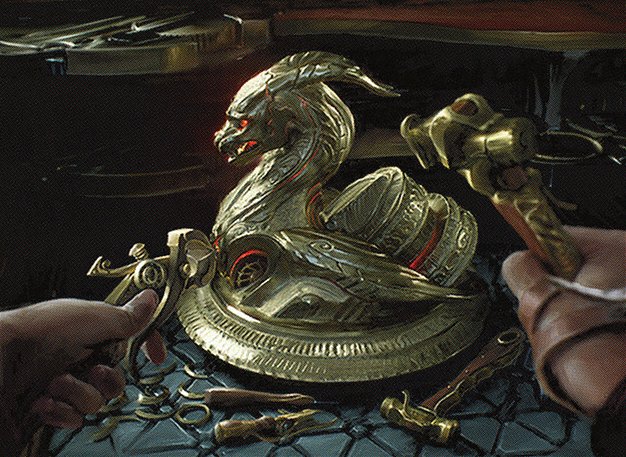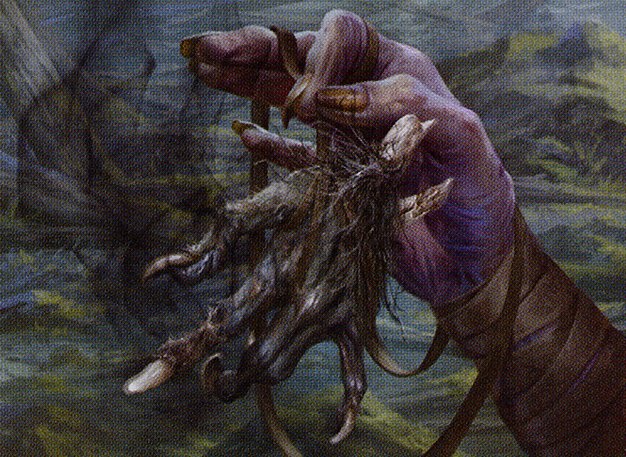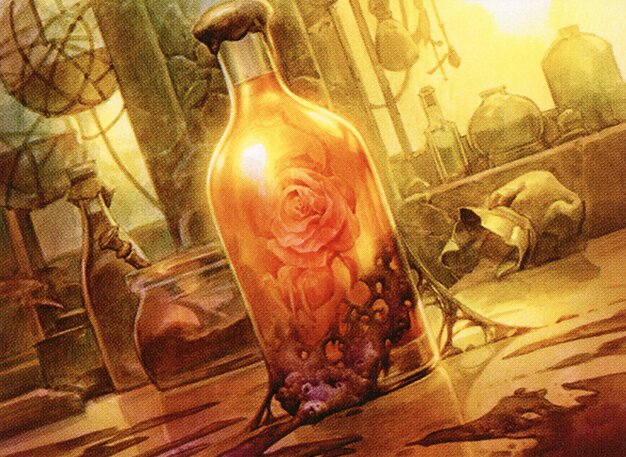 60 Cards
$239.2
Sideboard
15 Cards
$37.79
I hope this article has been a fun read and has inspired you to have a go at breaking (or splitting) powerstones! Be sure to leave any interesting brews, deck ideas and synergies that you thought of that I did not cover in the comments, I'd love to see them!