2022 Challenger Decks: A Competitive Analysis, Part One
DarthJacen breaks down two of the four upcoming Pioneer Challenger Decks and analyzes their competitive viablility out of the box.
Beasts and Birds
Back in 2018, with the sunsetting of the event decks, a new product came along to help supplement players looking to build completed decks to take to their local events. With the introduction of the Challenger decks, we saw Wizards of the Coast look to build competitively viable decks that anyone could buy at a discounted price and play the chosen format that day.
While the decks have varied in quality, they have routinely served that main purpose of being a plug-and-play product that players can take right to their local Friday Night Magic events. With the introduction of Pioneer Challenger decks in 2021, and a new second wave of decks soon to be released, we've seen eight decks printed with the intention of giving players access to this premier format.
The 2021 Challenger decks were, in my estimation, a success, as Azorius Spirits, Lotus Field Combo, Mono-Red Burn, and Orzhov Auras gave players at the time a reasonable selection of decks as an intro to the format. Now though, we've seen these decks change and evolve as the Pioneer meta changed over the last year. So to help meet the ever changing Pioneer landscape, it's time for a new set of four decks to serve as players' entry point into the format.
Today' we're going to look at two of the four decks in the 2022 Pioneer Challenger deck product, see how well they stand to do out of the box, what upgrades they would need to reach a fuller build, and how that full build fits into the metagame of Pioneer.
Izzet Phoenix
Izzet Phoenix Challenger
Pioneer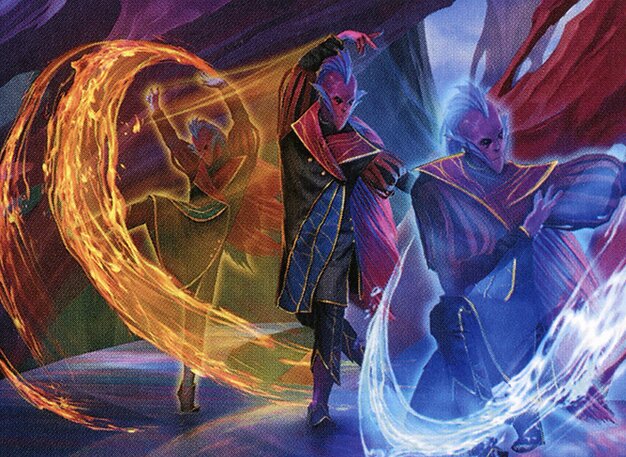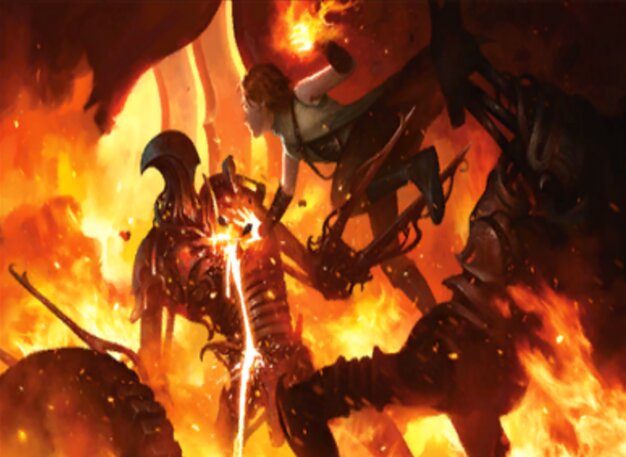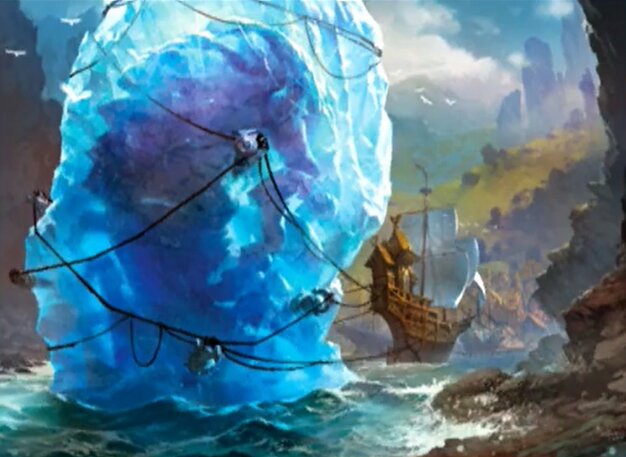 60 Cards
$67.76
15 Cards
$7.41
Out of the Box – Decklist and Weaknesses
Let's get the Phoenix in the room out of the way first. The creature base for the Izzet Phoenix Challenger deck is missing a few key piece. First, we have the namesake of the deck – Arclight Phoenix There are only two copies. Of Arclight Phoenix In the Izzet Phoenix Deck.
Well, despite this odd choice, you will still have access to two copies of this recursive bird to leverage alongside Crackling Drake. Crackling Drake? That's right, the deck is severely lacking the two-drop that has replaced Crackling Drake as secondary threats in more fully realized builds. Missing out on Ledger Shredder is a big deal, even if we do have two copies of Thing in the Ice to help slow down opposing decks.
Overall, the spells slots in the deck out of the box are reasonable. The biggest omission is Temporal Trespass, but otherwise, the only things missing are role players. The deck plays with a handful of removal spells in Fiery Impulse, Flame-Blessed Bolt, and Lightning Axe alongside a plethora of card draw and selection. These cards all feed your graveyard for your creatures and delve spells. Without the late game threat of taking two extra turns, though, you will struggle to close out some games that go late, especially without your creature land threats.
The major weakness of this Challenger Deck out of the box is the mana and your lack of being able to ensure you can cast three spells early and consistently with ten basics in a deck that is very color-intensive early. Without more dual lands and Hall of Storm Giants, I fear that you will struggle to operate as well in either the early or late game, meaning that you will need your Crackling Drakes to serve as game-ending threats, which can be tricky given the glut of removal in the format right now. While the deck certainly operates out of the box and can do well at FNM, the pieces missing are notable enough I'd keep this deck away from RCQs or any meaningful events without major upgrades.
Special Note
This is an exact note from Wizards of the Coast regarding the currently banned Expressive Iteration that makes an appearance in the Izzet Phoenix deck:
What Needs Upgrading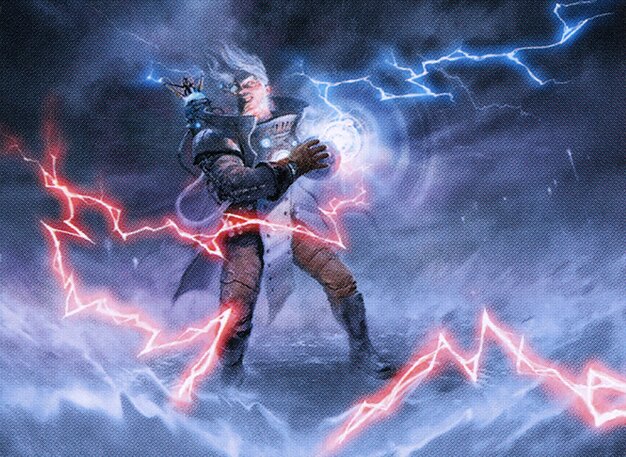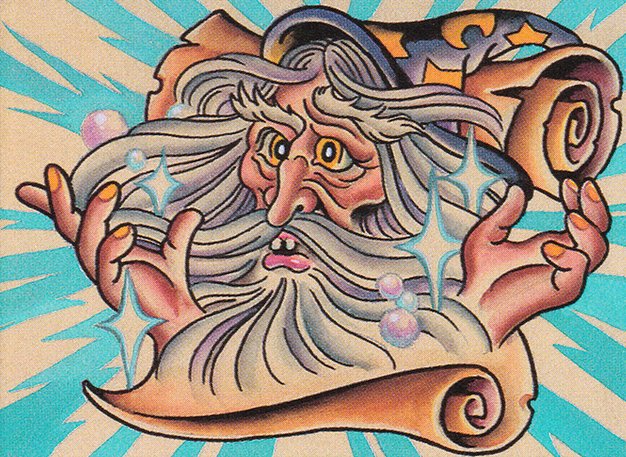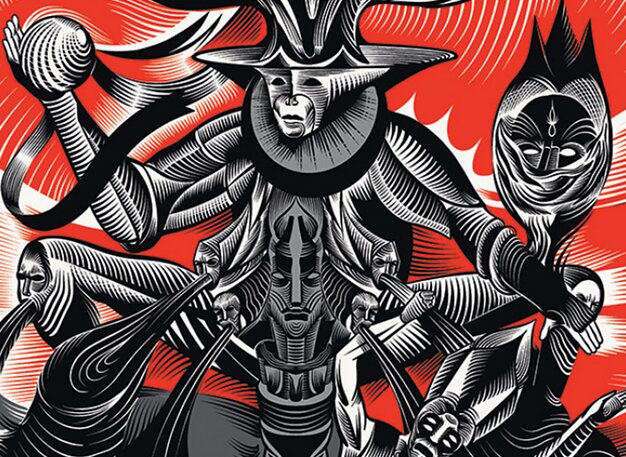 60 Cards
$320.3
15 Cards
$21.57
Starting with the creature suite, to match up with MTGO user O_Danielakos top 8 decklist from the September 11th, Pioneer Challenge, you would need two additional Arclight Phoenixes and two additional Thing in the Ice. While this version isn't playing Ledger Shredder, pilots looking to have access to all the various Izzet Phoenix builds will want to eventually pick up a playset of the bird advisor. Overall, it can be a little pricy to make the full creature suite, but the unfortunate truth of this Challenger Deck is that you will need the two additional Phoenixes or you're not really playing the deck to full strength and that's just the truth of this decklist.
Next up is the spell suite and that needs some fixing up, but not nearly as much as I would have originally expected. The Considers, Opts, Fiery Impulse, Pieces of the Puzzle, Chart A Course, Izzet Charm, and Treasure Cruises are ready to go right out of the box. You'll need to pick a Spell Pierce, one Lightning Axe, a Galvanic Iteration, three Strategic Planning, and a Temporal Trespass. With the delve spell being the only card of this section worth real money, it's cheap to source the commons and uncommons to get your spell suite into shape.
Now we come to the lands, and here is where the price of fully upgrading the deck comes into play. The challenger deck overloads on basics to cover up the fact that among the eighteen non-basic lands in the deck, only a single Steam Vents is included in the challenger deck. That's right, seventeen of eighteen non-basic lands aren't included in the challenger deck.
To get the full mana base in order, you will need three Stormcarved Coasts, two Hall of Storm Giants, Four Riverglade Pathway, four Spirebluff Canal, three Steam Vents, and an Otawara, Soaring City. That's a hefty total in paper and is the biggest place where the Challenger Deck let's me down in terms of quality. While many of these introductory products lack proper mana bases, to be this far off feels like a rough place to punish newer players to the deck and format.
Looking at the sideboard, there are numerous changes to make as the Challenger deck takes the approach of overloading on solid spells but given the deck's inherent ability to churn through with card selection, it makes sense to diversify your sideboard a bit. To complete this sideboard, you'll need a Spell Pierce, a Tablet of the Guilds, two Unlicensed Hearse, two Young Pyromancer, a Disdainful Stroke, two Aether Gust, an Anger of the Gods, and a Chandra, Torch of Defiance. That's quite a few cards, some of which are pricey in Hearse. While much cheaper than the mana base, it still means that if you are looking to play this deck optimally in terms of build, you'll need to drop well over $300 in addition to the cost of the Challenger deck.
How Phoenix sits in the Metagame
Luckily for those looking to get the best performing deck of the bunch, Izzet Phoenix is the strongest of the archetypes included in the Challenger Decks in 2022. A solid B-tier deck in our weekly Tier List, Izzet Phoenix does a great job of beating up on various Aggro decks and Mono Green Karn. The major thing holding the deck back right now is a difficult Rakdos Midrange matchup and with that being the best deck in the format, that can cause some issues for players looking to take this deck right into the winner's circle.
This is a great choice for those looking to play longer, more interactive games, with a somewhat combo finish wherein your recursive Phoenixes eventually take over the game. Plus, who doesn't love casting the big delve spells of the format, which will certainly help you win games at your local FNM as you have some of the strongest single cards in the format in your deck.
Gruul Stompy
Gruul Stompy Challenger
Pioneer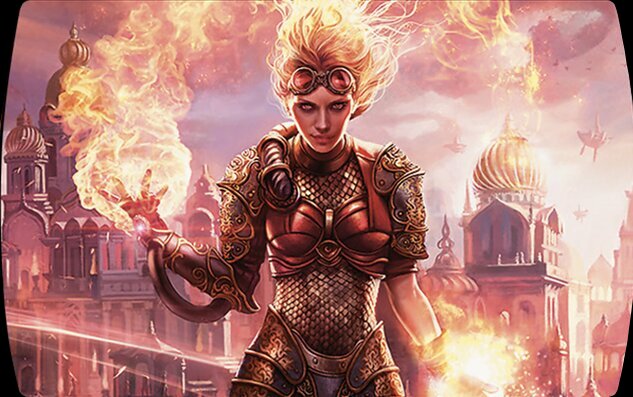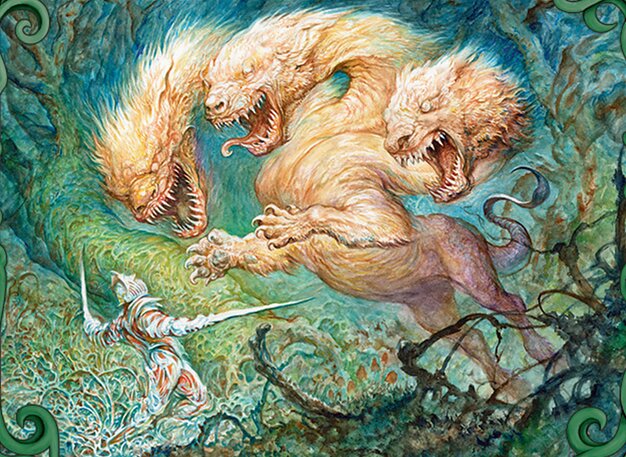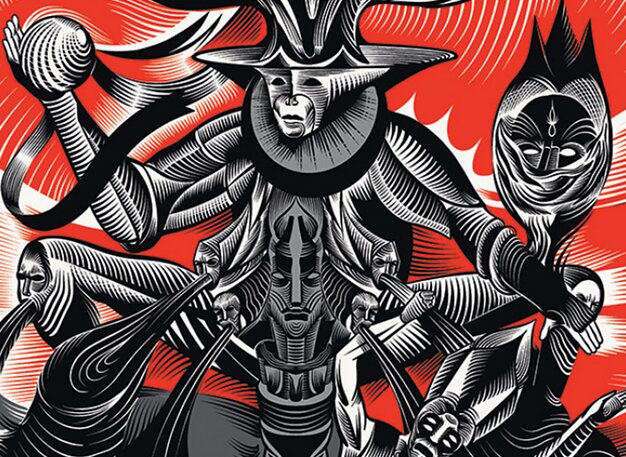 60 Cards
$59.24
Sideboard
15 Cards
$13.55
Out of the Box – Decklist and Weaknesses
Fresh out of the box, this deck is a fully functional stompy deck. Full stop. You could easily win some matches with this deck without changing a thing. Now, it will certainly be tougher than an upgraded build, but I always look at the potential for these decks out of the box for players just looking to buy one product and roll up to a local FNM and this fits the bill.
This deck starts with the required eight one-mana elves that all green decks seem to play nowadays and continues up the curve with four Scavenging Ooze, four Bonecrusher Giant, a playset of Lovestruck Beast, and finally a playset of  Glory Bringers. Add in a pair of Questing Beasts and it is easy to see how you could just run over an unsuspecting opponent with ease. The deck does index a little heavily into main deck removal as well to help fight other creature decks with cards like Abrade and Mizzium Mortars pairing with Chandra, Torch of Defiance. While these are nice cards to have in your 75, many of the non-creatures feel like sideboard cards put in the main to patch the gaps in this decklist.
Much like the Izzet Phoenix deck, the lands are not in the best shape out of the box. You have the needed eight dual lands in Karplusan Forest and Rockfall Vale, but you're missing some Stomping Grounds, all your Pathways, and all your creature lands, which are a big part of the deck's ability to fight through removal and wrath. This deck will struggle with control and combo out of the box, even with the aggressively slanted sideboard of four Cindervines and three Shifting Ceratops. However, many of the meta decks like Spirits and Greasefang will find difficulty winning against this deck out of the box and that's a great benefit depending on your local metagame.
What Needs Upgrading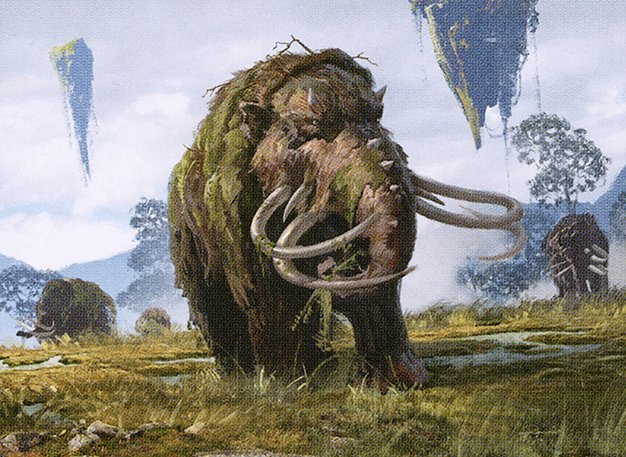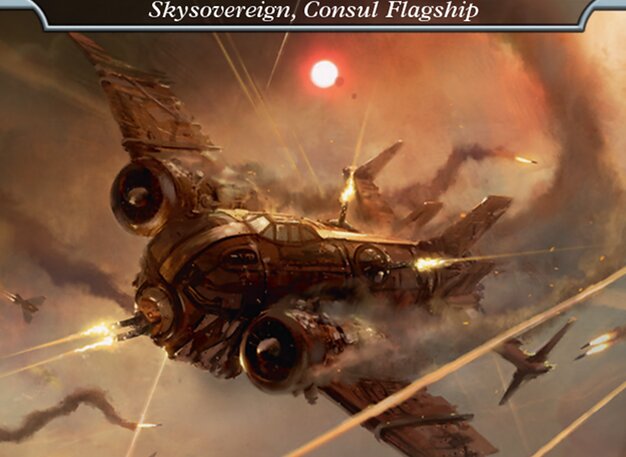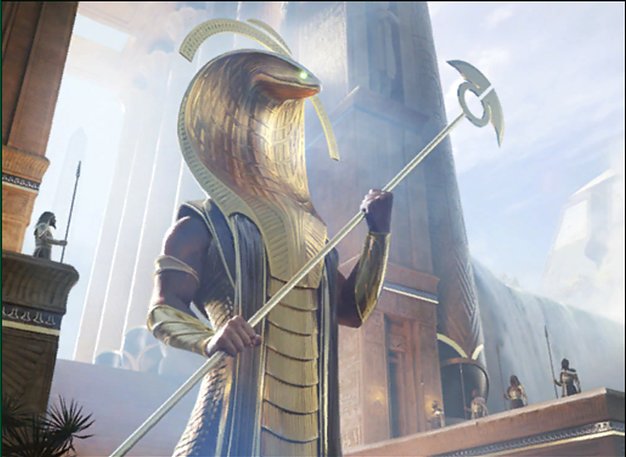 60 Cards
$227.62
Sideboard
15 Cards
$65.15
While this deck certainly functions out of the box, we want to turn it into a finely tuned Stompy deck that can leverage the advantages you get in the early game and pair them with some game-ending top end. We can keep the elves, Oozes, Lovestruck Beast, and Bonecrusher Giants right off the bat. Instead of some of the other top end creatures, though, we lower the curve slightly with Werewolf Pack Leader, Kazandu Mammoth, Reckless Stormseeker, and Rhonas the Indomitable. These creature upgrades help to smooth out your curve along with giving you powerful haste threats at three mana instead of four or five mana like the Challenger decks.
While we don't want to eliminate that top end entirely, we instead rely on Skysovereign, Consul Flagship and Embercleave to kill our opponents in the midgame. Plenty has been said about Flagship and its ability to beat up on Rakdos Midrange, but Embercleave has seemingly fallen out of favor a bit and it does a great job of killing uninteractive decks like Mono Green or combo and allowing a deck like this to compete against more of the format. These threats do reward having additional creatures to equip or crew, so we shave our main deck removal and instead leverage more creatures, moving the few pieces of removal into the sideboard.
We do need to peek at the mana base and its going to hurt our wallet much like Phoenix, but luckily it is a bit more manageable. We already have our pain lands, so we only need four Lair of the Hydra, four Cragcrown Pathway, three Stomping Ground, a Sokenzan, Crucible of Defiance, and a Boseiju, Who Endures. While that will still cost a bit, it's nothing compared to the high costs of Phoenix to fix the mana base.
The sideboard of this deck is a bit of an overhaul. From focusing on removal and difficult to answer creatures, we instead use Planeswalkers, removal, and Collected Company to help push through some of the tougher matchups. Thanks to the speed of the deck increasing a little, you can afford to drop some of your combo hate and instead leverage your high toughness creatures to keep Aggro decks in check. Your Planeswalkers and Collected Company however allow you to fight through control and removal heavy decks, something that could otherwise be an issue right out of the box.
While it seems a little odd to sideboard Collected Company, the card does a great job in matchups where Embercleave is a liability and can swap out cleanly whenever cleave doesn't make the cut. Add in a few Outland Liberators as insurance against Greasefang and Karn and you have a strong sideboard to fight the top decks of the metagame.
Overall, you're looking at around $300 for a full upgrade, but most of that is in Collected Companies, Embercleave, Stomping Ground, and Boseiju, Who Endures. Other than Embercleave, these are all staples of the format that will hold their value and go in other decks. This means that both decks have a similar upgrade cost, but I'd much prefer to play this deck out of the box while building it up over time compared to Phoenix, which needs some immediate upgrades to function.
How Gruul Stompy sits in the Metagame
We've seen various Atarka Red style decks finding success in the past few weeks, but just this past weekend, Gruul Stompy managed a top 4 in the Magic Online Premier Event in the hands of Magic Hall of Famer, Willy Edel. There hasn't been a ton of data on this style of Gruul, but having played with and against it this week, it does feel like it has legs as a reasonable means to attack the format. While I can't promise it will be able to hold of Rakdos Midrange, the various tools the deck leverages like Skysovereign, Consul Flagship and Rhonas the Indomitable can help you steal some game ones with Collected Company pulling plenty of weight in post-board games.
It's still too early to judge where Gruul Stompy will end up in the metagame, which does make it a slightly riskier deck to pick up from the Challenger Decks, but the prognosis for the deck looks promising and I would be surprised if this style of deck dies out now that it has Karplusan Forest to help the mana on early turns.
Wrapping Up
There you have it, our breakdown of the first two Challenger Decks Izzet Phoenix and Gruul Stompy! Be sure to check out part two tomorrow where we break down Dimir Control and Orzhov Humans. Will they be better value or be more aptly able to compete right out of the box?
Come find out tomorrow and be sure to stay safe out there!