Good Soldiers March On
Join Anthony Dolce as he covers his brand new Brew, UW Soldiers
In a Sea of Rakdos, the Soldiers Steady the Ship
When Dominaria United launched, people's attention was split all over the place, wondering what cards would show up in Standard, Pioneer, and for the purposes of this article, Explorer.
Rightfully, most of that attention went right into Rakdos, where it seemed like the reprinted Liliana of the Veil would make herself at home in what was already the best deck in the format. Just a few days into the format, Sheoldred, the Apocalypse joined Liliana in Rakdos, as another value creature that also serves as another hard-to-get-rid-of win-con.
Attention was also drawn to the pain lands, which further helped decks (including Rakdos for what it's worth) fix their mana. There were a few other cards that caught the attention of the masses, and expectedly, Rakdos did indeed become far and away the most played deck in the format.
But that isn't where my attention went! No, my attention went somewhere else entirely. Have you ever wondered what a format would look like if you could play eight copies of Raise the Alarm? Well, I hadn't been wondering until they printed Resolute Reinforcements in Dominaria United. Then I started wondering a lot – and that's how we ended up on Azorious Soldiers.
The List
Azorius Soldiers (First Draft)
Pioneer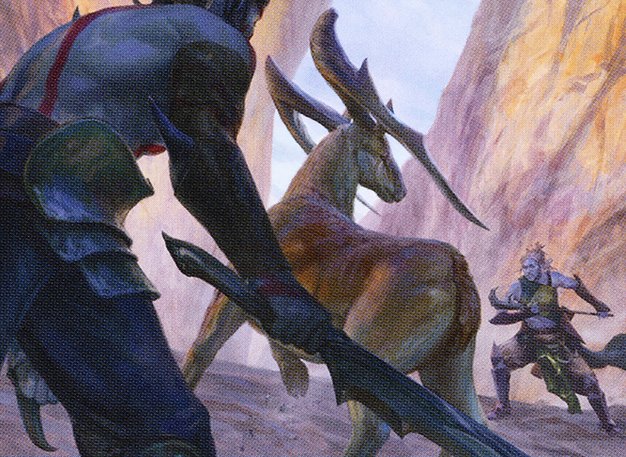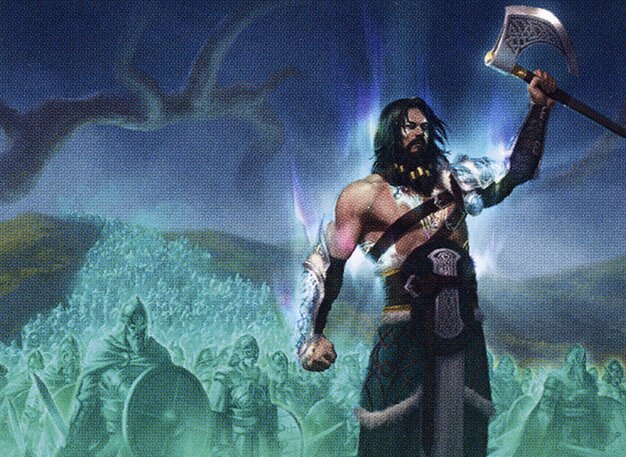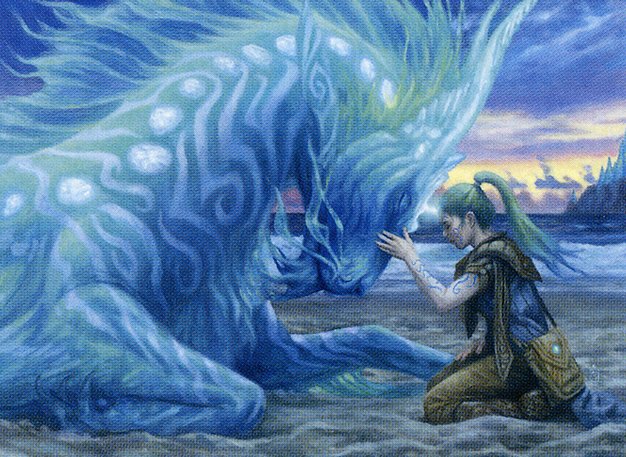 60 Cards
$127.14
15 Cards
$27.05
Above is the first iteration of the deck that I played for a majority of the thirty matches I tried on this. Around twenty-five matches in, I made some changes, and ended up here.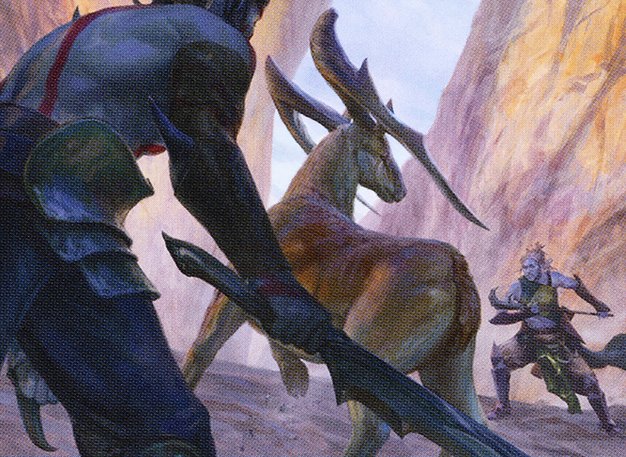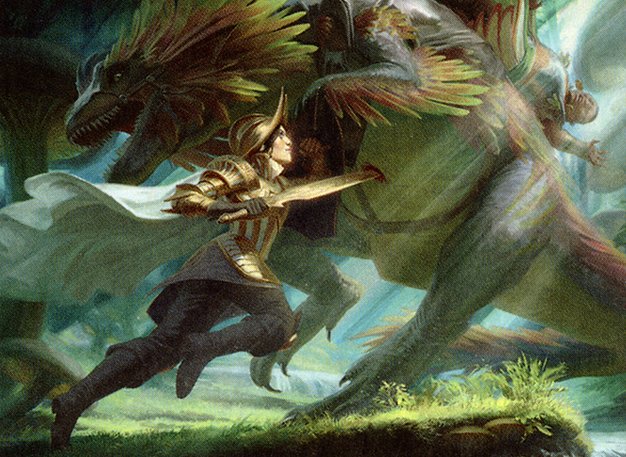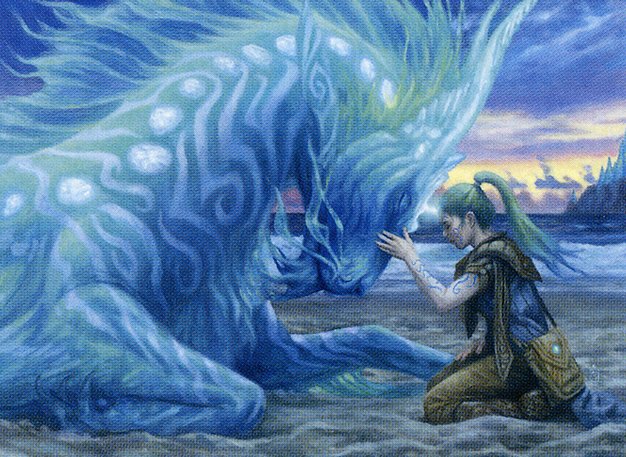 60 Cards
$127.64
15 Cards
$27.05
The Card Choices
RAISE THE ALARM and RESOLUTE REINFORCEMENTS
Let's start with the foundation of the deck: the eight copies of Raise the Alarm. Adding two bodies for two-mana, especially at instant speed is a powerful effect, even if it seems innocuous. It can mess up combat math when blocking, give you a little insurance after a sweeper, and keep your opponent guessing as to what's coming. As opposed to going all out aggro based or all in on the token strategy, I wanted to lean in more on the flash element of these cards.
PROTECT THE NEGOTIATORS and MAKE DISAPPEAR
Protect the Negotiators was actually my favorite card in all of Dominaria United. It was the card I knew I wanted to play. Unified Will proved to be a good card many years ago, and after playing thirty matches with Protect the Negotiators, I can comfortably say that this one is good too. Once you get to three mana, the absolute floor of the card is a three-mana 1/1 that's also a censor. That's not bad. It very often becomes a Mana Leak if you play one of the Raise the Alarms on turn-two, and back it up with Protect the Negotiators. Four counterspells, however, didn't feel like enough if that was part of the strategy I was leaning in on. Make Disappear is the perfect companion counterspell for the deck. It's very easy to turn Casualty on, and very often you're not even losing a full card to copy Make Disappear, as sacrificing one token from one of the Raise the Alarms is enough to cover the cost. The eight counterspells that I landed on (I would go on to play all eight, not just the seven like I had initially) plus the eight Raise the Alarms can constantly keep your opponent guessing as to what you have in hand.
The One Drops
Skymarcher Aspirant is in the deck because I don't have access to Kytheon, Hero of Akros, or Dryad Militant, both of which I think I would play over Aspirant. While it is easy to turn on City's Blessing, the flying often isn't actually as relevant as I'd hoped. Aspirant certainly is a fine choice, but I'd be more interested in Kytheon above all.
Thraben Inspector, however, fits the deck perfectly. It gives you a one drop to turn on Protect on turn-two if you really need it, but it also gives you another thing to do with two-mana at instant speed, in sacrificing the treasure. It allows you to fake having a counterspell or a Raise the Alarm, or gives you something to do if you're holding one of those up but decide not to use them. It being a soldier makes it a slam dunk.
VALIANT VETERAN and RALLY THE RANKS
You know what makes instant speed 1/1s really scary? Having them be 2/2s or 3/3s or sometimes even 4/4s. Because all parts of both Raise the Alarm and Resolute Reinforcements are soldiers, Valiant Veteran and Rally the Ranks play very nicely. Playing seven anthems over six I think is the proper ratio of the effect, and while it is awkward to tap out for one of these cards in lieu of holding a counterspell, the deck would be completely unplayable without buffing your army of soldiers. Valiant Veteran's exile effect is also quite relevant too, to add some power to the board later on.
ADANTO VANGUARD and LAVABRINK VENTURER
These were hedges against the great Rakdos menace, and they do that job quite well. In the case of Lavabrink Venturer, it serves that purpose incredibly well. As long as you call even with Venturer, their outs to remove it are pretty limited. The only on board way to deal with it is if they can trigger Revolt for a Fatal Push, or they can trade it for Graveyard Trespasser or Bonecrusher Giant, but that's really about it. Calling even prevents Bloodtithe Harvester, the four mana planeswalkers, Kalitas, Sheoldred, a Fable of the Mirror-Breaker token, Stomp, and Heartless Act from doing anything to it (with Kalitas and Sheoldred in particular being the biggest advantages). It is worth noting that a minus from Liliana of the Veil in theory gets rid of it, but you're very rarely playing Venturer on an empty board.
As for Vanguard, I cut down from four copies to two because it was awkward to play on turn-two. In the few games I played without it, I didn't really miss it.
Of One Mind
I keep wanting to play at least three Of One Minds. It costs one-mana pretty much most of the time, with the best interaction being that Resolute Reinforcements reduces the cost by itself. A lot of the problem with decks like this is running out of cards, but between Inspector and Of One Mind, that doesn't really happen as often, especially when you can play at Instant speed, allowing for pretty much full control of how the game flows.
Kabira Takedown
This is another card I wanted to play another copy of but couldn't figure out how to get in the deck. While the cheap counters make for good interaction, the deck really struggles to deal with resolved threats, with the only solution being to attack into them. The Takedown helps that a bit, while also giving the deck access to land twenty-two.
The Lands
There's nothing too crazy going on here. Castle Ardenvale and Shefet Dunes both did come up in regards to activating them. I wish Ardenvale made soldiers but you can't get everything you want. Including Takedown, twenty-two lands might be one too few, as I often get stuck on three, when I did pretty often want to get to four to assist with double spelling.
The Sideboard
Dovin's Veto

What's better than eight two-mana counterspells? How about eleven, three of which can't be countered themselves? That sounds good to me. Veto comes in for control matchups, though that doesn't solve the unfortunate Supreme Verdict problem that the deck can run into, though that's another case where Vanguard helps.
Rest in Peace
Graveyard hate is necessary in a Greasefang and Phoenix-heavy meta. It does mess your Veterans up a little bit, but not enough to worry about.
Fateful Absence
Like I said, the deck struggles with interaction so Fateful Absence is there to help get rid of pesky resolved creatures like Kalitas. Kalitas specifically is something you need Fateful Absence for.
Elspeth, Sun's Nemesis
Elspeth is a pet card but she does a lot of the things the deck really likes. She helps grind, she adds bodies, she adds power, and she's recursive. I put her in against control and I've tried her against Rakdos, where she is pretty powerful, albeit costly. It helps that the tokens she makes are soldiers themselves.
Cathar Commando
I felt like the deck needed some artifact and enchantment hate, and hey, what do you know? Cathar Commando is a soldier. Isn't that neat?
Portable Hole
More interaction, and cheaper interaction at that. This helps pretty much every part of the terrible sacrifice matchup, while also serving a purpose against any aggro deck.
The Results
So with all this in mind, how did the deck do? Well, I'm going to preface this by saying that I played most of these matches on an iPad, meaning I don't have Untapped to help prove my record, so you're going to have to trust me. The deck put up a very respectable 18-12 record in the 30 matches, in gold and Platinum rank.
That's not the best part though. The best part is the deck's 8-2 record against Rakdos Midrange. And no, that record did not feel like a fluke. I think this deck lines up very, very well against Rakdos for a few reasons.
For one, it helps that your main purpose of this deck is getting two effects out of every one card. Inspector gets you a treasure and a body, the Raise the Alarms get two bodies, Protect the Negotiators gets a counterspell and a body. Rakdos Midrange is the king of efficient one for ones, but when they're using Stomp on one half of your Raise the Alarm, that trade gets much better.
On top of that, the cheap counterspells work quite well against Rakdos, with Make Disappear allowing you to snipe a Fable, Trespasser, or Liliana on turn three.
Rakdos also struggles to get rid of enchantments, so the second you cast one Rally the Ranks, they're on the defensive, and two Rally the Ranks pretty much makes you unbeatable. Rakdos is not equipped to deal with multiple 3/3s coming from one card.
Speaking of Liliana, all the Rakdos players flocking to LIliana makes them much worse against this deck. The edict is effectively meaningless, and the symmetrical discard is pretty whatever for you as well, as you can either refill or dump your hand at your leisure.
The inclusion of Sheoldred also makes them worst against you, but more so because of the card they are cutting, which is Kalitas, Traitor of Ghet. The only two matches I lost to Rakdos were because of Kalitas and nothing else. I never lost to Rakdos when they didn't have Kalitas, and won several of those games through a Sheoldred I never even got rid of.
The 8-2 record though does mean the deck was 10-10 against the field, with five of those 10 losses coming to various flavors of Mayhem Devil decks, which is far and away the worst matchup for Azorious Soldiers. You can't attack through Cauldron Familiar, and once Devil is on board, you lose. Your only Hope is Lavabrink Venturer calling odd, which is the only way I was able to even win a game against a sacrifice deck.
Rounding out the record, the deck was 1-2 against UW Control, 0-1 vs Grixis Control, 0-1 vs UR Phoenix, 0-1 vs Abzan Greasefang, 1-0 vs Temur Elementals, 1-0 vs Mono Black Devotion, 1-0 vs a GW Hardened Scales deck, 1-0 vs Esper Control, 1-0 vs GB Rock, 1-0 vs Mardu Greasefang, and 2-1 vs Mono Red.
Conclusion
If I could take any one card from Pioneer and expedite it to Explorer, it would be Brave the Elements in a heartbeat. I think the deck really could get a nice boost from that card.
Overall though, this deck is incredibly fun to pilot. Raise the Alarm is a fun card to cast, and that gets better when you double your copies of the card. The counterspell back up plan felt really nice, and the low curve but high upside of all your cards creates for a deceptively pretty powerful gameplan, that accelerates as you get more anthem effects down. While this deck isn't going to win any big tournaments, it's a pretty fun option to play on ladder, especially if you're trying to farm those pesky Rakdos decks.
Just channel all of your skill into not queuing up against someone playing Mayhem Devil.