Guía de Rakdos Anvil
Cabezadebolo habla sobre su nueva versión de Rakdos Anvil, que está bien posicionada para enfrentarse a los decks de midrange que ahora dominan Standard.
Una Batalla de decks Midrange
Han pasado un par de semanas después del lanzamiento del nuevo set y la rotación de sets en Standard, el formato se ha consolidado en una batalla de decks midrange y semi-control, con muchas estrategias tratando de dominar el formato .
Entonces, con las sensaciones que tenía del antiguo standard, rakdos anvil fue el deck con el que me consagre teniendo los mejores resultados, y en un mar de deck midrange en este momento, estaba muy seguro de que sería una gran opción, ya que en un emparejamiento de midrange cartas como Oni-Cult Anvil y Experimental Synthesizer son un dolor de cabeza y muy probablemente marquen terreno victorioso en todos los emparejamientos de midrange.
El arquetipo
Rakdos anvil es un deck que se caracteriza por tener un juego midrange muy marcado, el estilo de pilotaje del deck depende mucho de la lista que utilicemos, hay listas de rakdos anvil que juegan con cartas como voldaren epicure y ob nixilis en main deck y otras listas que se concentran más en alargar el game hasta llegar a un punto de estabilización combinado con ventaja de cartas .
Entonces nuestro plan ahora para este standard es responder a amenazas que nos proponga el rival en el juego temprano y poder estabilizar en turno cinco o seis, tenemos muchas herramientas para combatir amenazas tempranas, como ser Raffine, Scheming Seer Sheoldred, the Apocalypse y Tenacious Underdog, solo necesitamos secuenciar bien nuestros spells para poder estabilizar la mesa lo antes posible .
Este deck depende mucho de tu habilidad de decisión en circunstancias muy complejas, entonces la carta que puede hacer la diferencia entre ganar y perder es Experimental Synthesizer, sin duda es una carta que es las más complejas que he llegado a jugar, necesitas analizar perfectamente el estado de la mesa, para sacarle el mayor valor posible y evitar que sea un mal divination . Probablemente escriba en otro artículo la forma correcta de jugar Experimental Synthesizer .
Oni-Cult Anvil es otra ruleta de decisiones, aprender a utilizar esta carta, me ha costado noches y noches de testeo, existen momentos en el que estás presionado a activar su habilidad y otros momentos donde necesitas ser mas cuidadoso con tus artefactos, siento que una mala decisión de TAP Oni-Cult Anvil puede definir entre victoria y derrota, en el futuro haré una guía más detallada sobre le uso de Oni Cult Anvil.
El arquetipo se vio afectado por la rotación de Deadly Dispute, una carta motor del deck, siendo esta la única gran perdida, luego todo el arquetipo está intacto, lo que sigue aquí sería, como debería construir el deck para el nuevo standard? ¿Qué herramientas necesito para triunfar? Aquí les indico mi propuesta de Rakdos Anvil para Standard, uno de los decks más complejos que he jugado en mi vida, pero que paga muy bien si es que lo llegas a pilotar de una manera correcta y eficiente.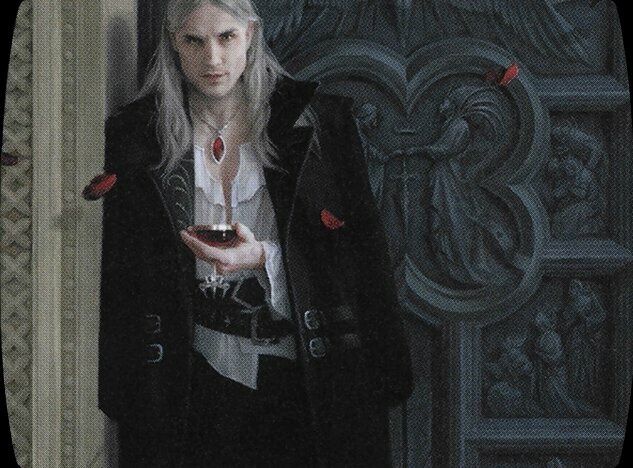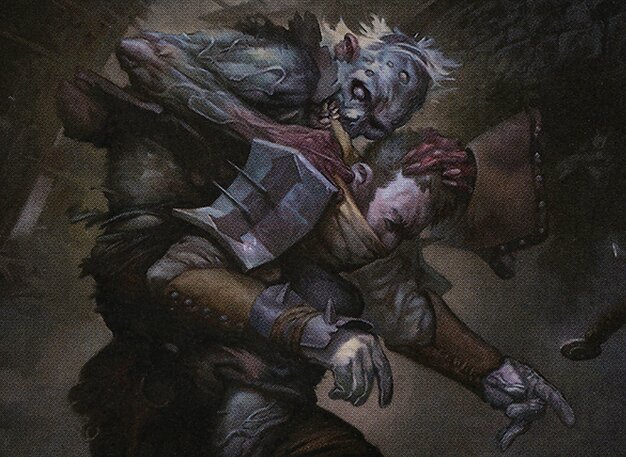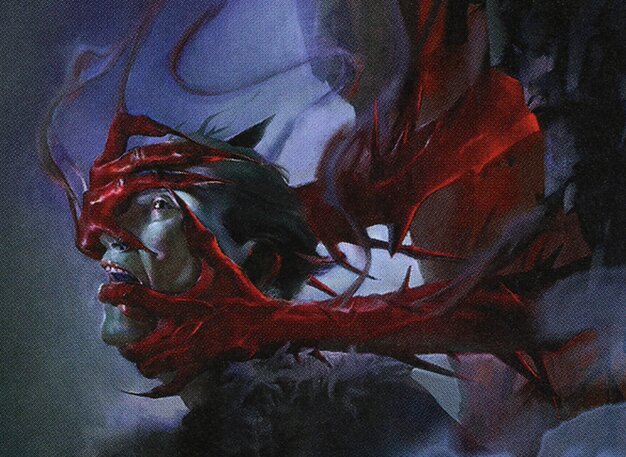 60 Cards
$390.28
15 Cards
$30.87
Análisis del deck
Artifacts
El núcleo del deck tiene lugar para artefactos, comandados por Oni-Cult Anvil, una carta muy interesante y con un diseño exquisito para decks de artefactos, se podría decir que cuatro copias de Oni-Cult Anvil y cuatro copias de Experimental Synthesizer son obligatorias en el deck, sin más, escoger el acompañamiento de estas cartas ha sido un desafío .
Tres Reckoner Bankbuster en el maindeck es una gran decisión en este momento, los ángulos de juego que tiene esta carta son increíblemente buenos y en el emparejamiento contra midrange puede marcar la partida
Dos copias de Unlicensed Hearse fue algo discutido al principio, pero con tanta copias de Tenacious Underdog y Corpse Appraiser en los diferentes decks del momentos, amerita jugar como mínimo dos copias de esta gran carta, esta carta necesita el timing suficiente para poder trabajar de una buena manera, y este deck lo tiene .
Lantern of the Lost y Wedding Invitation son cartas que van de la mano con oni cult anvil, decidí jugar una copia de lantern como herramienta de graveyard hate y un wedding invitation por el motivo de que se está jugando muchos planeswalker en este momento, esta carta tiene escenarios donde te ayuda a resolver estos problemas .
Creatures y Planeswalkers
Cuatro copias de Bloodtithe Harvester no necesitan mucha explicación.
Braids, Arisen Nightmare es una carta que he estado testeando últimamente, tienes estados de juego donde es muy buena, y otros momentos donde no quieres activar su habilidad, de todos modos me ha funcionado más veces mejor que peor, creo que jugar una sola copia es ideal para este deck .
Sorin the Mirthless es uno de los planeswalkers más utilizados en este nuevo standard, me gustaría jugar más de uno copia en el maindeck, pero tiene malas interacciones con Experimental Synthesizer, así que prefiero jugar uno sola copia en maindeck y otra copia en sideboard contra emparejamientos de midrange cuando estoy on the play.
Ob Nixilis the Adversary tiene momentos post sideboard donde puede brillar, me gusta mucho jugarlo cuando estoy on the play, y contra decks muy midrange o control decks, pone un clock bastante molesto y te da el oxigeno que necesitas para grindear el partido con mayor libertad.
Remoción y despeje de tableros
El número de copias de Voltage Surge es cuestionable, siempre jugué cuatro copias, pero esta vez preferí cortar una copia, por el motivo de que no llega a ser efectiva contra sheoldred ", que es la carta más amenazante en este momento en el formato
Soul Transfer es mi removal preferido del deck, juego solo dos copias por su coste de mana, es muy eficiente y en este deck tiene una gran probabilidad de activar sus dos habilidades.
Uno copia de Infernal Grasp y Eaten Alive para sacar del camino cartas como Sheoldred.
Meathook Massacre no necesita explicaciones – tres copias es el número ideal para este mazo, en este mazo en principal es una win condition.
Ventaja de la tarjeta
Fable of the Mirror Breaker, la mejor carta de standard ahora mismo, no necesita introducción ni explicación, si juegas rojo tienes que jugar Fable.
Reckoner Bargain hace el trabajo que solía hacer deadly dispute, solo que esta es un poco peor, el hecho de no generar un tesoro, cambia totalmente líneas de juego que solía tener este mazo, de igual manera es una carta que origina un dos-por-uno, eso siempre se agradece para este deck, y este metagame midrange, me viene demasiado bien, no jugaría más de dos copias.
Flex Slots
Cards to Try
Guía para el aparador
Mono-Black Midrange/Rakdos Midrange
Esper Midrange
Boros/Mono-White Reanimator
Grixis Vampires
Rakdos Anvil Mirror
Jund Midrange
Gruul Aggro/Mono-Red Aggro
Jund Windgrace