The History of Green Devotion
Anthony Dolce looks back on the entire evolution of Green Devotion in Pioneer, from its humble beginnings as a stompy deck to its current state of looping an infinite combo.
Diving into the history of various Pioneer decks has been an enjoyable endeavor for me thus far. Humans and Control are two archetypes very near and dear to my heart, and I think that's because they are both timeless and inherently fair decks, the latter being more suited to my play preferences. 
But this time, I'm talking about something different. A deck that has served as a boogeyman since the very beginning of the format proper. A deck that was immediately hit with several bans, which only served to impede its progress. While this deck has gone through ups and downs in pioneer, it has been one of the longest standing bastions of the format, in one iteration or another.
Today, Mono Green Devotion is the deck on the menu and it has one glaring difference from the other two decks I've covered thus far in that its existence solely revolves around one card: Nykthos, Shrine to Nyx. Released in the first Theros block, Nykthos has since been one of the absolute best ramp payoffs available, and while it had been phased out of Modern, Pioneer was the ideal spot for it to not only find a home but to warp a format around it. Not only that, but Nykthos being the card to itself dodge bans has been the reason it's been able to persevere, in spite of at one point having multiple key parts of the deck banned.
DIVERGING PATHS
Mono Green Devotion in Pioneer has traditionally fallen into one of two categories. One version uses Nykthos's ability to produce seemingly infinite green mana and channels that into many creatures, like this 16th place list from the August 22, 2022 Pioneer Super Qualifier, piloted by pokerswizard.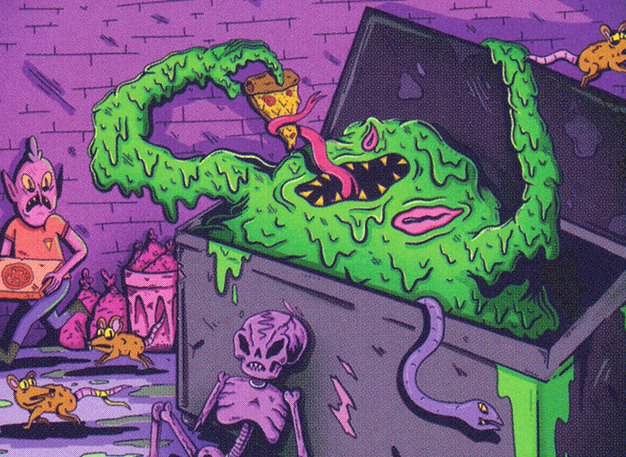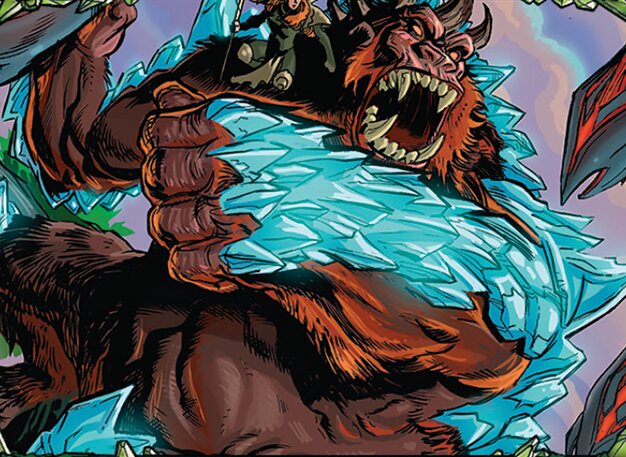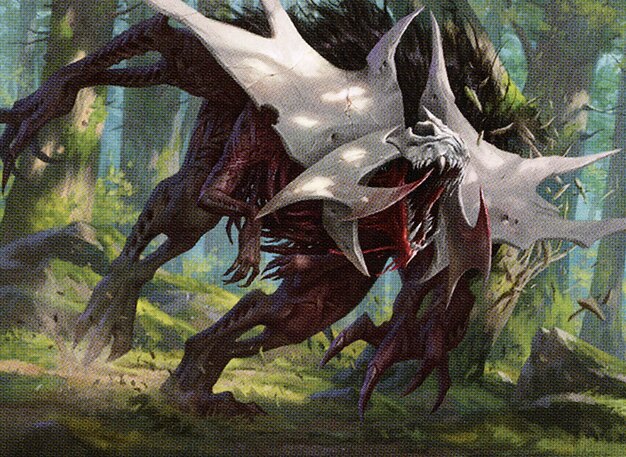 60 Cards
$417
15 Cards
$69.43
I'll touch on the other iteration of the deck shortly, but the one above is actually closest to how the deck first found its legs in the format. From those early stages, it was immediately clear that this deck would walk the line of being problematic. In the very first Pioneer Challenge from October 28, 2019, there were a total of six Green-based devotion decks centering around Nykthos in the top 21 of the Challenge, including finishing in 12, 14, 16, 19, 20, and 21. Closest to the list posted above was the list finishing in 19th place from Truedawn.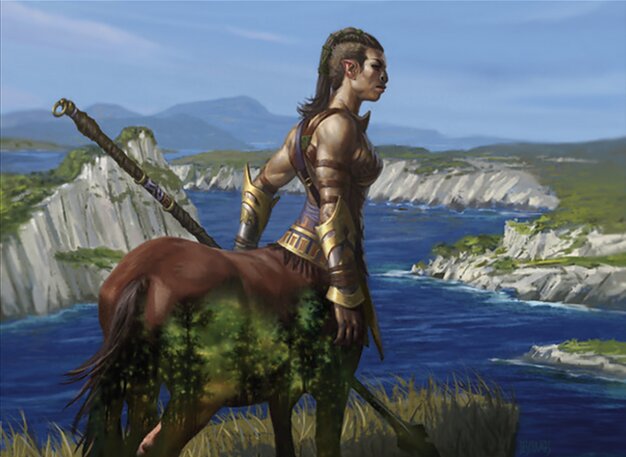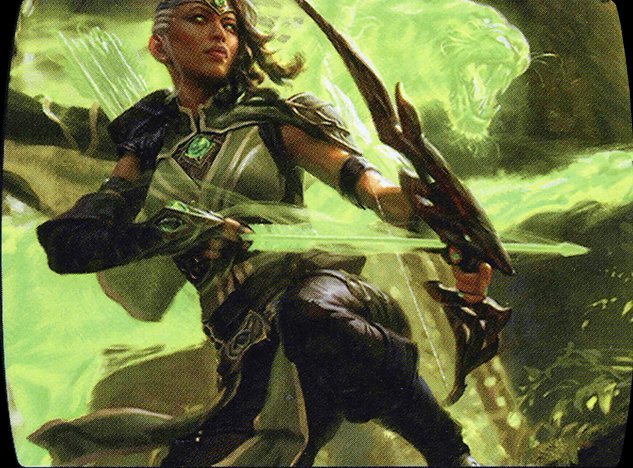 60 Cards
$292.2
15 Cards
$25.43
Hey look at that, the core of the deck is the same, with Vivien, Arkbow Ranger, mana dorks, and oh… Oh no. It doesn't take long to see the differences between the list from today and these first lists. Out of the 75 cards in Truedawn's list from 2019, 12 of the cards would not be legal to play today, in Walking Ballista, Once Upon a Time and Leyline of Abundance. On top of that, four more of that 75 would end up on the ban list for seven months, in Oath of Nissa. In fact, Oath and Leyline were both on the very first Pioneer ban list update, though G Devotion wasn't the only offense for Oath of Nissa, as it was also used as part of the still legal Saheeli-Felidar Guardian combo.
Somehow it gets worse for G Devotion. The highest finishing list of all the Green Devotion decks in that Challenge, piloted by h8cUn, looked like this.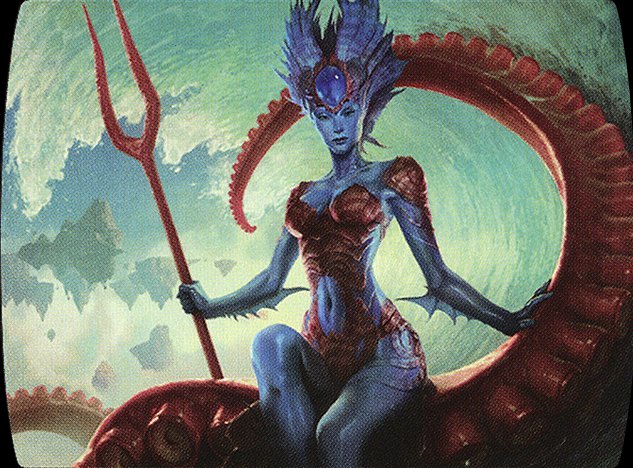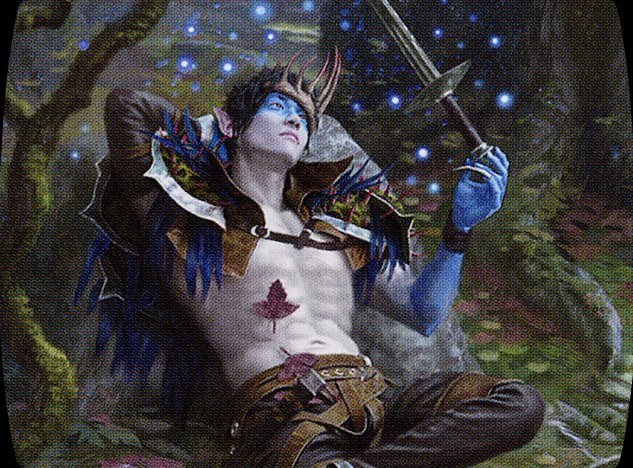 60 Cards
$432.5
15 Cards
$97.87
This deck leveraged the immense amount of mana with a splash of Blue, so it could be one of the many, many decks utilizing Oko, Thief of Crowns in the wild west that was the beginning of Pioneer. We still see the same offenders as the other list, like Ballista, Once Upon a Time, Oath, and Leyline, but adding three copies of Oko and three Veil of Summer for good measure makes it so that 20 of that 75 would be banned before Christmas, a few more would be made illegal before the format's one year anniversary, and 19 of that 75 would still not be legal today.
Pioneer's first ban list update saw Oath of Nissa and Leyline of Abundance added, with week two adding Veil of Summer. In December, Oko and Once Upon a TIme would follow suit.
But while most of h8cUn's list would be illegal by today's standards, the basis for the second G Devotion variant is in this list, though not exactly right. Soon, there will be a Kiora in the list that is used to untap lands, but the Kiora used long term is not Kiora, Master of the Depths.
WOUNDED, BUT STILL ALIVE
With the format undergoing heavy changes with a bevy of bans and still waiting for its first set release, Pioneer's identity was still pretty unknown. But in spite of all the bans, the important card that hadn't gotten banned was Nykthos itself. Due to that G Devotion was able to adapt, like with this list from HanChoBai that took eighth place in the December 22, 2019 Challenge.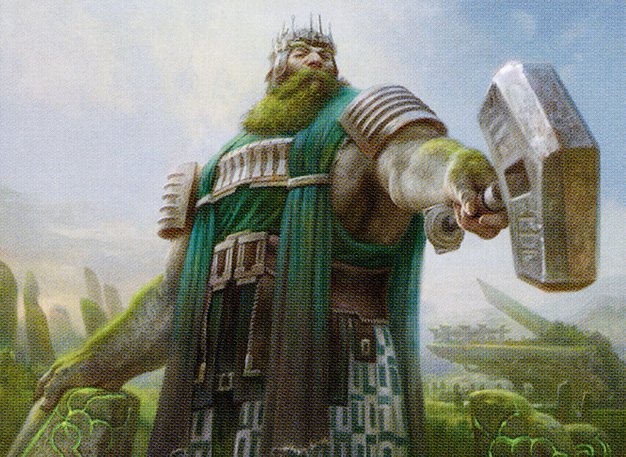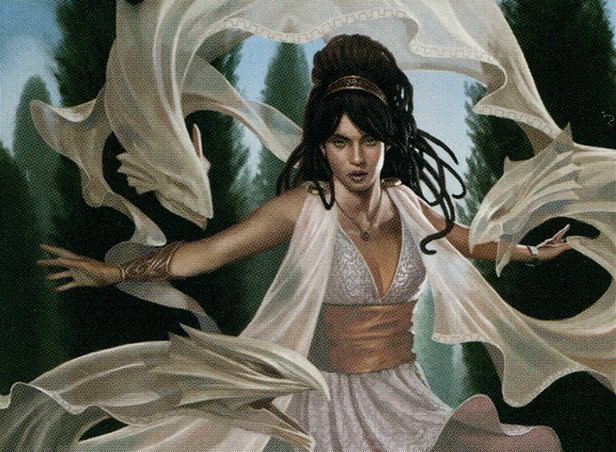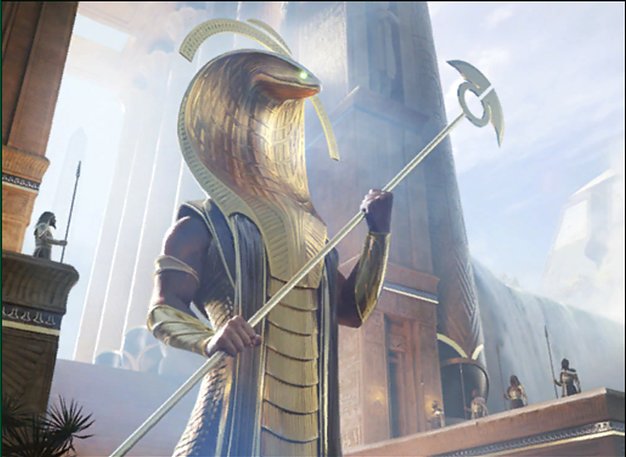 60 Cards
$323.12
15 Cards
$21.55
But with Theros Beyond Death's release, Nykthos found itself being used for other devotion purposes, namely Mono White Devotion, which now features something Mono Green didn't have at the time: An infinite combo, using a now on-borrowed-time Walking Ballista and Heliod, Sun-Crowned. Because of Mono Green's bans, it couldn't really keep up with all of the completely degenerate things that Theros: Beyond Death brought with it, like Heliod, Underworld Breach, Thassa's Oracle, and Uro, to name a few. At least, it couldn't keep up for the first couple months of Theros's release. But as is the case with G Devotion, it just needed a new angle to attack from to become relevant again.
Enter Karn, the Great Creator, which even now still represents what people think of when Green Devotion is brought up. For the Challenge published on February 24, 2020, MTGO user stainerson is the first person I could find in Pioneer who used Nykthos to generate mana to abuse Karn, the Great Creator's ability to fetch powerful artifacts from the sideboard. These early builds also used Vivien, Arkbow Ranger's ability to grab creatures from the sideboard, effectively turning the deck into a toolbox, able to cover most of its problems with the help of those two Planeswalkers.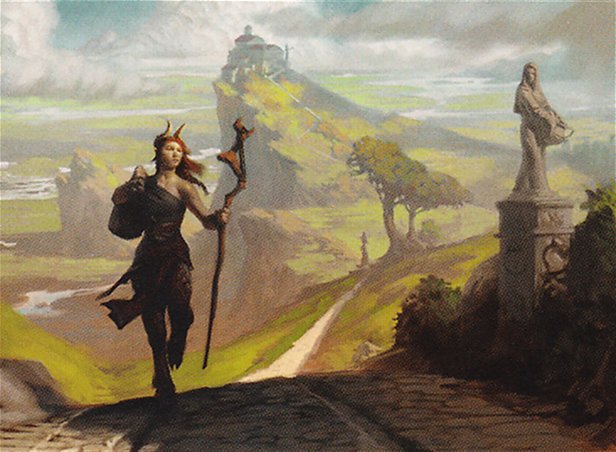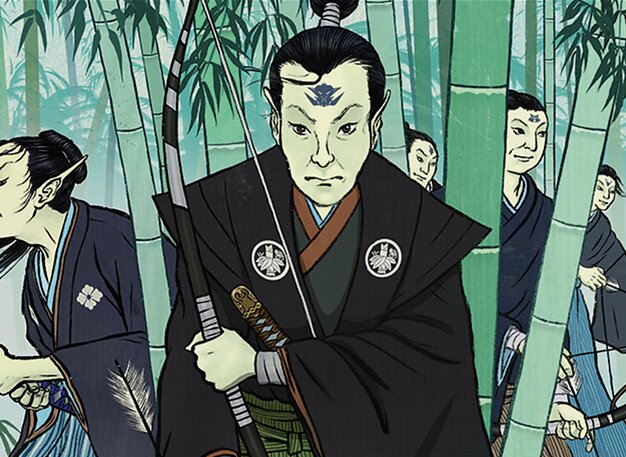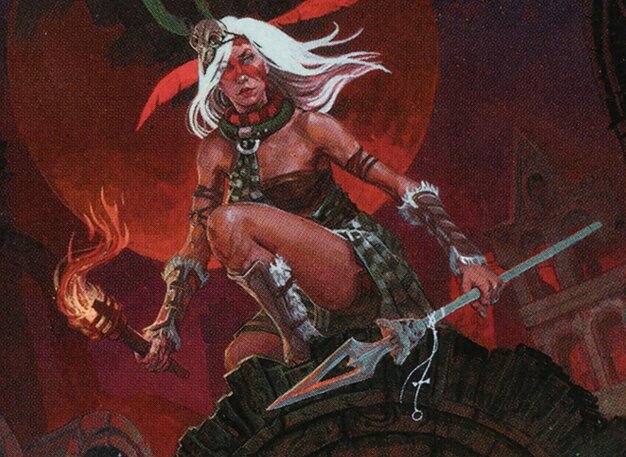 60 Cards
$310.32
15 Cards
$180.71
The deck does also feature a couple of new cards, including Wolfwillow Haven, which to this day is still a staple in G Devotion, as well as sideboard tools in Nyx Lotus, serving as a fetchable copy of Nykthos, and Setessan Petitioners, though neither of these cards still call this deck home today.
Karn is the main foundational pillar of the other G Devotion variant that I've been eluding too, though it is still missing that same Planeswalker it was missing before.
Ikoria's release came and went, and the Karn version of Green Devotion was still running strong in the sea of all the ridiculous combos that Theros brought, though it now had to also deal with the broken companions that Ikoria brought. None of this had any impact on G Devotion however. It just kept rolling along, unimpeded by what was around it, keeping its main toolbox-ramp game plan, with the reasonable backup plan of just swarming with a board full of creatures, pumped by Vivien.
The release of M21 spelled a low point for Green Devotion, as it had just one Challenge finish between the release in June and July 12, with that finish being the stompy creature variant as opposed to the Karn variant.
On July 13 however, the deck would welcome back an old friend, as Oath of Nissa was removed from the Pioneer ban list and hey, wouldn't you know it? G Devotion started to come back, both the Karn variant and stompy variant, as each showed up in the first challenge following the Oath of Nissa unban, on July 18. Further, G Devotion would get another boon in the form of bans, as Inverter of Truth, Kethis, the Hidden Hand, Underworld Breach, and Walking Ballista were each removed from the format. These bans, combined with the Oath unban, helped re-cement G Devotion's place as one of the most busted things to be doing in the format. Wizards of the Coast even went as far to say that they wanted Oath of Nissa unbanned to power up Nykthos, according to the July 13 B&R update.
"The metagame is now in a place where we feel that unbanning Oath of Nissa is a reasonable step to take as far as adding some power back to Nykthos, Shrine to Nyx ramp decks and other archetypes that revolve around key creatures, lands, or planeswalkers."
By the time the August 29 Challenge rolled around, G Devotion was officially back. It placed five copies in the top 12 of the Challenge, and while the lists had some variations, all of them were the Karn, Great Creator variant.
With Zendikar Rising on the horizon, Green Devotion was in prime position to continue its rediscovered resurgence as one of the most broken decks in Pioneer. However, Zendikar's release pretty much proved to be the exact opposite. Green Devotion was gone once again, just a couple weeks after returning, as Pioneer once again found itself having to deal with more ridiculous, over the top decks that the deck couldn't keep up with, thanks to the Balustrade Spy combo that was possible because of the MDFCs that Zendikar is known for.
Frankly, it seems like the meta at this time wasn't kind to the deck, as the faster combos were being combated by fast aggro decks that Mono G has traditionally struggled with. It did put up sporadic results toward the end of the Zendikar Rising format but that flash of dominance it showed prior to ZKR's release proved to be just a flash.
The roller coaster that is Green Devotion's meta share continues to be a winding one, as Kaldheim's release following Zendikar Rising gave both flavors of Green Devotion a newer, more potent toy in the form of Old-Growth Troll, but the ban list once again favored Green Devotion, as around the time of Kaldheim's release, Balustrade Spy, Teferi, Time Raveler, Undercity Informer, Uro, Titan of Nature's Wrath, and Wilderness Reclamation all found themselves on the ban list.
As far as the Troll is concerned though, it's everything devotion wants; a cheap beater with high devotion that's resilient to removal in so much that it adds ramp when it dies along with keeping the GGG pips it has as a creature. But as has been somewhat of a trend with the G Devotion deck, it wasn't a card people latched onto immediately.
Instead people, like MTGO user MDVAYU2, who finished fifth in the February 14, 2021 Challenge were trying a different card from Kaldehim, in Vorinclex, Monstrous Raider.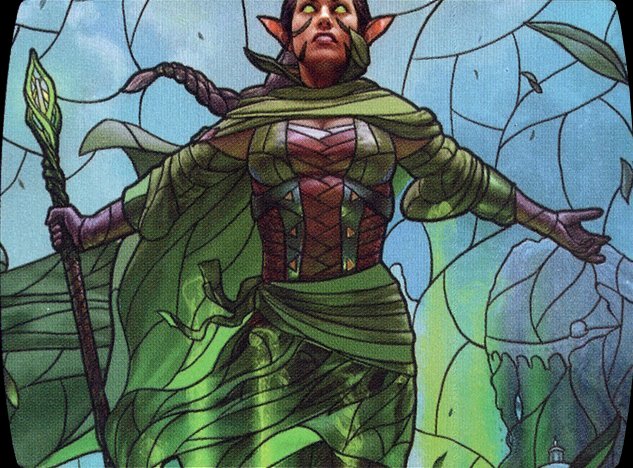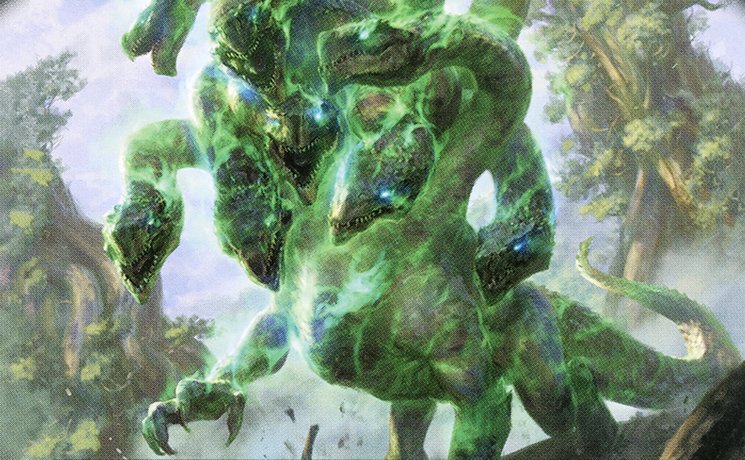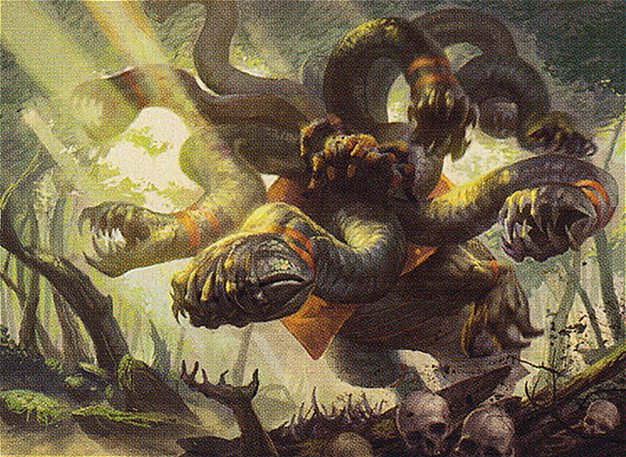 60 Cards
$379.02
15 Cards
$55.83
The formula of the deck remains, in that it uses some suite of planeswalkers as ramp payoff, and while these decks were certainly putting up results, with lists like this putting up challenge results through Kaldheim's release, but the best version of the deck was still out there, adding piece by piece with set release after set release, waiting for somebody – anybody – to put the pieces all together.
THE BIRTH OF KARN COMBO
I'm going to stop being coy about this deck that has the pieces laying around, and instead I'm going to skip ahead several sets, all the way to April 12, 2022, over a year from where we left off. In the time between Kaldheim and April 12, we've seen the releases of Strixhaven, Adventures in the Forgotten Realms, Innistrads Midnight Hunt and Crimson Vow, Kamigawa Neon Dynasty, and we are right on the precipice of Streets of New Capenna's release. For most of this period, Mono Green Devotion was on the outskirts of the format, putting up sparse challenge results.
In that time, we also saw the deck get a couple new toys in the form of Boseiju, from Neon Dynasty, Storm the Festival from Midnight Hunt, Lair of the Hydra from Forgotten Realms, and the very innocuous looking Pestilent Cauldron from Strixhaven. The pieces were in place, all it took was some mad scientist to put them all together.
Enter Piotr Glogowski, much better known by the name Kanister. On April 12, Kanister made this tweet.
Two Karns + Two Kioras + Nykthos + enough devotion means you can keep untapping Nykthos and buying back both planeswalkers with Restorative Burst, producing infinite mana and infinite life! If you get black mana, you can eventually mill opponent out with Pestilent Cauldron! pic.twitter.com/H5q7AFPnOm

— Piotr 'kanister' Głogowski (@kanister_mtg) April 12, 2022
Finally, the stars had aligned. Using Kiora, Behemoth Beckoner, the uncommon War of the Spark Planeswalker and the one I've been referencing for the entirety of this article, the race was on. With enough Devotion enablers, Kiora untapping Nykthos can make seemingly infinite mana, which is paid off with the back half of Pestilent Cauldron, called Restorative Burst. While Mono Green has been a flash in the pan deck for the entirety of Pioneer up until this point, only existing because of Nykthos's hidden mode which lets it avoid the ban list, it finally had the optimal build.
Since that time, this deck has not only existed, but it has been an absolute force. A pillar of the format, Devotion has generated a ton of buzz and will continue to generate buzz in the coming months. While the deck certainly has bad matchups, it has finally found the sweet spot of having an over the top combo to end the game with, while also having the reasonable backup plan of beating you to death with the 4/4 Trolls, Cavalier of Thorns, and fetching more mean tools, such as , from the sideboard.
Streets of New Capenna would soon release, bringing with it the popularity of the Greasefang/Parhelion combo that would eventually take the format by storm, and a few other improvements to some top tiered decks. Green Devotion just kept on churning through all of it. There was no flash this time, the deck was here to stay, putting up consistent challenge results.
Rather, the most impactful thing New Capenna brought with it was time. Time to innovate, time to tinker, and time to get crazy. Because of how they handled this set release cycle, Wizards of the Coast gave the Pioneer community nearly five months of time between Standard set releases, the longest time in the history of Pioneer. And boy would that time prove to be pivotal.
The deck reached its peak in July of 2022, putting eight copies in the Top 32 of the June 12 Showcase, six copies in the June 18 challenge, nine on June 19, then six again on June 25. These are by far the most consistent results for Devotion in Pioneer's history, and it's only shortly after this that people decided that "Mono" -Green Devotion wasn't correct.
For the July 18 challenge, MTGO user Tellkou registered what looked like a normal Green Devotion deck, shown below.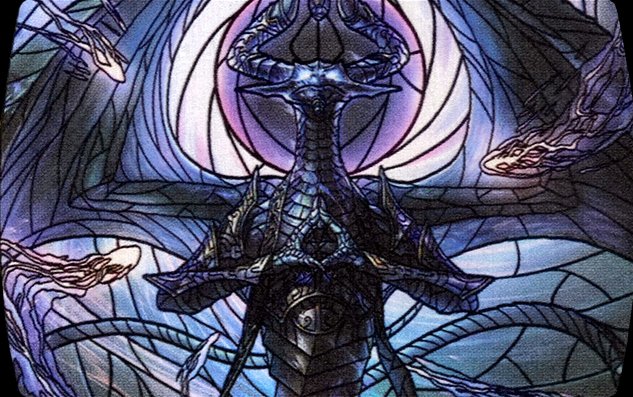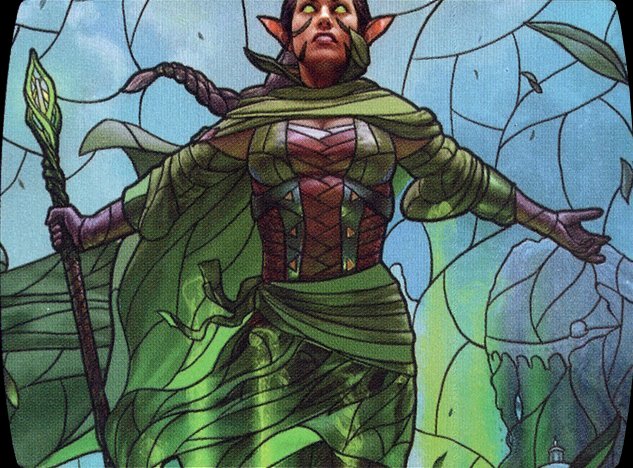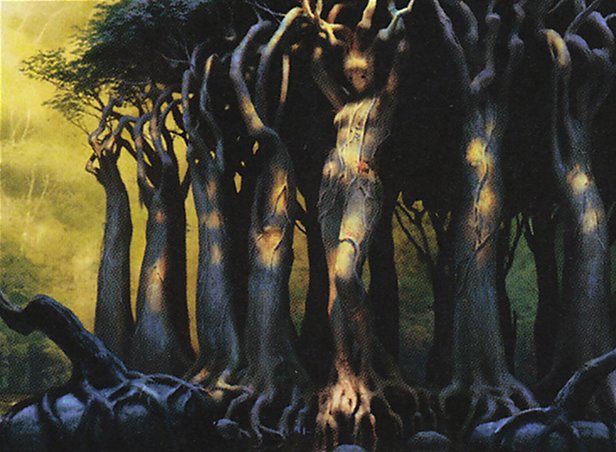 60 Cards
$398.12
15 Cards
$85.41
See? Completely norma… Wait why is there a Grixis card in there? Yes, that is correct, Nicol Bolas, Dragon-God. The UBBBR Planeswalker. In the deck that up until this point had been Mono Green. How, you ask? Well, there are a couple things going on here. For one, Storm the Festival doesn't care about the casting cost of a card, the adult version of Collected Company just jams any five-drop out into play. On top of that, the other text on Oath of Nissa is that you may cast Planeswalkers regardless of their colored mana requirements, meaning that instead of costing UBBBR, it instead costs GGGGG.
Tellkou's list is the first time I could find Bolas showing up in the list, and Bolas gave the deck something it was lacking, which was the ability to interact with the opponent's board. Not only that, it also served as additional activations of Kiora or Karn thanks to its passive ability. As it turns out though, that wasn't even the most potent off-color Planeswalker that people could be running.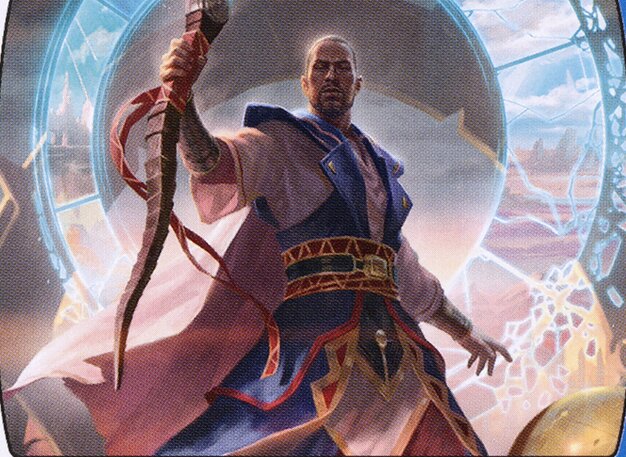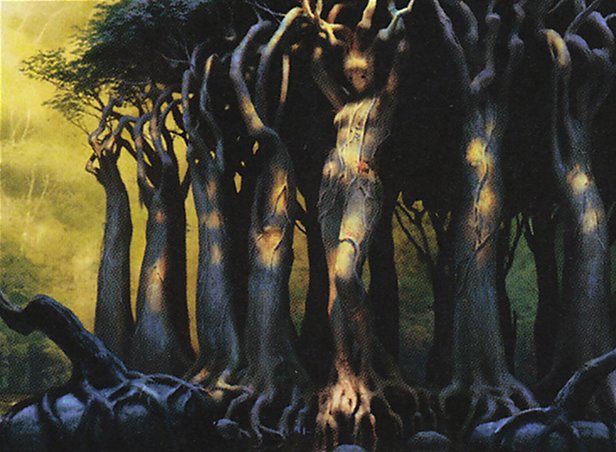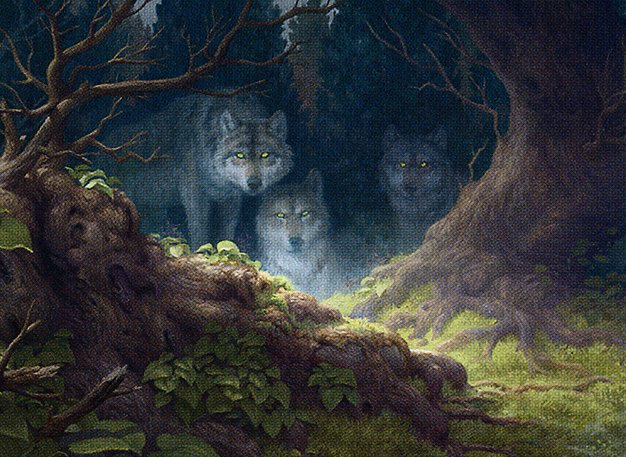 60 Cards
$497.96
15 Cards
$35.21
Here in PentaWatt's list from the August 19 Pioneer Preliminary, we see a couple newcomers in the off-color Planeswalker slot, with Vraska, Golgari Queen, and more importantly for the long term history of the deck, Teferi, Who Slows the Sunset. It's from this point on that Teferi became the norm, as G Devotion with the UW Planeswalker became the defecto G Devotion deck, with the archetype further developed by the likes of Corey Baumeister, Mason Clark and PlayingPioneer's own competitive guide DarthJacen.
And now, a month later, we find ourselves here still, with Teferi, Who Slows the Sunset remaining in the deck, allowing the deck to go infinite without having the likes of The at its immediate disposal. We've seen some lists lean more into the white splash, using Temple Gardens and sideboarded Portable Holes, but those haven't really stuck around as much.
CONCLUSION
Green Devotion has been an archetype since the beginning of Pioneer. It has survived several additions to the ban list, and while it has fluctuated pretty heavily in popularity and strength throughout its time in the format, it's the deck that always came back to rear its ugly head as the most unfair thing to do. Right now, it remains one of – if not the – most unfair things to do, meaning it will be a lightning rod for attention from both the people that enjoy those decks, and those that despise them.
And it's all because of Nykthos. The deck wouldn't exist without it, and we know that for certain because the deck is pretty much non-existent in Explorer, which has all the other pieces aside from the powerful land.
I won't be surprised if Nykthos eventually finds its way onto the ban list. But it's survived almost three years now, and that's not for it lacking power. It seems like a thing Wizards of the Coast wants to keep legal in the format, at least for the time being. When the floodgates of innovation burst open in the long delay between standard set releases, the brewers and tinkerers that make up the Pioneer community will be hard at work ensuring that G Devotion stays on as one of the top dogs.