The Defiler Cycle: Infinite Combos in Each Color
Kevin Finkle explores the Phrexian Defilers from Dominaria United! Getting whacky with some brews, he shows off the weirdness they bring to the table, showcasing new infinite combos in every color!
Brewing Time!
Dominaria United has released and it is prime brewing time! When this cycle of cards was spoiled, I just knew that I had to brew with them. "What cards?" you might ask. I am talking about the Defilers!
Reducing the colored mana cost in other permanents is an almost unheard of effect in magic, so even at the cost of life I knew that there had to be some combos made possible with the Defilers! I made it my goal for this article to go infinite with a Defiler of every color.
What is a Defiler?
So let me start off with some mechanics, since in addition to a brewer I am a bit of a rules nerd:
Each of the Defilers lets a player pay two life while casting a spell of the appropriate colors, and reduce the colored mana cost of that spell by one "pip" (mana symbols) of that mana. So, Defiler of Instinct lets us pay two life when casting Goblin Rabblemaster (as a random example) and pay only two generic mana to cast it.
Some frequently asked questions:
Can a player do it multiple times for one spell?
No. Casting Goblin Chainwhirler would still cost RR and two life; a player couldn't just pay six life.
Do multiples stack?
Yes! Take the previous example but with two Defilers of Instinct in play – now a player can pay four life and R to cast the RRR creature.
Does it work with alternate/additional costs?
Yes! A player could use the Defiler to reduce the cost of escaping Kroxa down to BBR + two life. A player can also pay additional costs like Kicker using the Defilers, so with two Defiler of Instinct a player could cast Ghitu Chronicler for four generic and four life to cast it kicked. I think this confusing interaction might even be why none of the DMU kicker cards have kicker costs in the same color as the spell!
Can I activate abilities?
No. Abilities like Bloodsoaked Champion 's ability to return from the graveyard to play would not work because it is not a spell being cast. Tenacious Underdog's blitz would work however because it is a mana cost rather than an ability. Look for the word "cast" to be sure!
How are you going to go infinite?
Well that's a silly question, just keep reading and all will be revealed!
Defiler of Flesh
The black Defiler is one of the first I brewed with, and initially I had high hopes for its potential as a combo piece.
The place I started is with an interaction I had been keeping my eye on for a while – which seemed just short of being able to make a combo:
Oathsworn Vampire + Bontu's Monument
Monument makes the vampire cost one less, and gains life to turn on its ability to rebuy, so it seemed perfect to add in Defiler of Flesh and have a three card combo! Of course, however, this hit a little bit of a road block. The deck still needs to have a free sacrifice outlet in order to get the Oathsworn Vampire into the graveyard, so that turns it into a four piece combo. Worse still, this combo only drains for one life each loop while requiring a player to pay two life themselves, so unless they are at a higher life total than their opponent they actually need a fifth piece to make it go truly infinite – something like a Zulaport Cutthroat. This made it seem daunting, but I still wanted to put together a list.
Additionally, I did look at what other combos would be available for the black Defiler. Unfortunately, the lack of Gravecrawler in Pioneer hurts, as it is unique for its ability to repeatedly cast from the graveyard. Most of the other repeatedly recurrable creatures use abilities to come back, not casting triggers. I did look at the interaction of Liliana, Untouched by Death 's -3 ability which would allow a player to cast any one mana zombie an unlimited number of times from the yard, but that was already a combo available through Shambling Ghast which makes a treasure when it dies. Adding the Defiler to that (already messy) combo chain doesn't actually make it easier or more consistent. Finally, I did look at some combo potential with Acererak the Archlich which could be repeatedly cast with two other mana reducers and a way to gain life on creatures entering the battlefield but that was far too convoluted.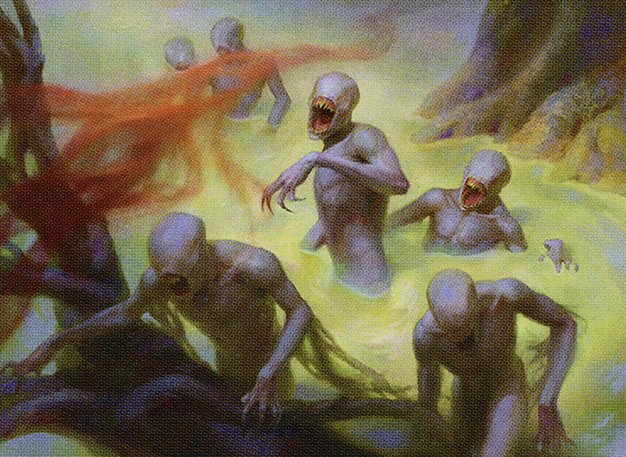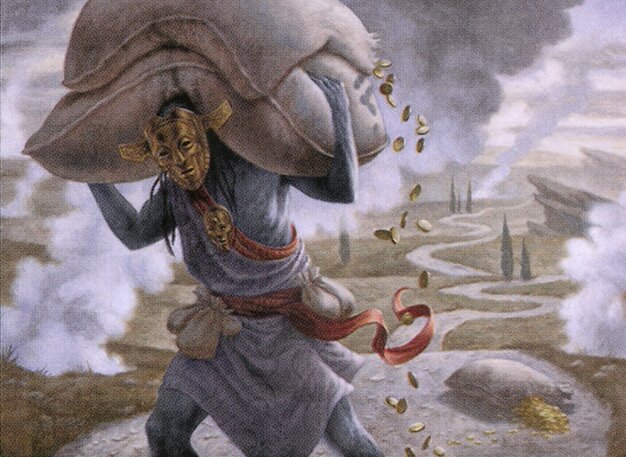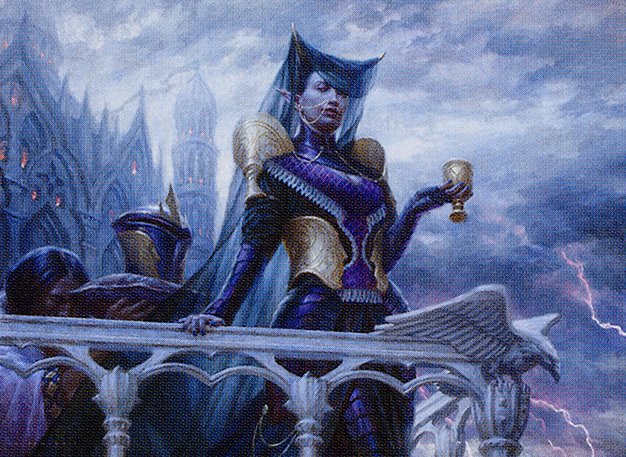 54 Cards
$110.16
15 Cards
$133.05
Here's a sample of what the deck might look like in Mono black. Despite needing multiple pieces, this deck can still be very explosive. For example, a player could do nothing on turn one and turn two, play Bontu's Monument turn three, and combo kill on turn four.
I did test a couple versions of this build. I had tried splashing white for a cheaper sacrifice outlet in Cartel Aristocrat plus Elas Il-Kor, Sadistic Pilgrim as a better Blood Artist. I also tried using Cauldron Familiar + Witch's Oven, but the cat-oven combo didn't do enough to help the deck's main win-con and wasn't aggressive enough to help the backup plan.
The final note I'm going to include for each of these lists is a look towards the future. I think that right now, this isn't the most stable combo deck a player could be playing in Pioneer; therefore for each Defiler I'm going to talk about what cards could be printed in the future that would make the deck more powerful. For this mono-black version, the sacrifice outlet is where things could most be improved. Currently a three-mana for a 2/2 sac outlet is not a good rate, so a one or two mana free sac outlet would be best. Some form of reliable tutor could also help the deck be able to focus on a main plan but still stumble into the combo as needed. Finally, an effect like Gravecrawler which can repeatedly be cast from the yard would help us skip several steps in the combo.
Defiler of Instinct
Moving on to Red, players have access to a combo card that anyone who played Historic recently should be familiar with: Grinning Ignus. This card bounces itself back to hand making enough mana to recast itself, costing only a single red mana each loop. The Defiler of Instinct not only reduces that red cost, but it also helps ensure a player's win-condition becomes the same card by pinging for one each cast! On its own, that isn't enough to go infinite (unless a player has twice as much life as their opponent) but the existing shell for Grinning Ignus was already running Prosperous Innkeeper, as well as multiple other ways to add redundancy to the shell including Hazoret's Monument (which helps a player find cards and can add to the combo); Birgi, God of Storytelling; and Runaway Steam-Kin.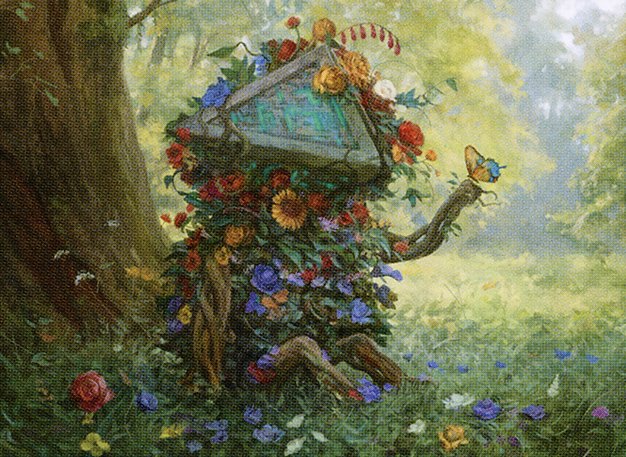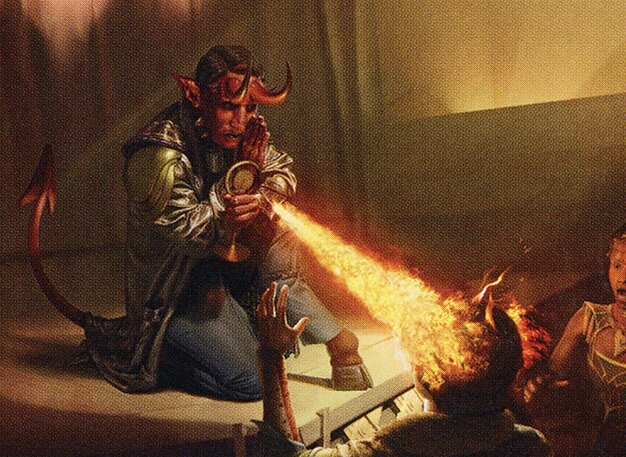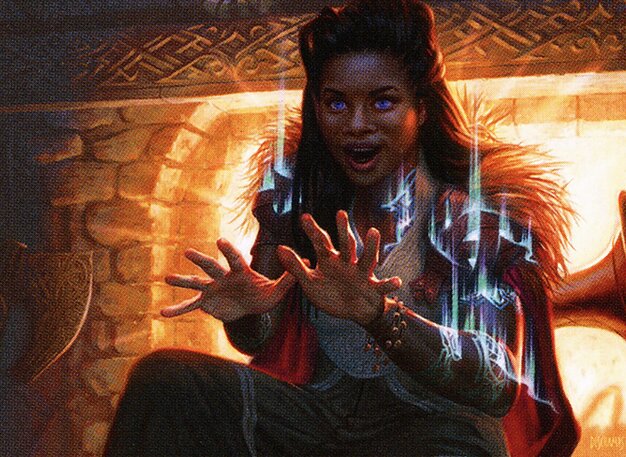 58 Cards
$222.02
13 Cards
$20.97
In addition to the redundancy that multiple copies of the same effect can add, players also get to run cards like Collected Company and Chord of Calling to find the key pieces while providing a fair gameplan on their own.
When looking at other versions of the existing shell, many were previously playing Risen Reef as another value piece which also sees Grinning Ignus as an elemental, but to me it felt less necessary with the added Defiler, allowing us to improve the manabase.
Sideboarding with this deck can be kind of tricky since it is already at the bare minimum number of non-creature spells it can afford to play alongside Collected Company in the main deck, so I tried to make the sideboard almost entirely creatures.
Looking towards the future, I think that the biggest improvement that could help this deck would be to be in a less interactive metagame, as removal is still able to stop most of the pieces of the combo. Redundancy on the win-condition would also help, as would a way to get redundancy on the Grinning Ignus since none of the other pieces can combo off without it.
Defiler of Dreams
This was one of the first of the Defilers spoiled, and I immediately knew that I would need to find a way to break it. A player may have seen from my twitter that I went right to this combo:
Defiler of Dreams + Faerie Impostor (x2) + Aetherflux Reservoir
Not only does this combo let a player draw their entire library, it also has the built in win-condition of Aetherflux Reservoir targeting the opponent's face! The biggest thing that held me back from getting too excited about this deck is that none of those cards have seen much (or any) play on their own, and the fact that it requires two of the Faeries landing – the strategy is much more fragile.
Nonetheless, what I went back to is a shell that has been far on the fringes of the meta, which was already built around playing and winning with Aetherflux Reservoir: Mono-Blue Improvise.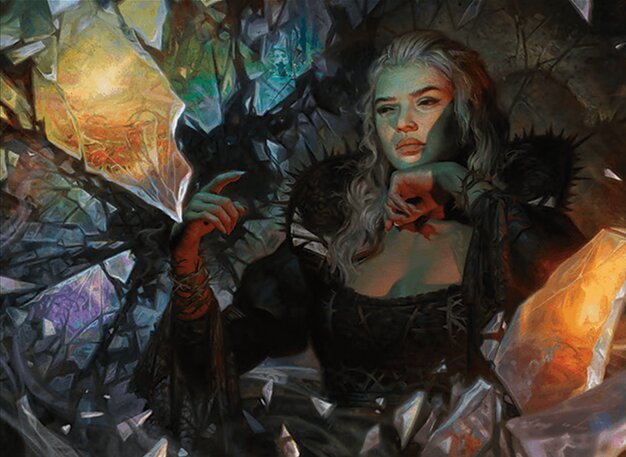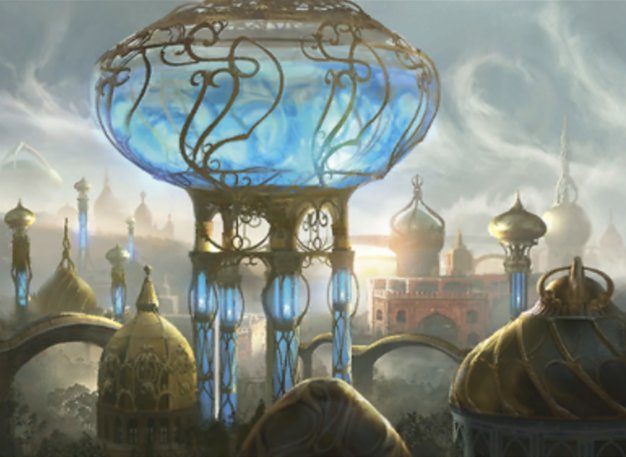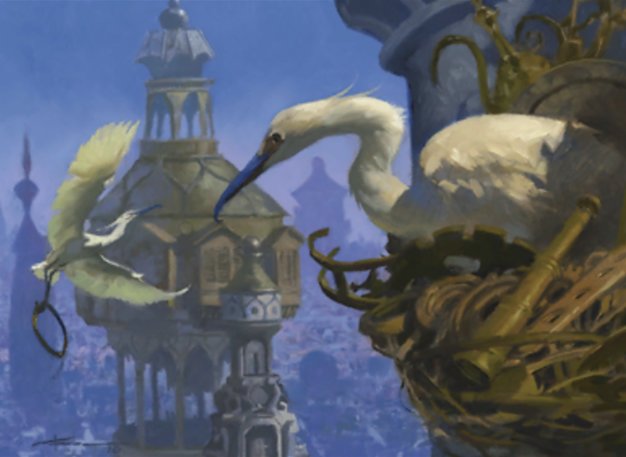 53 Cards
$203.49
15 Cards
$22.53
As anyone can see, the main game plan is already to play a bunch of cheap creatures and artifacts. Drawing through much of the deck, and to both stabilize and win with the Reservoir. The Faerie fits comfortably into this shell… which is happy to bounce and replay its creatures, and the Defiler isn't overly expensive especially when powered out with Improvise or mana rocks. Both sides of the combo help to find each other, so this deck actually seems to come together better than it might appear on paper.
Post-board the deck has some options to be less all-in on the somewhat fragile combo. Additional copies of Sai, Master Thopterist in the form of Saheeli, Sublime Artificer give the deck ways to fight against removal-heavy decks by making additional bodies with every cast. Cheap artifact hate cards like Tormod's Crypt and Pithing Needle have a solid place in the meta game and could even be considered in the main.
Looking towards the future, what would help the deck most would be some cards to add to the consistency in the mana and for finding the combo pieces. This deck isn't set up to run card delve-draw spells like Dig Through Time or Treasure Cruise but something that helps find cards for cheaper could help. Cheaper mana rocks like Mind Stone might also aid the deck. Of course, the best thing they could do for the archetype would be giving it Urza, Lord High Artificer, but that is absolutely not going to happen.
Defiler of Faith
The white Defiler ended up being the last one that I built, as I was definitely the least optimistic about it being playable. First of all, it is one mana more than the black and red Defilers, and the only repeatedly (or recastable) creatures cost more than the blue options. That kind of leaves us with the worst of both worlds where we need a second cost reducer, and also still need several pieces. That looks something like this:
Oketra's Monument + Aviary Mechanic (x2) OR Jeskai Barricade + Defiler of Faith + Lunarch Veteran
The good news for the viability of this combo is that the Defiler makes an additional body, which makes a single life-gain source enough to gain infinite life with the combo above. After that, it's just about finding a viable deck list where all of these cards are able to be played reasonably together. There are a couple of shells to build off of in Pioneer and Explorer, notably with the life-gain lists that float around the fringe. I ended up on something like this: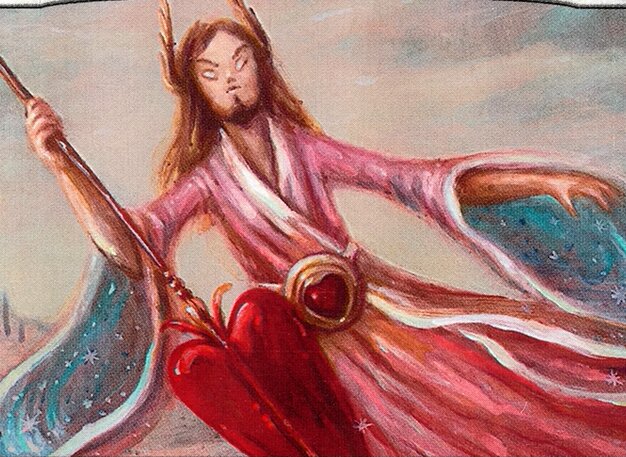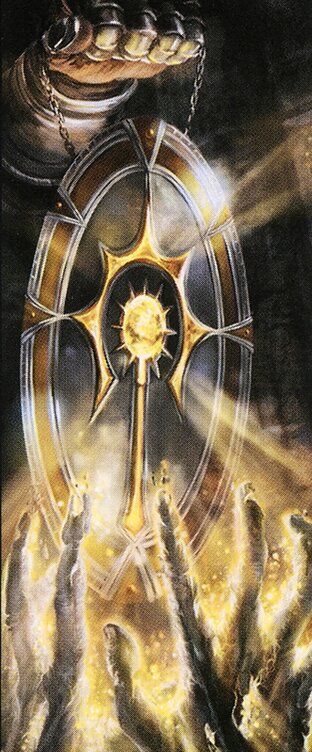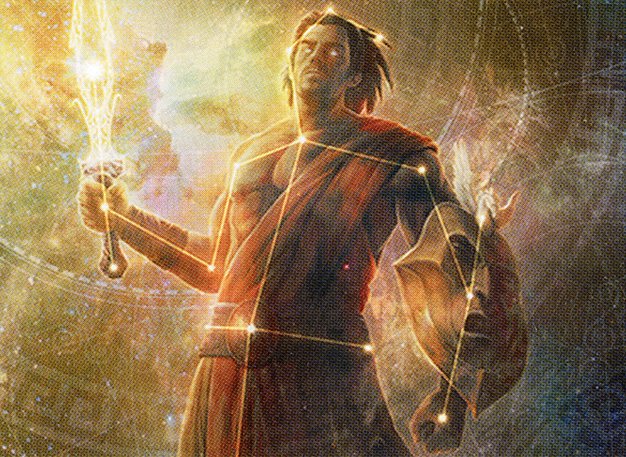 54 Cards
$88.04
13 Cards
$36.27
For the most part, this deck will have more wins with the fair game than the infinite-combo, but enough of these cards are playable on their own that being able to win out of nowhere makes it powerful enough to compete in Pioneer. Of note, this deck can still combo-kill on turn four with a good enough curve.
For the differences between Jeskai Barricade and Aviary Mechanic, I ended up on Barricade as my preferred combo-piece. I favored the ability to protect my other creatures (including my combo-pieces) as well as the ability to make a massive board in the opponent's end-step in cases where a player doesn't have a Soul Sister effect or where infinite life isn't an effective win-condition. Aviary Mechanic might be better if a player had non-creature cards with which they were interested in bouncing – such as Legion's Landing – but that is a card I couldn't find a spot for.
Looking to the future, the best thing that would help this deck are some improvements in the combo-pieces. Oketra's Monument is very slow so if someone was able to get a one-mana alternative to Mechanic or Barricade that would help. Alternatively, getting a reprint like Whitemane Lion (which is able to bounce itself) would save an entire card from the combo.
Defiler of Vigor
Last but certainly not least is the Green member of this cycle. As far as the raw stats, this looked like the strongest, but finding cards that could combo with it proved to be somewhat tricky.
Greenbelt Rampager + Defiler of Vigor
Greenbelt Rampager seems like the best option in green to be a permanent that a player can recast many times. Unfortunately, the ability is not a "you may" so a player needs to be able to use up the energy that Rampager creates otherwise they won't be able to keep casting it. They also would need some way to off-set the life-loss.
Greenbelt Rampager + Defiler of Vigor + Longtusk Cub + Prosperous Innkeeper (x2)
This is technically a way to infinitely cast a Rampager, growing a board to an enormous size and swinging for lethal. I didn't feel that this was a viable game plan though, so if you would like to see the decklists here it is, but I am also going to discuss another take on the Green Defiler.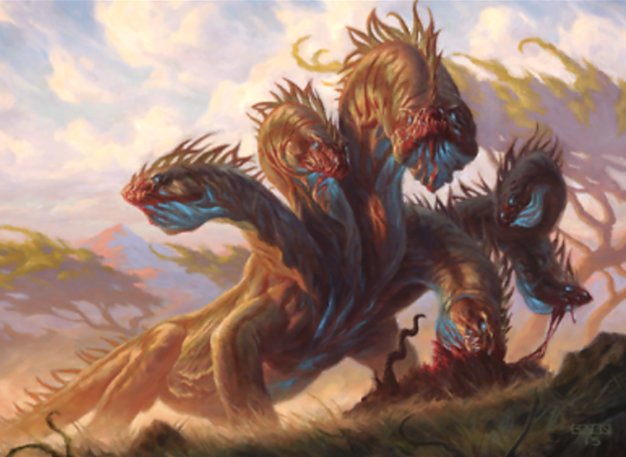 It's often said that "we shouldn't let perfect be the enemy of good." Here, "let's not let infinite be the enemy of game-winning!" What I was most excited for about this Defiler is the way that it slots into an old pet combo-deck of mine… one which I have had the shell for since before Pioneer even existed as a format! The interaction which got me the most excited is this one right here:
Defiler of Vigor + Growth-Chamber Guardian
These two just fit too well together, and the rest of the deck looks something like this: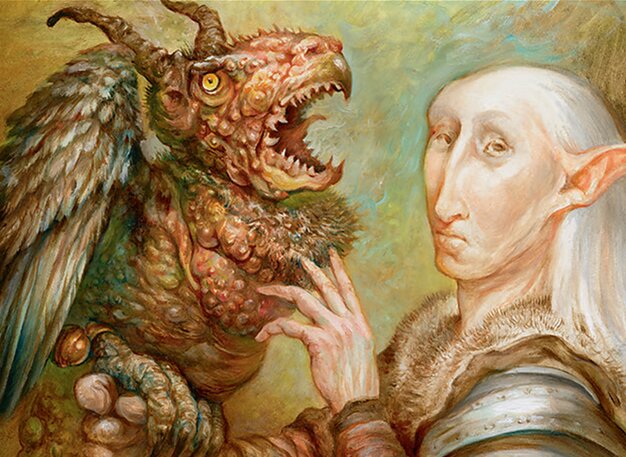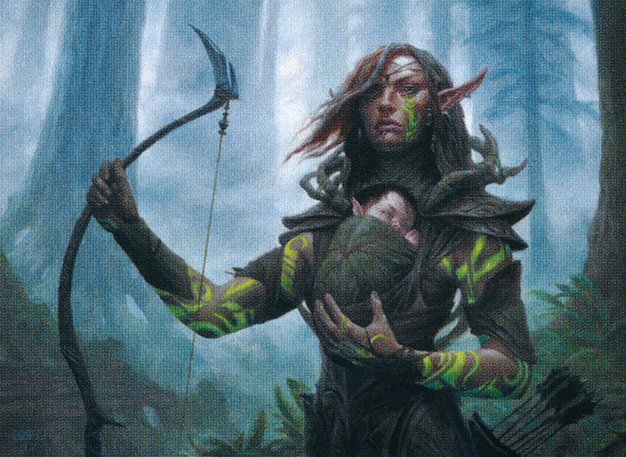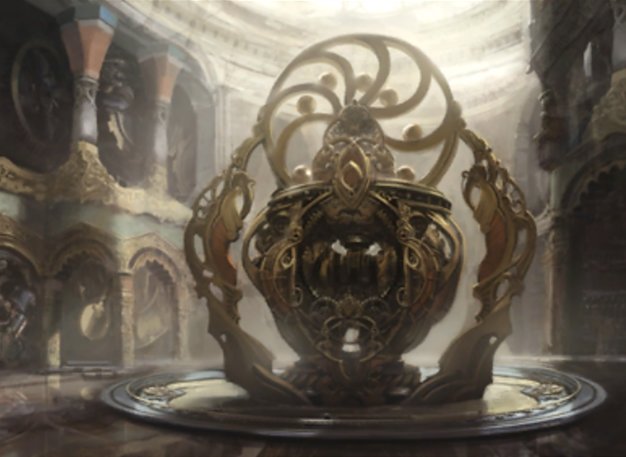 60 Cards
$253.88
15 Cards
$60.57
The idea is to quickly ramp out one or more combo-pieces and then go extremely wide (with the addition of the Defiler also allowing us to go extremely tall) while refilling a player's hand. This shell picked up some great new tools recently including Leaf-Crowned Visionary (which is a cheaper Beast Whisperer effect), Karplusan Forest, and Invigorating Hot Spring which is a big improvement over Rhythm of the Wilds.
With Paradox Engine in play it becomes very easy to combo off in a number of ways, and Defiler not only adds to the combo but provides crucial +1/+1 counters, creates a massive board state, and is simply a great beater on its own! Previously, the deck would sideboard in things like Elder Gargaroth for matchups where the combo wasn't good, but with Defiler a player can essentially do the same pre-board!
Looking towards the future for Green, I believe the true infinite version needs an alternative to Greenbelt Rampager or a better way to spend its mana… something that could spend energy to gain life, for example, would remove two or three pieces from the combo! For the elves version, I think I'm most interested in ways to fight against removal, or some main-deckable ways to slow down punishing top-decks like Greasefang.
Wrapping Up
So that covers how to go infinite with every single one of the new Phyrexian Defilers. If you have any combo ideas I didn't cover, if you have a favorite of these lists, or especially if you find success with one of these deck-lists – please make sure to reach out and let me know! Otherwise, I'll keep brewing up crazy ways to win in Pioneer!