Keep or Mull? December 2022
Brush up on your Pioneer mulligan game with IslandGoSAMe!
Pioneer is finally beginning to mature as a format. With the Regional Championships showcasing the best players from all around the world playing and testing for this format, it has shown us that Pioneer is not based around Mono-Green Devotion like we all thought for a time. In fact, it seems it is actually more based around Rakdos Midrange, and other decks attempting to adapt to it. We see Gruul Vehicles playing cards like Werewolf Packleader now (a cheap card advantage engine), and other Rakdos decks playing full playsets of Reckoner Bankbuster, because they are so strong in the mirror.

In today's article, we're going to focus on Rakdos Midrange — with every situation being about playing with or against the best deck in the format. When I refer to Rakdos Midrange, I will be talking about this list in particular. Thank you MTGO user fingers1991 for a great list.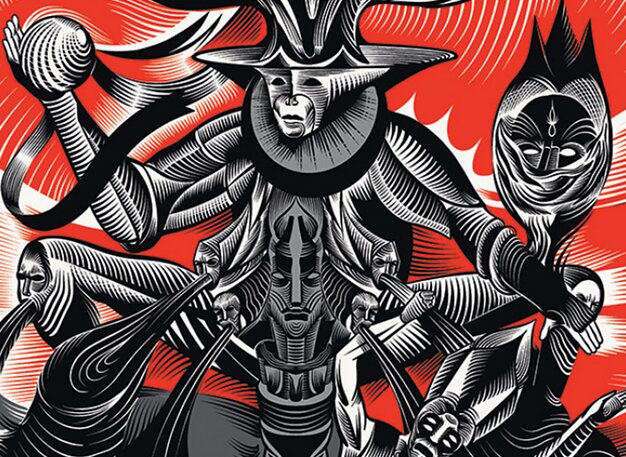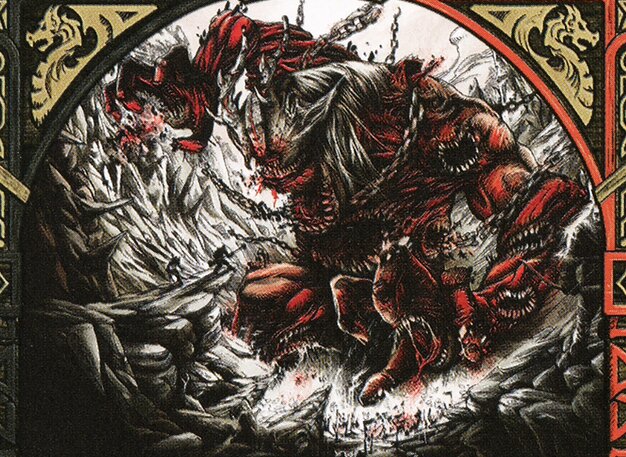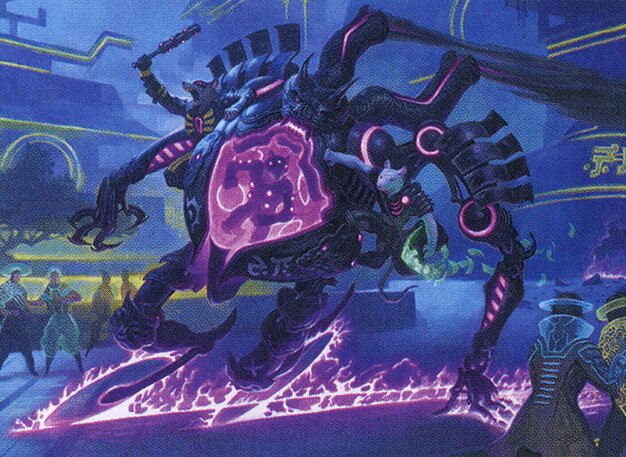 60 Cards
$750.52
15 Cards
$18.57
Situation #1:
You're playing Rakdos Midrange, and you're on the play against an unknown opponent. Your hand is the following:
Mulligan

While this hand does do a lot in the early turns to rip apart your opponent's hand, and it has a Castle Locthwain to refuel, it doesn't actually do anything from there. The Kroxas don't halt your opponent's gameplan the same way Thoughtseize does, so after turn one, your opponent is in complete control of how the game proceeds. We're going to need something more powerful to do on turn three or four than cast a Kroxa. So this just does not work.
Situation #2:
You're playing Izzet Creativity, and you're on the draw versus Rakdos Midrange in game one. Your hand is the following:

Keep

This hand is deceptive in a few different ways. You can't plan on using the Otawara as a bounce/removal spell here, as it's your only untapped blue source before turn three, so you're going to want to play that on turn one to cast the Secrets of the Key. This hand also has a Xenagos, which doesn't do anything, and versus Rakdos, is actively bad to have here. Without a way to put it to the bottom (using Valakut Awakening or Fire Prophecy), it will eventually get Thoughtseized, and your Creativities will all become much worse. With Misery's Shadow now a big part of Rakdos, the death trigger from Worldspine Wurm won't happen as often, so you really need this combo-kill to work.

However, this hand still has two great cards in the matchup. Fable of the Mirror-Breaker is a great way to generate advantage, and Secrets of the Key will end up drawing three whole cards over the course of the game. Despite having a Xenagos in this hand, the card advantage this hand can provide could allow us to run away with this game, as well as potentially dig us to one of the cards we need to put Xenagos to the bottom of the deck.
Situation #3:
You're playing Mono-Green Devotion, and you're on the play versus Rakdos Midrange in game three. Your hand is the following:

Mulligan

While I expected most people to immediately mulligan this hand, a large percentage of the people I initially polled were inclined to keep this hand. Maybe the rhetoric of "Forest + Elf = Keep" has been too ingrained into people's minds. When playing Devotion, you usually want to try to keep hands that have different methods of pressing your mana advantage instead of Elves. Unless you have a lot of them, or you can immediately follow it up with a Wolfwillow Haven or Kiora, these creatures are usually going to die immediately, whether it be to a Fatal Push, Stomp, or Power Word: Kill. Relying on a single Elf to live in order to execute your game plan is not a great idea. Skysovereign is a great card in this matchup, and Cavalier of Thorns is a very difficult card for your opponent to deal with effectively without a Misery's Shadow, but these threats are way too expensive if we are counting on a single Elf to get us there.
Situation #4:
You're playing Rakdos Midrange, and you're on the draw versus Rakdos Midrange in game three. Your hand is the following:
Mulligan

While this would be a great hand against any normal creature deck, and this hand has the possibility to line up great versus your opponent, this is not what the mirror match is all about. If the opponent plays a Reckoner Bankbuster or Fable of the Mirror-Breaker, this game begins to completely fall apart. The advantage that these two cards bring in the mirror is absurd, and our hand has no meaningful way to interact with them, no clock to close the game before they begin to matter, and no card advantage of our own. There are a lot of common board developments that will arise where this hand becomes laughable, and due to that, a hand this like is much to risky to keep.
Situation #5:
You're on the play with Mono-White Humans, and you're in game two versus Rakdos Midrange. Your hand is the following:

Thalia, Guardian of Thraben, Wedding Announcement, Skyclave Apparition, Luminarch Aspirant, Plains, Plains, Mutavault
Keep

This hand is very good. There are some fundamental issues with this hand, however, such as how we don't have a one-drop, or playing the card we really want to play on turn two, Thalia, means we can't play Wedding Announcement on turn three. Despite these things, this hand is still a keep every single time. Wedding Announcement and Skyclave Apparition are the best three drops in this matchup, and we have good mana to cast our spells. We're not going to be that aggressive, but Luminarch Aspirant into Wedding Announcement is going to be pretty hard for our opponent to effectively deal with. This curve will still be very powerful, so I think it's very reasonable to keep this in this matchup.
Wrapping Up!
Although it is abundantly clear that Rakdos Midrange is the best deck in this format, that does not mean that it is oppressive. It has a 53% win rate deck according to the data from Regional Championships, and at its core, it's just a midrange deck. It loses to Lotus Field Combo, it can struggle with Mono-Green Devotion when they don't respect the matchup, and it has close to even matchups all around the board. This means that with tight play-skill, you can beat this deck, even as the game goes long. The first and most important step is to ensure that you don't choose to end the game on the first turn by keeping a bad hand, or mulliganing a reasonable one. I say it in almost every article, but mulliganing is the most important, and most difficult, skill to learn in Magic. Keep practicing, and until next time, have a good one!