LATP! An exploration of: Hardened Scales
Bradcifer explorers what could be possible with Hardened Scales - a seemingly forgotten Pioneer archetype.
Hardened Scales has a long history in the Pioneer format, and +1/+1 counters is a beloved archetype across many Magic formats – even grizzled players can be ready to throw down counters on their squad at a moment's notice!
Unfortunately, ever since Walking Ballista's demise back on August 3rd of 2020, Scales has gone from a decent deck in Pioneer (with a small percentage representation in the meta) to an extremely fringe deck, popping up only in occasional 5-0 dumps and nothing more! It's always difficult for an archetype to recover after losing its best card, especially when your deck wasn't the reason that got it banned in the first place. After the release of Brothers' War, however, I've noticed a handful of cards that could revitalize the deck and bring it back from the dead. The best thing about Scales is that there are so many ways to build the deck thanks to the sheer number of cards within the +1/+1 counter archetype; however, this is exactly why I think the deck has fallen by the wayside after these past two years. When a deck has so many potential ways to be built, and doesn't have any recent results to build off of, it is hard to convince people to put time into tuning it when there are existing strong decks that you could be playing instead! For most people, especially when you have an established meta, it's better to take the top decks and curate those rather than potentially wasting time on a new deck. But not for us True Pioneers who delve into every deep corner of the format! My hope with this article is that it will spark enough interest in the strategy where it could see a resurgence, because I really think this archetype is criminally underexplored.
Artifact Scales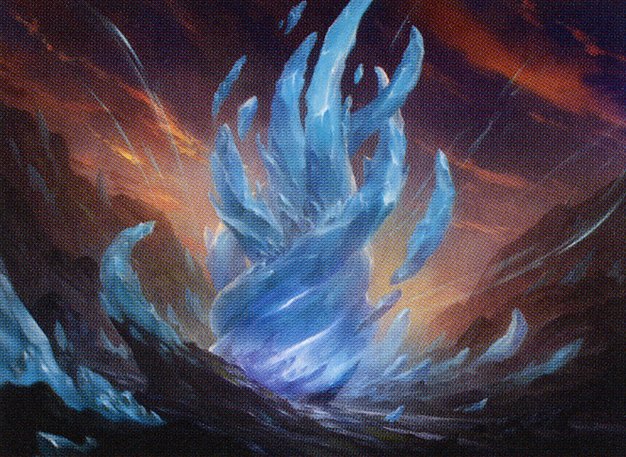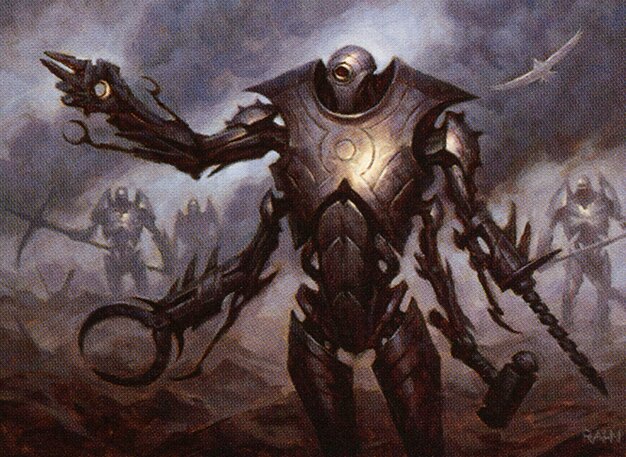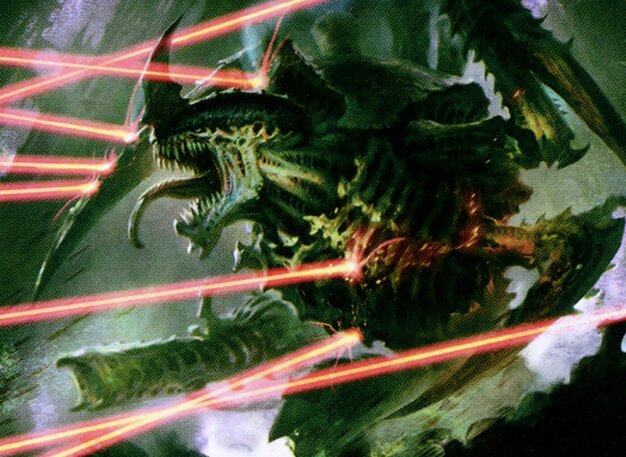 60 Cards
$242.82
15 Cards
$62.35
What better way to start than with the new cards? New Brothers' War cards like Yotian Dissident, Simian Simulacrum, Clay Champion, and Recommission all give us a reason to forgo the traditional scales lists and aim for an artifact-centric version instead. Cards like Patchwork Automaton act as a growing threat that can get out of hand quickly as we flood the board with artifacts, and because it has Ward it is safer for us to go all-in on it. Clay Champion is a card that can either be played on curve on turn four, or you can dump in extra mana for a splashier play in the late game. The ability to spread out what color mana we use for it offers great flexibility depending on the boardstate.
Teething Wurmlet is a very interesting new card, as it gives us an additional turn one play for when we don't have Scales, but can very easily be granted deathtouch as we grow it a bit each turn. Similarly it's a card that makes our opponent's life difficult as they choose between what cards they need to prioritize to destroy. Admittedly, this card could be too cute and perhaps it's better to go with either Experiment One, Pelt Collector, or a card that I'm genuinely interested in trying out; Iron Apprentice. Finally, perhaps my favorite addition from BRO is Recommission. This card allows us to get back almost all of our threats, taxing our opponent's removal on our most important "must remove" cards like Steel Overseer. Coming in with an additional +1/+1 counter is just gravy on top of it all. Our mana base is pretty straightforward but I wanted to point out the fun interaction of Treasure Vault. Not only does it proc Yotian on entry, but being able to make a bunch of treasures that each individually wil proc him as well is a sweet interaction. Some cards that I would also play around with are Michigo's Reign of Truth, Esikas Chariot (in the main), Dromokas Command (for a flexible card that also helps out our gameplan), and Stonecoil Serpent to act as the premiere curve-out card.
Traditional Beatdown
Traditional Beatdown
Pioneer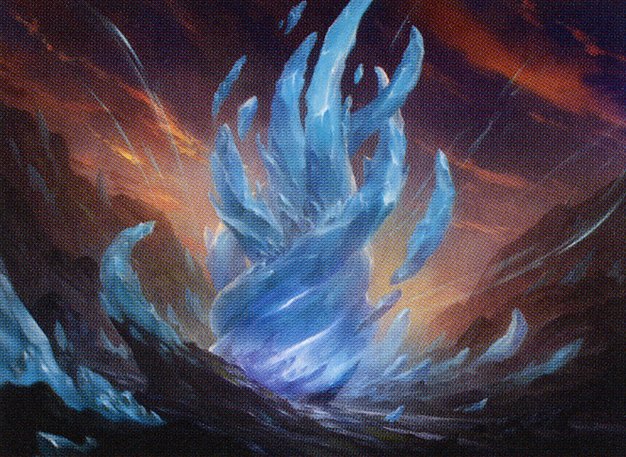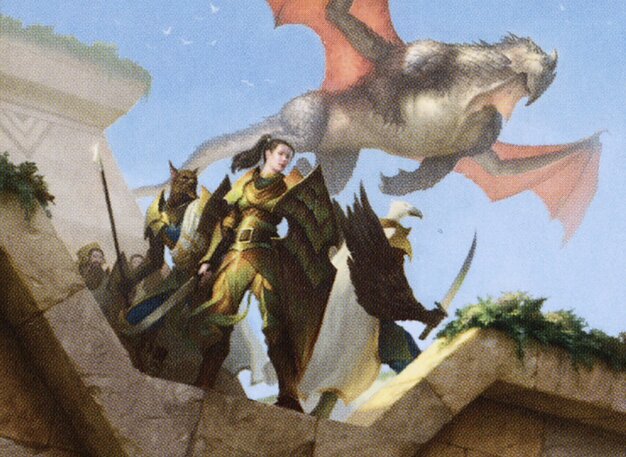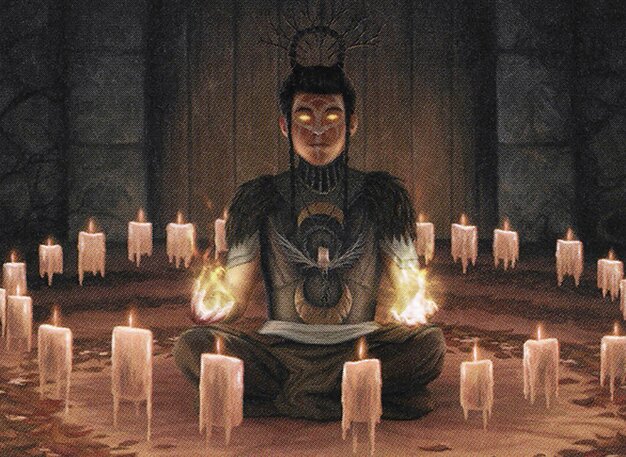 60 Cards
$248.48
15 Cards
$24.35
For this version we're taking a step back towards the traditional strategy of scales. Play a bunch of creatures that can get pumped up and try to beatdown the opponent. Since we're playing so many creatures, an interesting card is Quirion Beastcaller to grow out of control alongside our plethora of one drops. Unlike the artifact version, this one isn't trying to be very synergistic beyond the curve and counter synergies, it just plays good cards that can beat face on a moment's notice. This is exemplified by the addition of four Lair of the Hydra to give backup to our creatures should there be sweepers on the other side of the table. While it's not synergistic in our strategy, we also include Skyclave Apparition as a great way to clear out blockers and continue pushing through. This is a version I still think Recomission is sweet in, but felt that Dromokas Command works a bit better for this more aggressive version. Other additions that could be included are Scavenging Ooze, Venerated Loxodon, or even Serra Paragon to act as a way to recur our threats.
Lost in The Sauce?
Lost in The Sauce?
Pioneer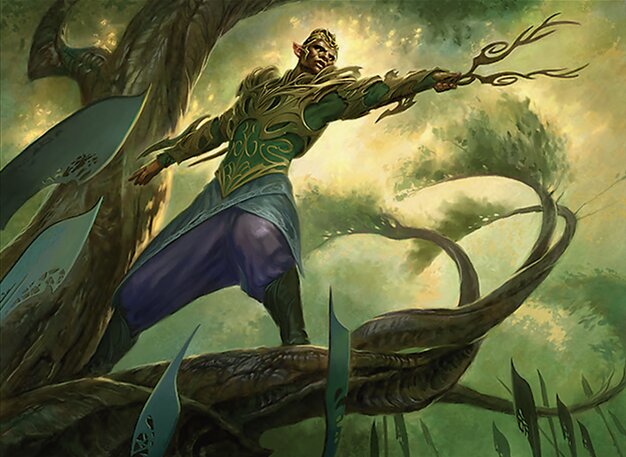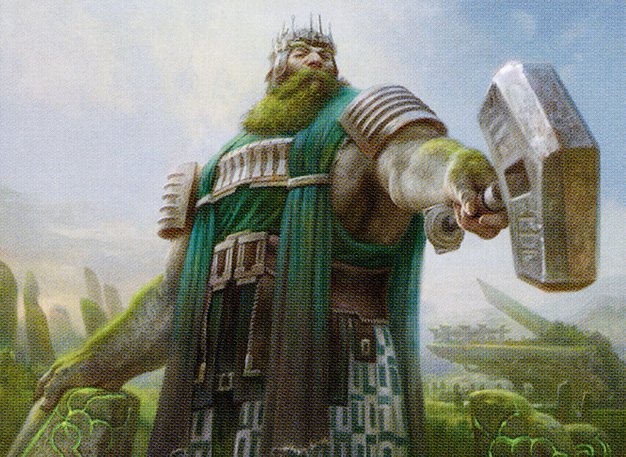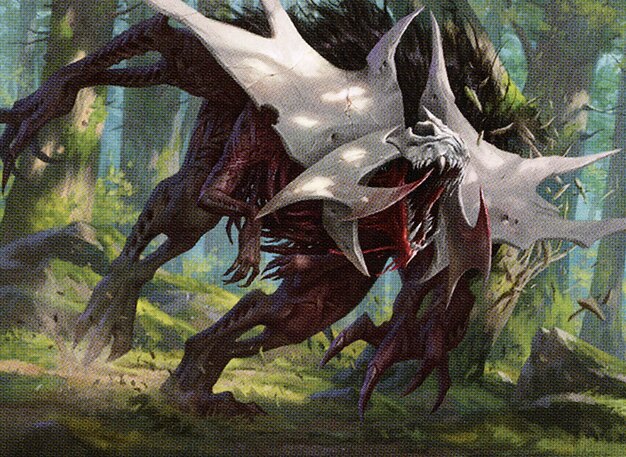 60 Cards
$489.02
15 Cards
$183.35
Now this is a completely different take on Scales, one that looks to take advantage of the power of Fight Rigging which puts counters on creatures and just generates value by cheating big cards into play. Since we want to be aggressive and get Rigging going early, we make this an eight elf deck for good measure. Our supporting cards are Yorvo, Lord of Garenbrig and Rishkar, Peema Renegade that both can generate value in their own right, as well as our Planeswalkers Nissa and Vivian to make our board wider and pump up our elves after they stop being relevant.
The question to ask is: just what are the best big cards to cheat into play? Here we go with the counter synergies of Vorinclex and Verdurous Gearhulk, both of which are giant threats on their own but also spread the counters to the rest of the creatures as well. Turntimber Symbiosis is always a great addition in this kind of deck as a way to find threats when we run out of steam, is a great hit off of Fight Rigging itself, and in this deck even provides +1/+1 counters! Finally, we have Nykthos in our mana base to make use of all of those green pips we've added to the board. Now is this version of the deck a bit too glass cannon-like to be truly competitive? Or is this really the best version of scales we can be playing?
Wrap-up
The hope here today was like I said, to bring the idea of scales back to the forefront for players to hopefully find inspiration to take a deeper look at the archetype! It's a great shell of cards no matter which way you lean in strategy, it's just a matter of finding those right numbers to determine which is the best. So if you have a version of the decks above that you find to be twea