Magic, But Cheaper: Bushwacker on a Budget
ServoToken breaks down an even more budget-friendly version of Atarka Red - which might just be the best budget-adjacent deck in the format as it is.
The Red Deck That Could
When the format gets out of hand; when midrange and combo decks are on a rampage, and when it feels like all hope is lost, sometimes it's just the correct move to get low and go under people. Throughout Magic's history, there have been examples of the "Little Red Deck That Could" coming out of nowhere and taking over a format. Much like Dre, people tend to forget Red, and this is generally considered a bad plan, because – also like Dre – Red will come up and smack you in the mouth.
Let's dive into one of Pioneer's newer competitive all-stars, Atarka Red.
Budget Atarka Red
Pioneer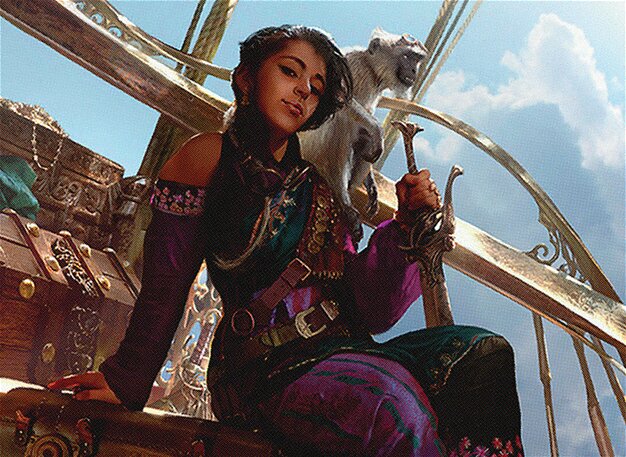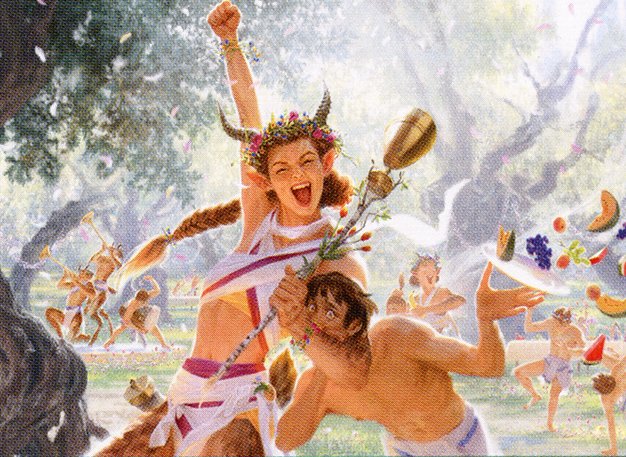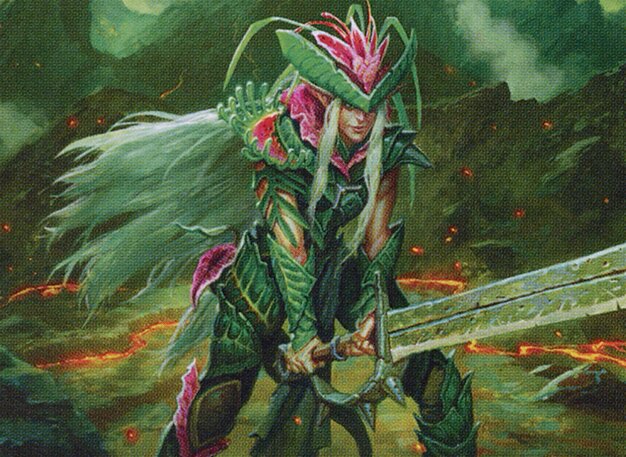 60 Cards
$92.18
15 Cards
$20.17
The Deck
Atarka Red, Gruul Bushwhacker, Red-Deck-Wins or Green Red Sligh – any name you put to it – this deck has one objective in mind: it wants to come out of the gate as quickly as possible with small red creatures and end the game before it gets the chance to begin.
Unlike other red decks like Burn or Prowess that are more spell-oriented, Sligh-style decks like Atarka Red put a large focus on one and two-drop creatures as recursive sources of damage to get the job done. This specific version alludes to a strategy that was very popular in Modern for a couple of years, taking advantage of Burning-Tree Emissary into Reckless Bushwhacker as its primary finishing blow. Burning-Tree is certainly the focal point of the deck, with its ability to chain into subsequent creatures often being the difference between racing and overwhelming an opponent. The deck then extends slightly further than other Red-Deck-Wins decks with a small burn spell suite to help keep up in those interactive matchups.
Moving up the Curve
One of the signature factors in small red decks like this is the fact that most of the creatures are, to some degree, interchangeable and function very similarly. Monastery Swiftspear and Dominarian newcomer Phoenix Chick provide the initial beatdown, coming in as hasty threats on turn one that also keep pace as the game progresses.
Firedrinker Satyr provides a small synergy when played in tandem with Gallia of the Endless Dance, as well as providing an out to mana flooding. Gallia carries a fair bit of weight in this budgeted version as well, between her ability to keep a hand stocked with fresh cards as well as her extremely convenient mana cost allowing for perfect use of Burning-Tree mana.
Kari Zev, likewise, loves to be cast off of her Burning-Tree buddy while also bringing a buddy of her own in Ragavan. Splitting up damage between two bodies as she does enables a bit of additional synergy from the likes of Atarka's Command, on top of making blocking much more of a headache for the opponent.
Yavimaya Iconoclast – another Dominarian fresh face – fills the role of a big beater here, attacking for four on its own when things may come down to a topdeck war.
Capping it all off, of course, is the deck's namesake in Reckless Bushwhacker, who rewards a dedication to one-mana creatures as well as generally proving a large amount of burst damage. You'll notice that a majority of these cards come with Haste, which is a pretty key ability when it comes to going under larger decks like Rakdos and Azorius Control, as they aren't nearly as susceptible to removal spells as summoning sick creatures tend to be. This singular factor is where the deck gets a majority of its power from against today's format.
Burning Through the Finish
The deck also packs a small suite of non-creature spells, which aside from interacting favorably with Swiftspear give the deck enough reach to cross a finish line even through an unending slog of removal and interaction.
Kumano Faces Kakkazan tends to power up some of the other cards in the deck, such as Phoenix Chick which when equipped with a +1/+1 counter on turn two becomes a legitimate clock in its own right. Of course, flipping over into yet another two power haste creature is nothing to leave at home either.
Play with Fire can help finish off a large blocker or be pointed at the face, as is the option for most burn spells. One key thing I've found is that the threat of a Play with Fire is often much more impactful than the spell itself, as after they know that it's in the deck the opponent will tend to play around it, potentially offering up less-than-optimal blocks for fear of being blown out.
Atarka's Command is where the real sauce of the deck sits, however. Probably northwards of 80% of the time this spell reads "Deal three damage to the opponent, give your attacking creatures +1/+1", which, when cast on turn three after a Swiftspear, Burning-Tree, Kari Zev start could potentially lead to eight additional damage for just two mana. The command really rewards going wide, which is exactly what this deck wants to be doing. The other modes aren't particularly relevant, but the capacity to turn off Green Devotion's combo for two mana is nothing to sneeze at either.
How does it play?
Atarka Red is a legitimate contender in today's meta game. After many recent finishes from our own IslandGoSAMe as well as a few other key innovators, the deck has secured its place for the time being with a gruesome opening volley followed up by an unrelenting assault that many decks will struggle to answer cleanly. The deck feels very similar to some famous Sligh decks of the past, such as 2014 Standard's Boss Sligh or the original Sligh deck from the 90s, with its capacity to just n o t c a r e about what its opponent has going on.
It's is extremely consistent in its first few turns, regularly doing between seven and ten damage in the first two to three turns of the game. While it does have that same general weakness that other small Red decks carry, in that it will completely flutter out if the opponent is able to prevent the compounding damage somehow, the deck also has enough options to scrap out a victory even in these bleak looking games. Between Phoenix Chick's revival, Gallia's card draw, and the creature lands in the mana base, the deck has access to a couple of comeback enablers, which puts it ahead of other similar builds in terms of reach. This deck is definitely the embodiment of "I'm here for a good time; not a long one".
Upgrades
D00mwake Atarka Red
Pioneer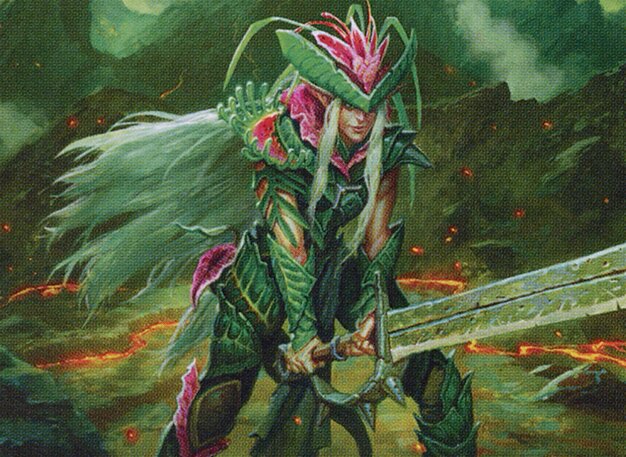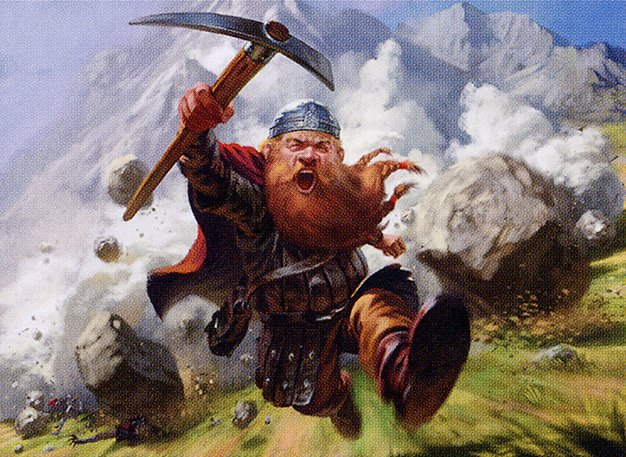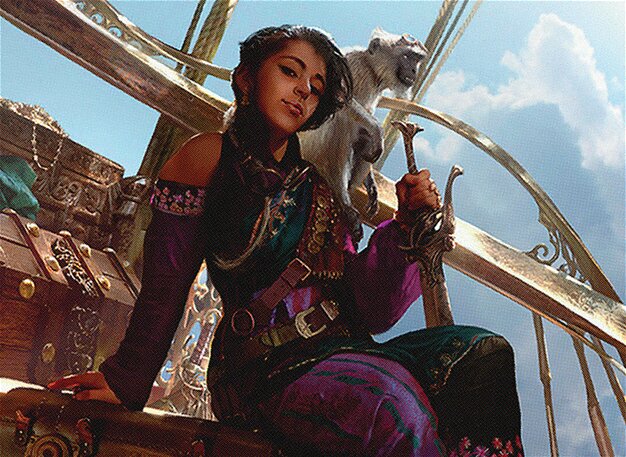 60 Cards
$170.3
15 Cards
$27.23
This deck is in the fortunate position to not need too much in terms of taking it to the next level. Legion Loyalist is one of the key pieces to the deck that makes a shocking amount of waves when played correctly, and its impact on the meta game in general is not to be understated. Aside from that, the deck benefits greatly from a higher density of creature lands and some expanded sideboard options, but there isn't a ton of space that needs filling to be honest. Most current iterations are running at about $200 right now, so Atarka Red may soon take Human's place as "The best budget deck in the format™".
Final Thoughts
That's all for this one! I know that a lot of the budget decks that we've covered recently have been Gruul-colored, from Bard Class to Boat to this one, but what can I say? Not Gruul? THEN DIE!
Until next time, stay safe, play smart, and thanks for reading!