Old Decks, New Tech: Re-Exploring Energy
Cris "Iglooboi" Smith breaks down one of the sweetest standard decks from the last few years and how the archetype may look in Pioneer today!
Howdy yall, welcome to the next edition of Old Decks, New Tech. This deck is one of the throwback decks I've been trying to make work for a long time. Through many variations I think I have found the variations I enjoy the most. This deck is of course the infamous 4-Color Energy deck. Back when Kaladesh was in Standard this was the best archetype to be playing. A mixture of Attune with Aetherfixing your mana, Rogue Refiner being a 3/2 for 3 that cantrips and adds Energy on top of one the best removal spells at the time in Harnessed Lightning. As seen here a Temur variation piloted by Will Jensen won World's. This is obviously a huge feat!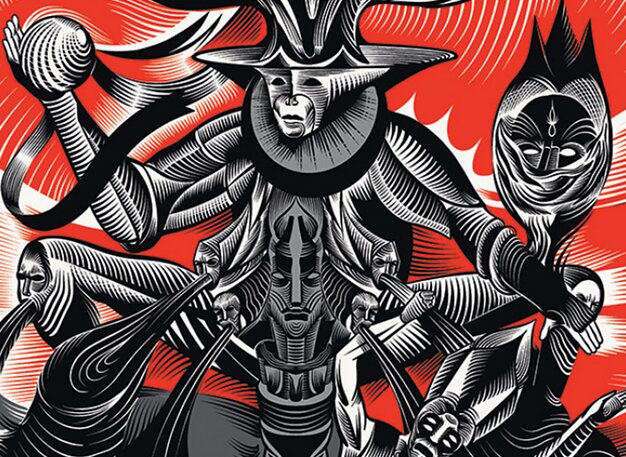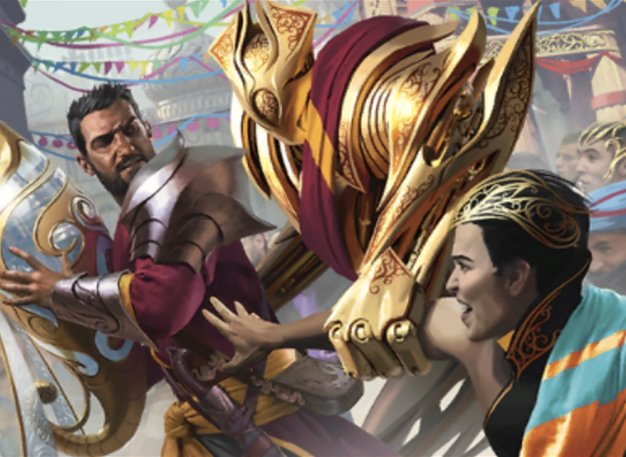 60 Cards
$119.82
15 Cards
$8.85
This list contains each of the 3 cards listed above, which provide the main functionality of the deck. Then we look deeper and see other powerful threats. Throughout the game we are building Energy to sink into Bristling Hydra, while also aiming to finish the game with the Standard powerhouse Glorybringer. At the same time, there were pilots playing a similar deck but splashing Black for other removal and The Scarab God, which is solid but not as consistent. Between the manabase being awkward and the curve becoming clunky it wasn't worth the splash. But the question that we're here for is, what is the best version of Energy today? That I cannot answer for sure, but I will give you some amazing options for where I have started and tested up till now.
There are 3 main versions that I have been messing around with. Which are Temur Marvel, Temur Energy Midrange, and 4C Collected Company Energy. With this being said I looked into other variations but the importance of having Harnessed Lightning – which kills threats anywhere from Llanowar Elves all the way to Sheoldred and Cavalier of Thorns – as well as the Energy filling that Attune with Aetherand Rogue Refiner give, is invaluable.
Starting off with the most powerful Energy archetype we have access to:
Temur Marvel!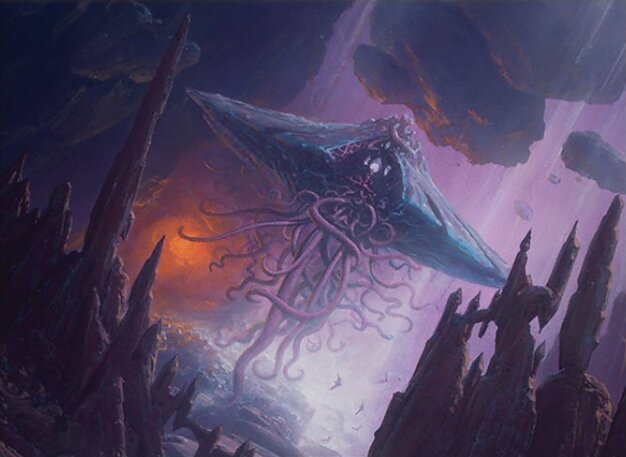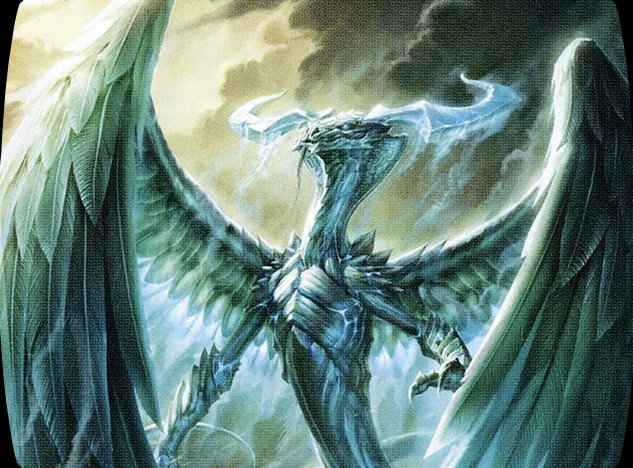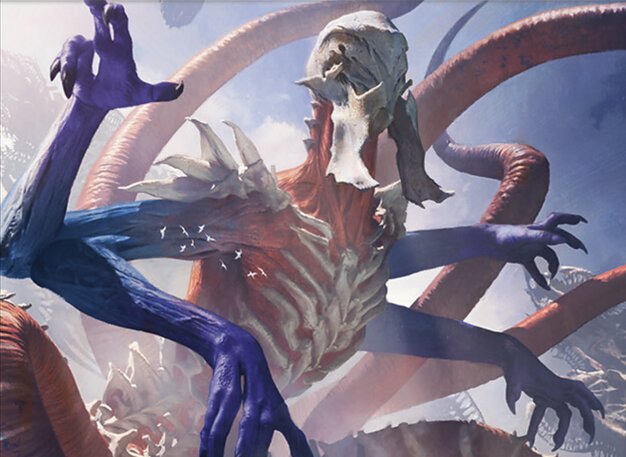 60 Cards
$580.04
15 Cards
$5.93
Temur Marvel is of course one of the strongest variations of Energy, and a deck that I truly believe is underplayed. Looking at the list I can agree it looks very inconsistent and not overly powerful. But the opportunities are amazing and the new additions to the deck creates additional interest. So what makes this version the standout most powerful option? To me it has to be the potential curve, from turn one Attune with Aether turn two Woodweaver's Puzzleknot, turn three Rogue Refiner, into turn four Aetherworks Marvel. You have enough energy to spin immediately and attempt to cast Ugin, the Spirit Dragon, Ulamog, the Ceaseless Hunger, or Emrakul, the Promised End, which all create a very quick end to a game. Obviously that curve isn't going to happen every game, which leads us to the new card. Fable of the Mirror-Breaker is obviously a busted card for many archetypes and like all the other decks it's very close to the same powerful card here. The ability to create a creature that ramps, then rummaging away bombs to dig for Marvel, lands, or additional Energy generation, and finally the copy ability to target Rogue Refiner and Whirler, rapidly increasing Energy and close things out in a more fair way. With this being said I don't think this is the variation that will have the most success in the current metagame purely for the fact that turn four on the draw is too slow for a combo deck. Especially with so many decks that play Karn the Great Creator as well as Thoughtseize, Marvel itself is under a lot of Duress in the current competitive climate. I think this variation is a good starting place but we have a lot of hate to push through before we see success at a larger scale for Marvel.
Next we have Temur Energy.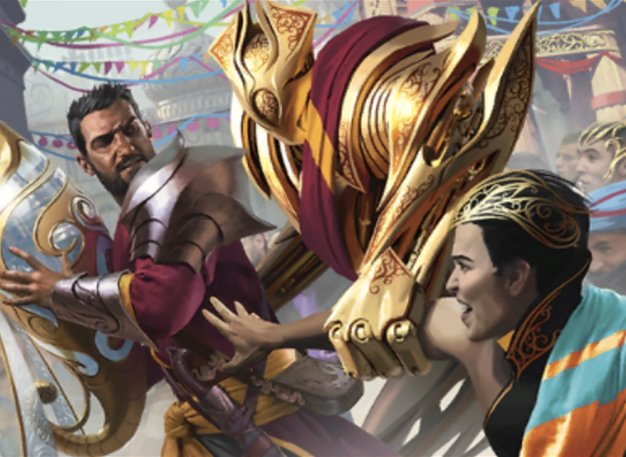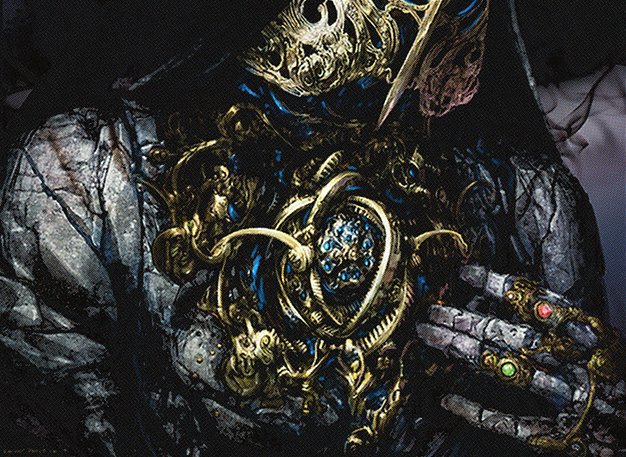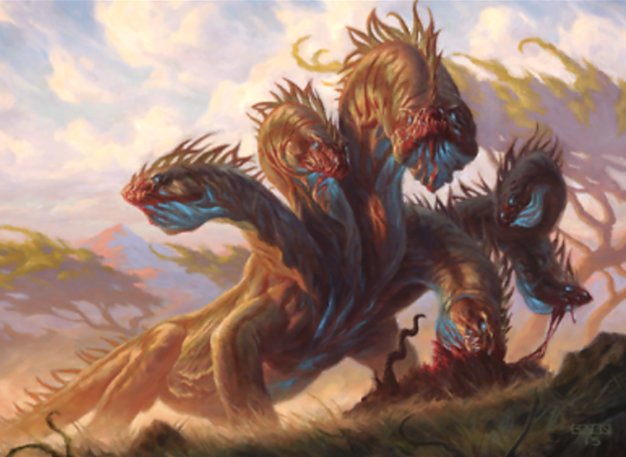 This list doesn't currently have a sideboard due to my fast turn over into the final decklist. I think Temur Energy is fun and powerful. With the synergies mentioned before and the amount of value accrued in a game I think there is a possibility for this deck to shine. My main reason for this list is the infinite combo. Decoction Module + Gonti's Aether Heart + Whirler Virtuoso would allow you to create infinite Thopters. Technically you can also have three Decoction Module but that is less likely as well. Anyways the combo to mass produce thopters creates a lasting threat that ends games immediately, especially when the deck has four Fables to dig and Rogue Refiner cantriping. The problem remains, that the list is slow and interaction for turn one Llanowar Elves is nonexistent for Blue Green, and one mana removal that is good for the strategy is light for red. This is one of the deck's biggest weaknesses. Being too slow for turn one Elf decks, having awkward development vs Thoughtseize decks and little pressure vs Combo decks makes it tough for the current Pioneer meta.
This all leads us to the final variation of energy for today, which is also my favorite.
4 Color Energy Company.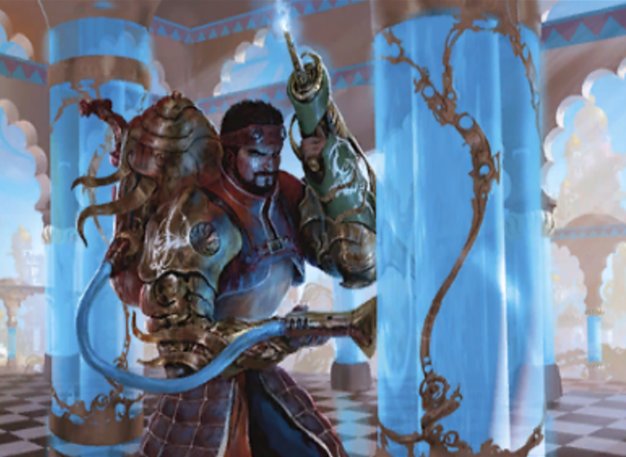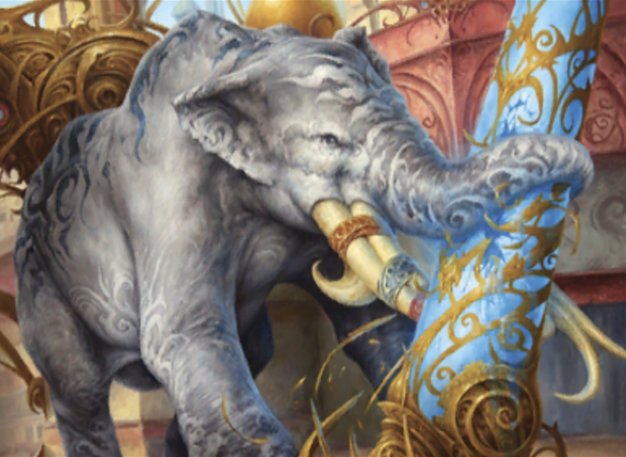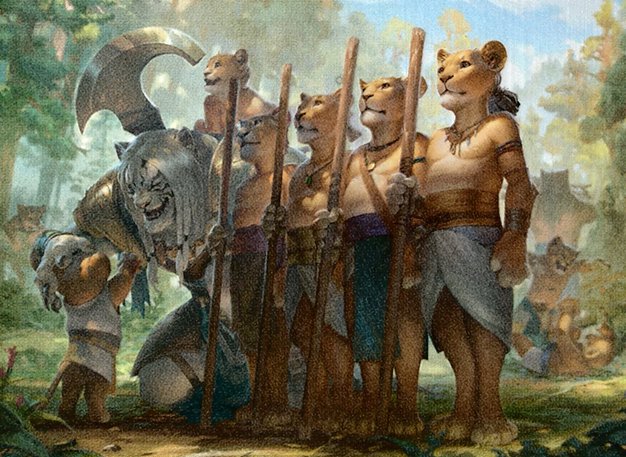 60 Cards
$217.5
Sideboard
15 Cards
$100.85
At first glance, this list might seem a bit strange, with so many niche and nearly unplayable cards. Trust me though, there's a good reason for everything here. To start with, we see the same basic shell as the other builds above, Attune, Refiner, Lightning, and Virtuoso. Refiner and Virtuoso being three-drops make them stand out as Company hits, which was initially quite appealing. The issue is we want four Attune with Aetherand four Harnessed Lightning, which can be awkward in our Collected company deck. If we don't add any other non-creature spells we can play 22 lands and 26 creatures which still gives us 82% to hit at least two creatures. But in order to make the Collected Company to be worth our time we had to have a greater number of Energy cards.
Breaking down the specific creatures, we start with Greenbelt Rampager, which I know I know, that card is bad. But in all reality a one mana 3 /4 is a great rate even if you have to pay two energy. Energy is not particularly difficult to acquire, especially if you hit the Rampager off Collected Company. Most of the creatures create energy on entering the battlefield. Then you have a body to block 3/3 creatures like Graveyard Trespasser, Bloodtithe Harvester, all of the Mono White Humans deck and more. Nextly we have Glint-Sleeve Siphoner, which is an amazing card advantage spell that steals the spotlight in grindy midrange battles like against Rakdos or in control games vs Azorius or Dimir. Of course the common argument of "they could have removal" is true, but it requires a removal spell early or it will start accruing value faster than the control player is ready for. Longtusk Cub is mainly there as an Energy sink / finisher to create a big threat and win the game. The next big card is Servant of the Conduit, which is a two -mana dork that allows us to curve into turn three Collected Company and apply pressure at a faster rate. Aethertorch Renegade is a weird inclusion, but ETB create four Energy is a great way to build it up fast. Its second ability isn't too bad either if the game grinds out long enough. All of these cards are synergistic with each other and especially powerful with Collected Company. The only questions left go back to the current metagame and how this deck interacts with it, is the extra color worth the time, and are we missing anything else?
Looking into the sideboard there are many logical, and straightforward cards. Fatal Push are coming in against the fast mana dork decks. Against these builds, we're looking to become a more interactive build that will eventually take over the game with our Energy sinks. Thoughtseize is for control, replacing Harnessed Lightning as we try to move as quickly as possible, jamming out threats and finishing them off before they can mess with our strategy. Trespasser is largely included as a graveyard interaction piece that can be found off of a Company. Included mainly so there's some answer to Phoenix, the Trespasser also proves a resilient threat in certain matchups. Nextly we have Tireless Tracker which is the classic midrange breaker and control value engine. Landfall makes a Clue which can churn through the deck, and an ever growing creature is impossible to pass up. Finally we have Bristling Hydra. This has been the unsure slot for a while and I think returning to the roots of the deck Hydra is a great addition as it is resilient to removal and grows very quickly. I think there's definitely updates to be made before it sees competitive play but this is a really fun FNM deck and I could see it picking up traction and trying to make a run for a competitive archetype once again.
Overall I think energy is still a powerful mechanic that can be revived. As you can see there are a few avenues to build it and push it to the next level. Just to reiterate, I think Temur Marvel is close to the power level it needs to be, but Devotion with its quick Karns shuts the deck down hard and fast, and there are just enough inconsistencies for it not to compete vs Thoughtseize decks. Then Temur Energy has a great shell but is mainly just weak to Llanowar Elf / Elvish Mystic going off too fast and not being able to stabilize. Lastly the 4C Collected Energy deck, my most optimistic build. It's a powerful deck with good engines and I believe a good foundation of a sideboard, unfortunately it's still a little slow vs Green but I think the resiliency and ability to turn the corner quick through Collected Company, as well as the reach of Aethertorch Renegade makes it worth taking a shot on it.
If you have any suggestions for future articles or a favorite Standard deck from yesteryear that you'd like to see take on the Pioneer format, please feel free to comment or message to be added to the list of potential ideas.