Reinforcements of The Army
Join Anthony Dolce returns as he updates his old Brew, UW Soldiers
A couple months ago now, I wrote about playing Azorious Soldiers in Explorer, with the idea being that I could play eight copies of Raise the Alarm(which was the namesake and the newly released Resolute Reinforcements at the time). With a new lord in Valiant Veteran and also a counterspell that makes a Soldier token in Protect the Negotiators, it felt like a fun concept.
Update: it was. The deck went 18-12 and beat up on Rakdos Midrange, the Explorer boogeyman at the time. I went into the release of Brother's War wishing for a new toy or two.
I couldn't have imagined what was about to happen.
Rather than a new toy, they gave me access to several missing pieces the deck had, including a nearly unconditional untapped Soldier-based dual land with upside, a Cryptbreaker that makes a token when it attacks, a one-drop that finds creatures, a well-statted flier that pumps the team, and a couple other things I'm not playing yet that I definitely could be. My excitement in building upon the deck only grew. In the words of our Publisher at PlayingPioneer, ServoToken:
THE CAVALRY
When I last left off, this was the list I was using.
Azorius Soldiers
Explorer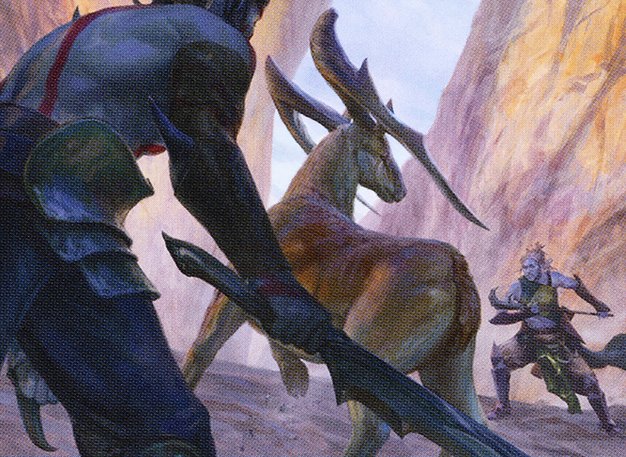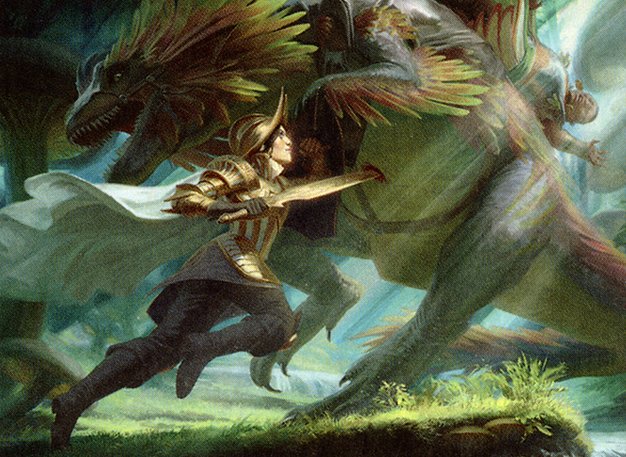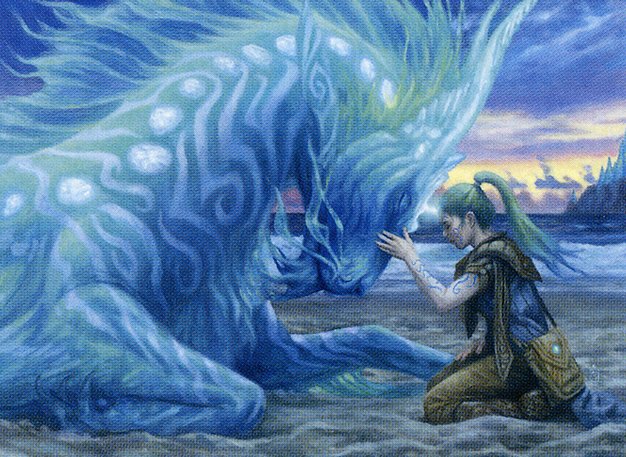 60 Cards
$136.24
15 Cards
$28.35
The bones of this list are still the same, but I want to have this here as a reference. One thing to note is that I played all thirty matches the first go round without the copy of Eiganjo, Seat of the Empire because I… well, I just forgot about it. That's a fail on my end.
Azorius Soldiers
Explorer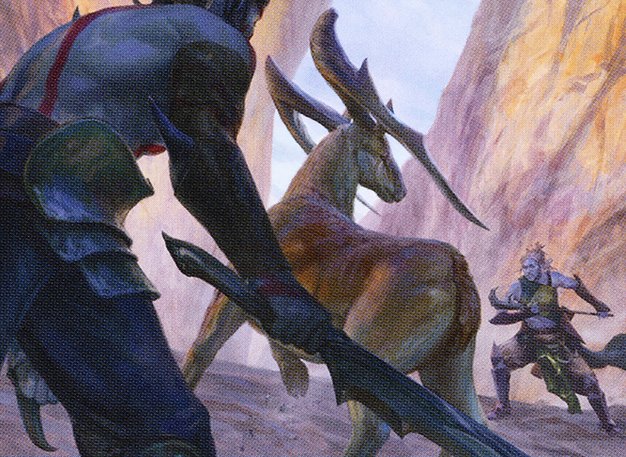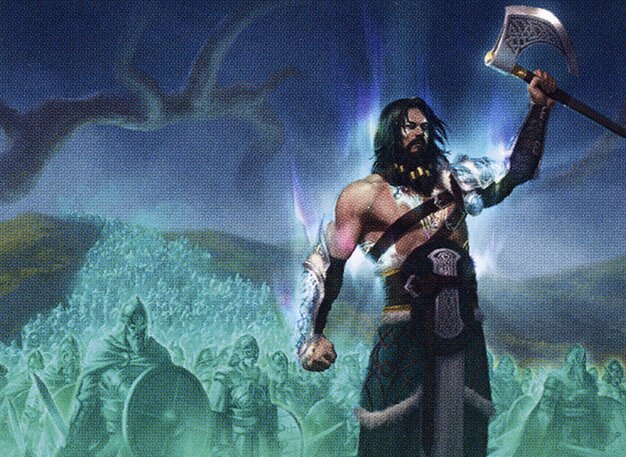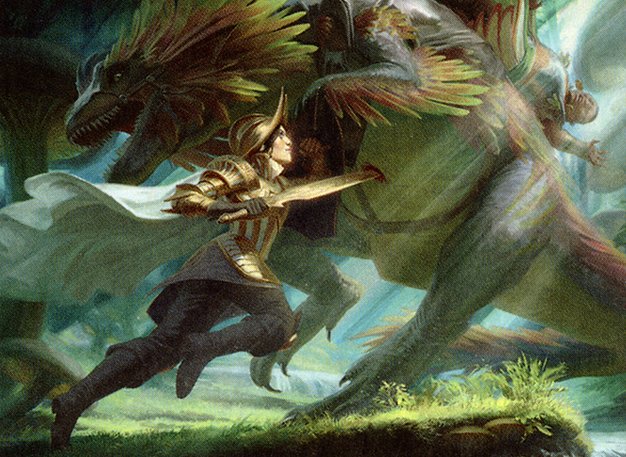 60 Cards
$136.88
15 Cards
$33.25
This is where the deck pretty much began for me after Brother's War. I played literally a couple matches with a different version but most of the deck was played with largely this list. Let's focus on the additions and subtractions from Dominaria United to Brother's War.
OUT: Lavabrink Venturer
Everyone I showed this list to hated this card. While I don't think it was nearly as bad as people would tell me, it was obviously a weak-link. Out it went.
IN: Skystrike Officer
Three-drops are admittedly very hard and very awkward to play in this deck, especially with it not having flash. After 30 matches, I can tell you that it is largely worth it. This card breaks board stalls, which will become a theme of all these card additions. It draws cards, it flies, it has a reasonable body, especially when it's pumped, and it makes tokens when it attacks. Quite literally every single one of these abilities were relevant to me at different points. I do often side out a copy or even two depending on the matchup but largely I think this juice is worth the squeeze.
OUT: Skymarcher Aspirant
Another somewhat underwhelming card… the flying was never really worth it. While Skymarcher was fine, I was pretty eager to cut it, and it would have been cut if Explorer had either Dryad MIlitant or Kytheon already. The fact that it has neither made me run with this. It was often the worst card in the deck.
IN: Recruitment Officer
Recruitment Officer on the other hand is an incredible card. It pressures and it helps the game plan of doing stuff at instant speed. I used the activated ability quite often, and, depending on game state, I would often wait to deploy this until turn five, so I could guarantee an activation of it if I wanted to. Conversely, I loved playing it on turn one and beating in with it. I knew this card was excellent coming out of spoiler season and it has proved to be.
OUT: Of One Mind
This was a hard cut, but at the end of the day, it's another card that felt obsoleted by Skystrike Officer and to a lesser extent Recruitment Officer. There have been times where I missed it and playing a copy still may even be right but in the interest of testing out new cards, it didn't make the cut.
Who cares about these anymore. They're dead to me.
IN: Fortified Beachhead
This is certainly the best upgrade the deck received. It really struggled with mana in the first iteration and getting what is basically a Tundra with upside has been a huge boon. I have activated the ability for lethal several times, and it also helps immensely in smoothing out your first few turns. This was an easy four of. If I could make every single land in the deck copies of Fortified Beachhead, I would.
IN: Harbin, Vanguard Aviator
While Beachhead is certainly the best upgrade, Harbin is by far the most explosive. In the earlier iteration of the deck, I said I'd want Brave the Elements. With Harbin, I no longer think that is true. This is the ultimate breaker of board stalls, against pretty much any deck, as slamming it on any board with five other soldiers pretty much ends the game. Harbin is the ultimate Soldier, completely turning the tide of pretty much any battle he comes down in. Play him early and he's a 3/2 flier that kills your opponent. Late-game and he's literally game-ending, often on the spot. I originally was going to try out two copies, but it did not take long at all to realize I wanted three. I cannot say enough positive things about Harbin. The most explosive turns and games come because of him.
I'm also going to address a handful of cards this list doesn't play.
MYREL, SHIELD OF ARGIVE
Quite simply, she's too expensive. I have no interest in playing a main deck four-drop in this list and I also don't think her first line of text is all that relevant to me. I did actually lose to an opposing Myrel in one list, but she's not one I'm interested in playing.
SIEGE VETERAN
I did consider Siege Veteran however, as insurance to a sweeper, though at the end of the day, I felt like my payoffs were too token heavy for his second line of text to be all that relevant. A three-mana 2/2 is also tough to play into a format dominated by Stomp. I could be talked into playing it but I never felt like I missed it, and of the three drops, I think Skystrike Officer is just better.
THALIA'S LIEUTENANT
This is the question I have to answer the most. "Why isn't Thalia's Lieutenant in the deck?" I stand by that I think it's 100 percent a trap card here. I do play a lot of humans, and the count increased with the release of Brother's War. But the most important part of this is that it does not buff the tokens made by Raise the Alarm, Protect the Negotiators, Skystrike Officer, or the token from Resolute Reinforcements. It also misses Valiant Veteran and Adanto Vanguard, but the tokens are the most important thing. They need the most help in order to be good, and the shell is built to help them out. Thalia's Lieutenant doing nothing for them is a colossal deal-breaker for me. I didn't just forget about the card, I just do not think this is an appropriate home for it and I will stick to those guns.
FINAL LIST AND RESULTS
So after all my testing, this is the list I ended up on.
Azorius Soldiers
Explorer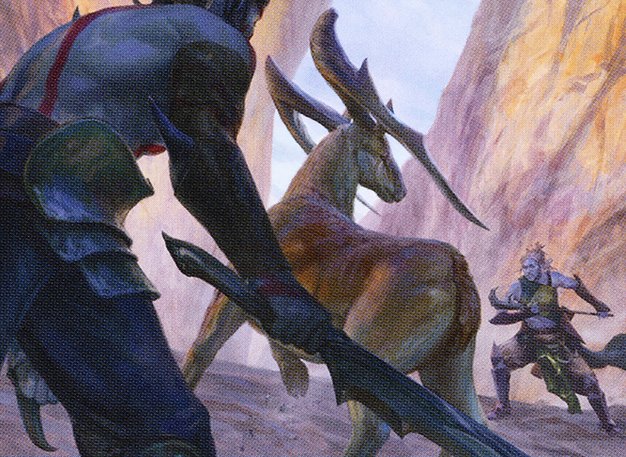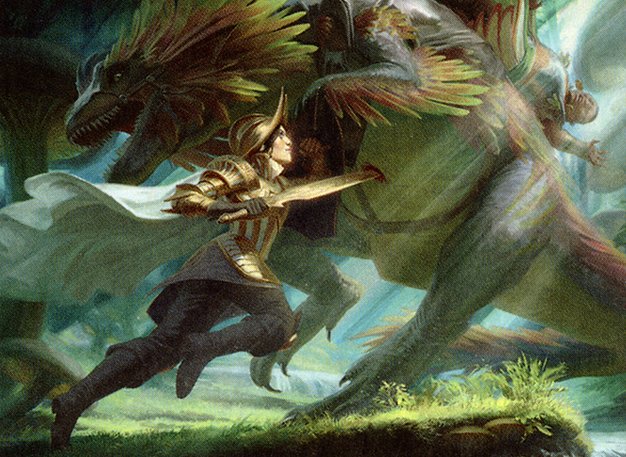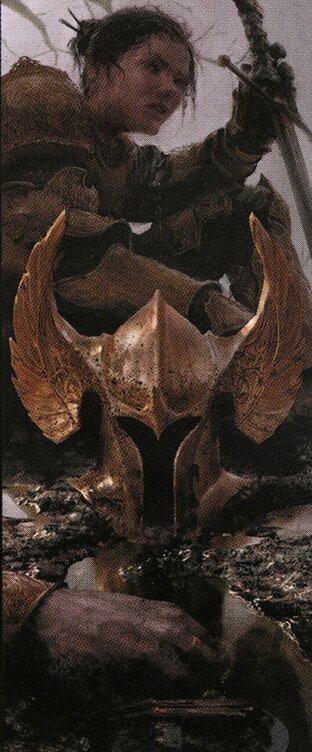 60 Cards
$137.48
15 Cards
$35.75
As you can see, there are a few extra minor changes, including Destroy Evil coming into the sideboard to help act as removal, and swapping Rally the Ranks out for Paladin Class was just an experiment I was trying. I didn't get enough games in with Class to say one way or another if it's better, but it was definitely fine.
So let's talk about the record. After 30 matches in Gold and Platinum, the deck's overall record was… 17-13.
Comparing this list to my first version, the new deck's record was worse, by a game. I went from 18-12 to 17-13.
The tricky part is that I think the difference in record this time around will show that the deck actually improved. In my first go round, I went 8-2 against Rakdos and 10-10 against the rest of the Explorer field. This time around? I only faced Rakdos three times, to a 1-2 record. Meaning that the deck's best matchup (it is still the best matchup for sure) didn't pan out that way, and so the deck went 16-11 against the rest of the field. To me, that's quite encouraging. Dropping two-out-of-three to Rakdos is some bad variance that was bound to happen, but greatly improving against the rest of the meta is my biggest takeaway here — and it really was a diverse sample size. I played against Greasefang twice (and won both), I played against things like Jund Midrange, GruulBoat, Azorious Control, Izzet Control, Dimir Control, Boros Heroic, Selesnya Counters, Orzhov Midrange, Temur, Jeskai, Mono-Black Aggro, and a whole slew of other stuff. I didn't play any one deck more than three times this go round. It was a very diverse sample size.
I will quickly note, however, that the deck does have a new bad matchup to pair with Rakdos Sacrifice. Izzet Iconoclast/Pyromancer is very difficult and the only way to win is resolving a Harbin and hoping for the best. I faced it once and it destroyed me. It might even be worse than Rakdos Sacrifice.
One last note on Rakdos Midrange, is that while I think the matches did feature some bad variance, I also want to note that Rakdos players have started playing Hidetsugu Consumes All in the sideboard and that is a very difficult card to beat upon resolution. It's the new Kalitas for that deck. Its the only card that actually can beat you, and it's the single card most responsible for losing both of my matches.
ELEPHANT IN THE ROOM
With every deck I play, there is an elephant in the room. In this case, the elephant is that I think I'm trying this in the wrong format. Azorious Soldiers has proved to be one of the top decks in Standard this season, and effectively plays my exact same shell here. The reason I'm not doing that is simple, however: I don't have all eight Raise the Alarmsin Standard. I only have four. Why would I play four when I'm used to playing eight?
CONCLUSION
I will continue to say that this is one of the most fun decks I have ever played. While it is incredibly awkward a lot of the time, it has a lot of interesting lines to take, decision points, and it really is surprisingly effective most of the time. You never really get blown out of the water playing this deck, and most of the games are incredibly close.
There are many points to improve on with the list I'm sure and like any good general, I will hope to improve the strength, resourcefulness, and tact of my army over time.
Oh and as a treat, despite the 1-2 finish against Rakdos, here is a glimpse as to how the matchup normally goes.