Sifting the Remains
Anthony covers his remaining few cards to brew around from The Brothers' War before phyrexia drops.
When The Brothers' War released, there were many new cards I was interested in playing, and i've since played many of them. I've had fun updating my old Soldiers deck and somehow had even more with the GW Artifacts deck I wrote about last time. But as the Brothers' War fades into Phyrexia: All Will Be One, there are a load more cards left that I haven't yet gotten my chance to try..
So, I've decided to change that.
I built three different decks – each of which I played five matches with – all using at least one new card I was interested in trying out, though most of them used several. The results were… Unfavorable. For decks that I just whipped up on the spot, I wasn't expecting much results-wise. My interest was more in line with seeing how the new cards play. So while I'll share the results I ended up with, it's not really the point of what I'm trying to convey today. I just didn't want the rest of the Brother's War season to go by without some playtesting of these sweet cards!.
AZORIUS ARTIFACT CONTROL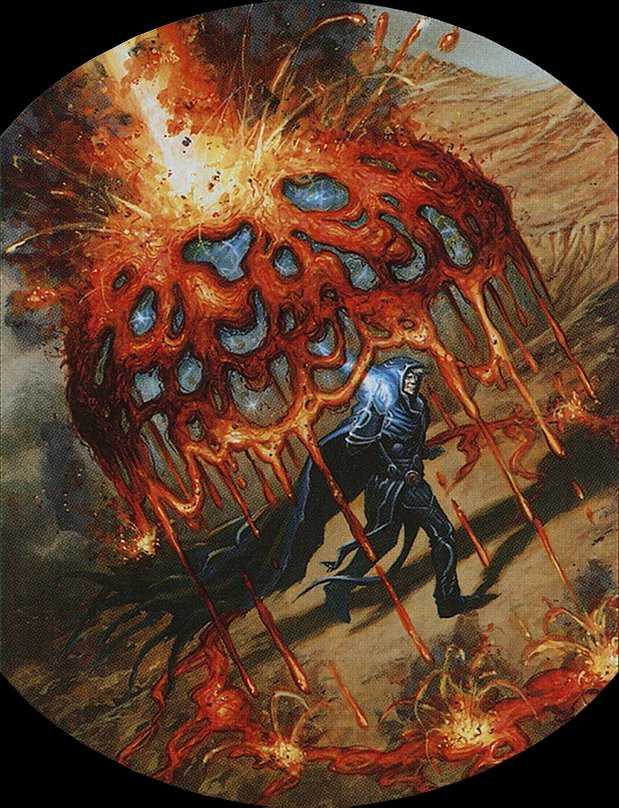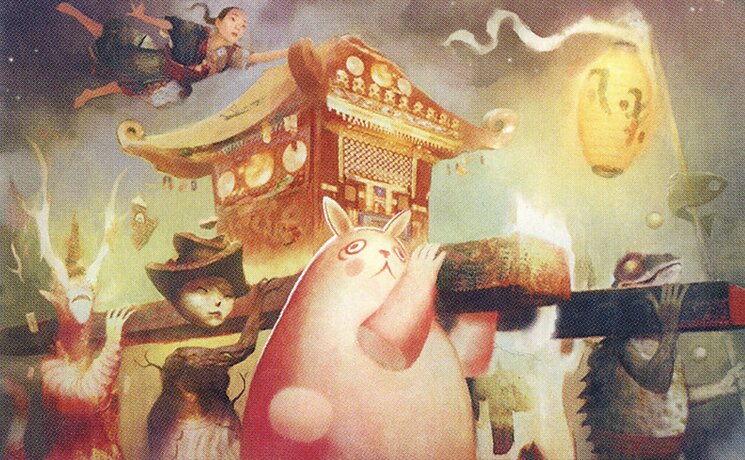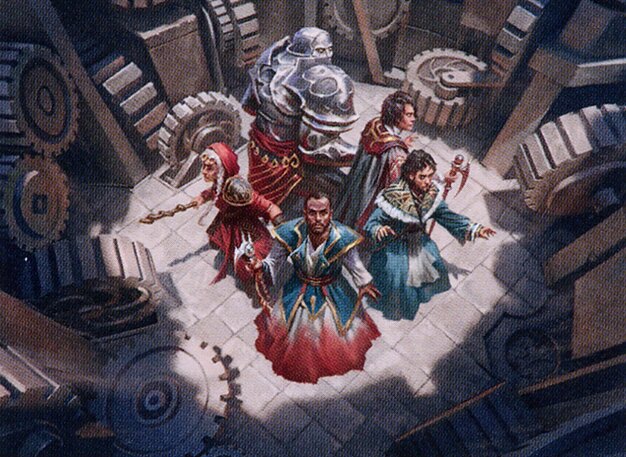 60 Cards
$284.38
15 Cards
$89.67
I'm going to start with the deck that definitely needs the most tuning. One thing I wanted to attempt during BRO was to Meld an Urza, and I thought a controlling shell would be best suited. The games… did not go well, finishing with a 1-4 record. The lone win came against UR Drakes, while I lost to Rakdos Midrange, Mono Black Devotion twice, Mono Green, and Greasefang after Arena had bugged out on a relatively close game.
The problems you might expect after looking at the deck list all came up at some point. It's clunky, the mana base is awkward, there's a mix of tap-out control and counterspells, and overall this was definitely not the right build. I did get to meld Urza a few times, each of which won the game pretty much immediately, so in that sense the deck was a success.
Despite the record, I do actually think there's a decent deck concept to work with here. Each of the six matches I played went to game three, and I did get some pretty poor variance along with that Arena glitch. Karn and Urza also play pretty well together, but I don't think this was the list to try out Lay Down Arms and Thirst for Discovery in. It felt like I was playing two decks that didn't really belong together. I might actually revisit this concept after putting more thought into it, as there were parts of the deck that worked well and I played a lot of close games. I am very open to suggestions on this list if anyone out there has any.
MONO BLACK GIX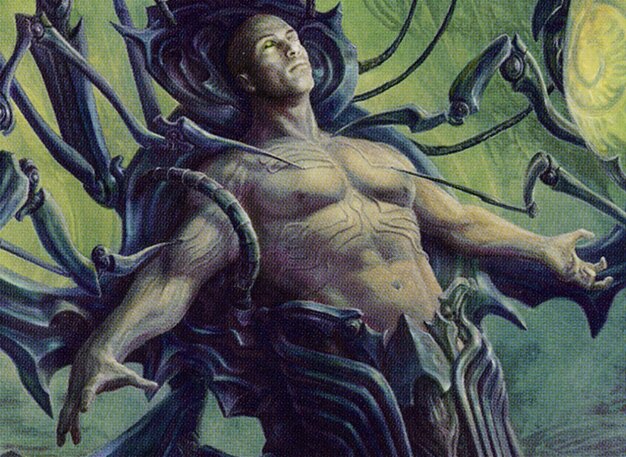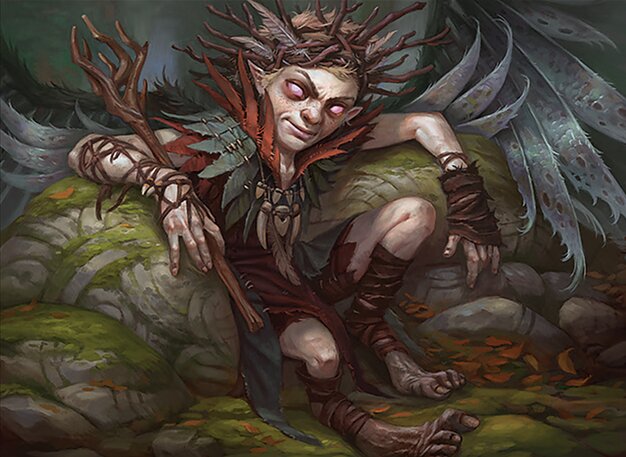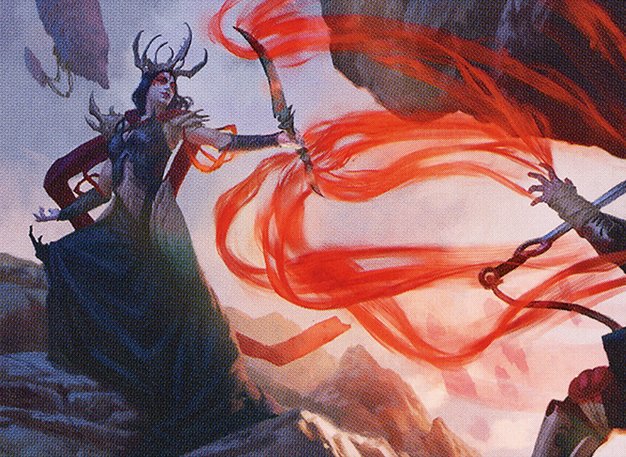 60 Cards
$210.62
15 Cards
$258.13
One of the things I had said during spoiler season was that if Mono Black Aggro was going to make a comeback, it was going to be due solely to Gix, Yawgmoth Praetor. With only five matches on the deck, I feel comfortable confirming my fears. While Gix is in fact a very strong card, this deck is no longer very good in the meta overall.
While this might be built a bit suboptimally, I don't think that really matters. This strategy is just too weak now. Even with the recursive creatures, there is too much removal to get anything going consistently and your clock isn't actually fast enough to go very deep into games, even while drawing cards with Gix.
This was also my opportunity to test out Misery's Shadow and Phyrexian Fleshgorger a bit, and while both of those cards seemed fine, this once again is certainly not the proper home for them in the format.
I went 2-3 with this deck, with losses to Selesnya Angels (0-2), Bant Humans (0-2), and Rakdos Midrange (1-2), and wins over Greasfang, and some kind of UW brew that was playing the cards shown below. I have no idea what was going on there. If anyone has any idea what this was, let me know, because I was confused.
I really want Mono Black Aggro to be a good deck, and while I did enjoy playing it again it's just so obviously below Explorer's power level. A very sad time for what used to be one of the titans of Explorer and Pioneer.
IZZET TOKENS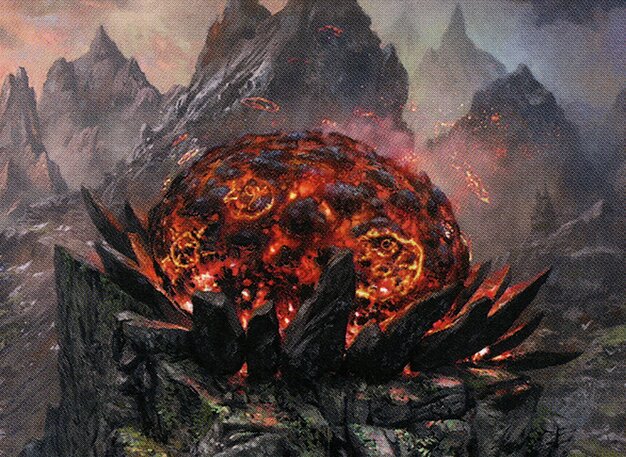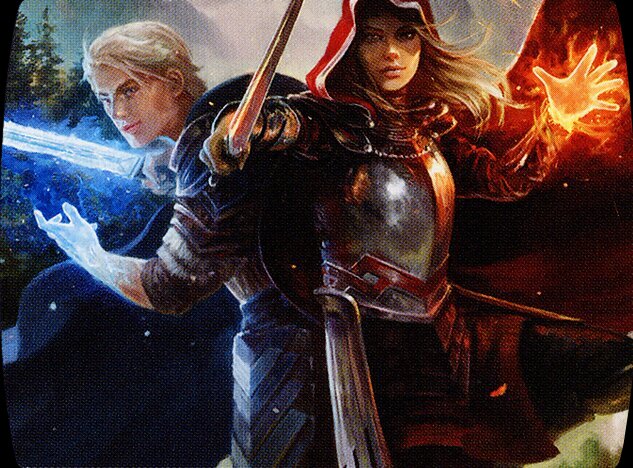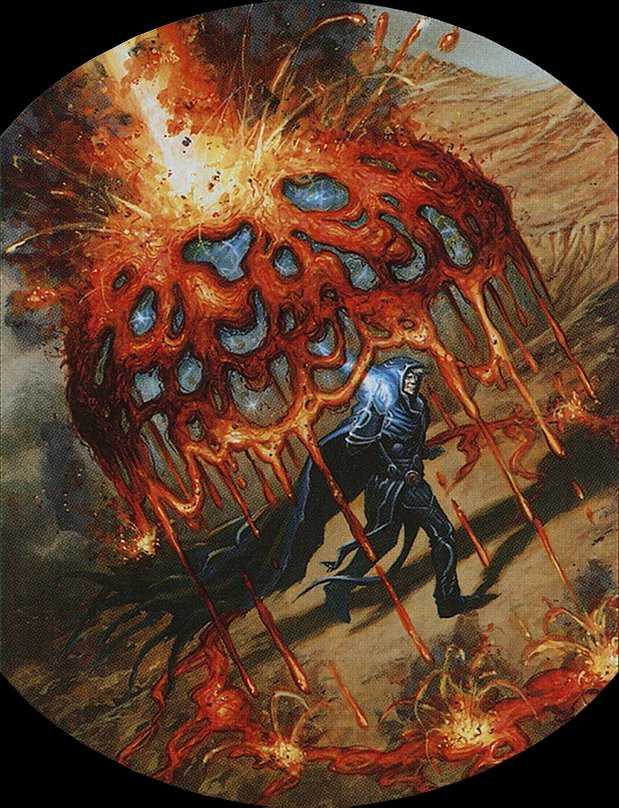 60 Cards
$286.1
15 Cards
$36.63
Finally, I've saved the best for last. While the record with this deck (3-2) is still obviously mediocre, I actually think there is a reasonable concept to work with here.
The main card I was looking to try out here was Third Path Iconoclast, but I decided to test a couple other cards I've been interested in as well – in Arcane Proxyand Saheeli, Filigree Master. With Arcane Proxy I felt like See the Truth was the best thing I could be doing. That turned out to be absolutely correct, as it turned See the Truth into an actually playable card. It made for a good card to Consider into the bin and buy back later, though Proxy also found use buying back removal spells. Needless to say I was impressed with the card. It's a very sweet design and I'm happy I got around to testing it, as before the set's release I was calling it my favorite card in the set. (Notably different from the best card in the set).
The new Saheeli I didn't actually see enough to form a good opinion on, though her abilities are pretty cool in this list. The real power in this deck though comes from Iconoclast and Saheeli, Sublime Artificer, as your token making ability gets out of control fast. I know people were trying Iconoclast with Young Pyromancer, but I leaned into the artifact synergy with Saheeli instead, which let me play Voltaic Surge, made Saheeli's first ability better, and had an unintentional effect that I wasn't looking for originally: Making a bunch of artifact creatures completely shut off Brave the Elements.
The best thing this deck can do is use Sublime Artificer's ability to turn a Servo or colorless Soldier into another copy of Iconoclast, which lets you go off to the races with how many tokens you can make. It's so easy to flood the board once you have three token makers in play, let alone if you have extra Iconoclasts. That part of the deck was really fun.
Predictably, I did struggle against sweepers such as Supreme Verdict and Temporary Lockdown, the latter of which there is essentially no coming back from.
The 3-2 record came with wins over Mono White Humans, Yorion Fires, and Mono Blue Spirits that was clearly being piloted by someone just picking up the deck. My losses came against Esper Control and Keruga Fires, both of which came in game threes. Also feel free to ignore the one of copies of the Royal Scions and Smoldering Egg, they are among my favorite pet cards and I felt obligated to include them. I did flip the Smoldering Egg, getting a concession immediately which was nice.
Of these three lists, this is the one that may be worth actually exploring. I'm sure there is a way to make this deck better, as it can flood the board and generate massive card advantage thanks to See the Truth and Arcane Proxy With more effort in refining this list, I think there could be a very playable deck in here somewhere.
CONCLUSION
Between these 15 (16, I guess) matches, I got to play 13 different cards from the Brother's War, getting my own feel for how these cards play when you have them, and while the results of this weren't up to snuff, as mentioned earlier, that wasn't exactly what I was looking for. I just wanted to explore avenues that I hadn't gotten a chance to yet before these cards feel like old news as Phyrexia: All Will Be One cards are revealed.
But until those cards come out officially, I will go back to the drawing board with a couple of the decks shown above in hopes to get them to run more smoothly. In terms of Mono Black, well, sometimes it's fun to relive past glory.
Either way, I'm getting excited for Phyrexia cards to come out so the brew pipeline can keep flowing strong.