Tier 1 at Home: Green Devotion
Cris (IglooBoi) takes a spin at making FNMs and casual events more fun in this new series!
Welcome y'all to Tier 1 at Home, my new series here at PlayingPioneer. In this series I will be reconstructing current top tier decks to give them a more fun play experience in a less competitive environment. If you're anything like me, you love grinding RCQs and playing at a higher competitive level. This means I regularly play some of the most powerful decks in Pioneer like Mono Green, Rakdos and Mono White Humans. These are awesome decks for competing, but frequently not as enjoyable when I'm going to my LGS to play Friday Night Magic. While I'm at FNM I want to have more fun and play with some weird cards, while still getting reps with my tiered decks and working on sequencing. In this series I hope to bring a little more fun to FNMs by showcasing some suboptimal choices that deck builders can make to make the night more fun for everyone.
Stock Mono Green
As a starting point for this series we have multiple high tier decks that get a reputation of being too toxic for FNM or casual events. The most notorious deck for this has got to be Mono Green Devotion. I will not be going into major detail on how the optimized deck functions because you can visit Bailey's deck guide here on the site to see how it works. What I will touch on are the parts that players find unfun to be seated across from, and which are the fun cards that are interesting to play with, as well as how this new build functions.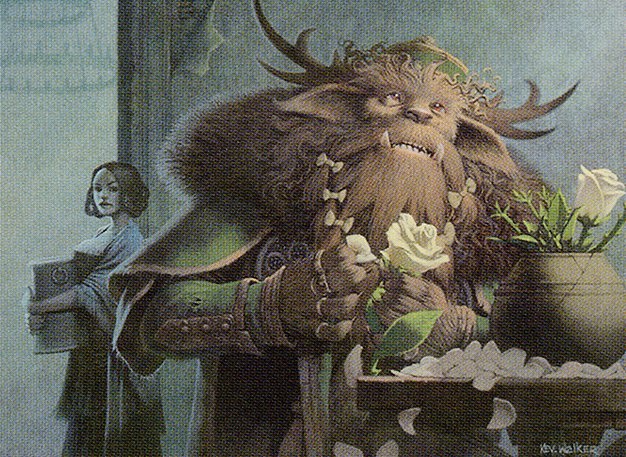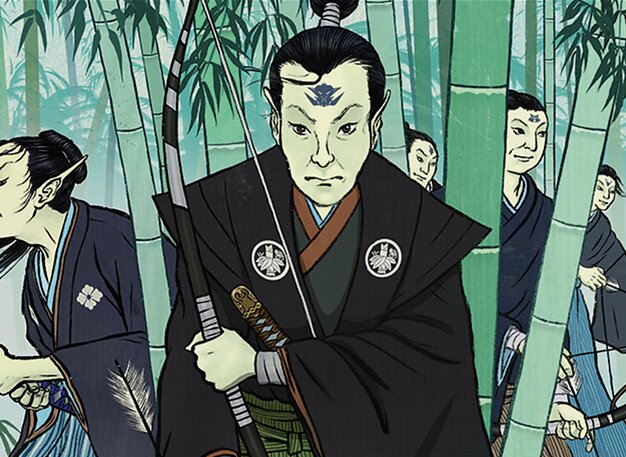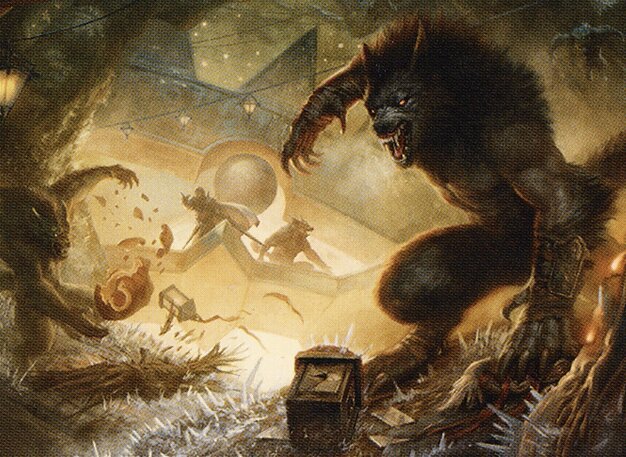 60 Cards
$386.9
Sideboard
15 Cards
$66.21
Here we see the stock list for Mono Green Devotion. As a simplified summary, we have here a ramp deck that relies on ramp on turns one and two to accelerate it into things like Cavalier of Thorns; which allow the deck to further fuel its land development; Karn the Great Creator, which grants access to a sideboard full of powerful artifacts; and Storm the Festival, which lets the deck cheat on mana in a huge way to deliver some devastating plays. The deck works towards one of two ends, being a combo finish enabled by Karn and the likes of Pestilent Cauldron, or a more generic creature beatdown strategy via Old-Growth Troll and Cavalier.
The reason why this deck can be seen as toxic is usually because of its complicated combo lines mixed with its proficiency at getting the combo online. These lines are enabled by Karn, the Great Creator, which can grab cards like The Chain Veil and Pestilent Cauldron which can enable infinite planeswalker activations in combination with Kiora, Behemoth Beckoner and Teferi, Who Slows the Sunset. This is a long process with many steps that isn't very fun to sit through, especially when the pilot may not have each step of the process memorized.
Making Mono Green FNM Friendly
There are multiple avenues to changing the deck to make it more enjoyable for players on both sides of the table, but in my opinion, I feel like the key thing would be the win conditions and removing access to the combo. Sticking to the the original intent of the archetype – being a ramp strategy aiming to flood the board with big beaters, we end up with a deck that offers a lot fewer feel-bads. Here's where I ended up.
Creature Devotion
pioneer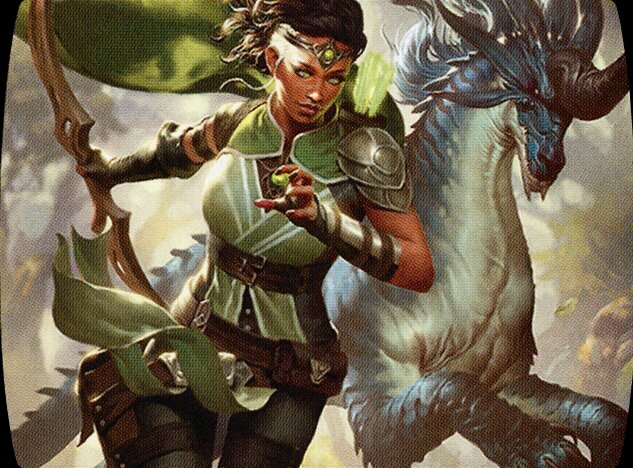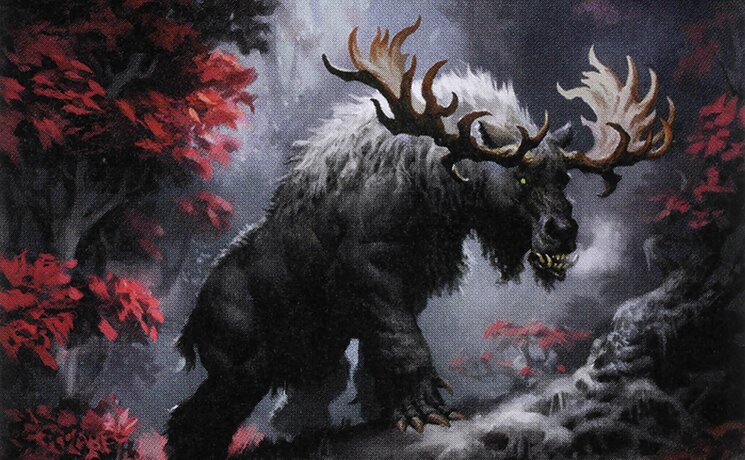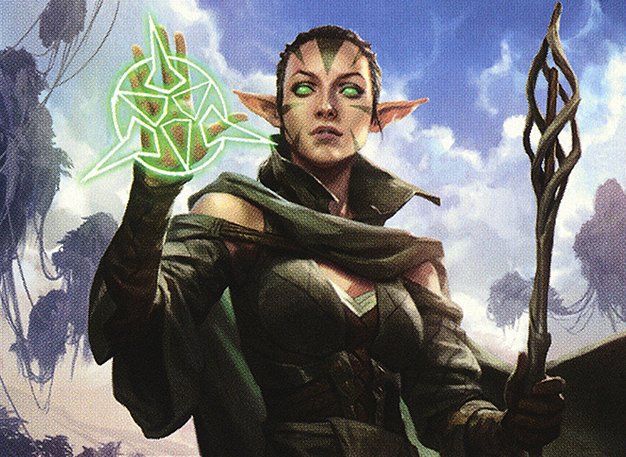 60 Cards
$385.38
15 Cards
$25.45
At first glance, there's some obvious changes from the stock build. The first major change is the removal of Karn the Great Creator and Lovestruck Beast, in exchange for a couple of different threats that work better with the Devotion theme. I've instead added Questing Beast, Ulvenwald Oddity, Werewolf Pack Leader, Skysoverign, Consul Flagship, and Vivien, Monster's Advocate. I know that some of these might look like weird cards to introduce into the deck but hear me out.
Questing Beast is a phenomenal threat that helps pressure slower midrange decks. Especially when you look and see other players playing cards like Karn, Liliana of the Veil, Teferi Hero of Dominaria and other pet planeswalkers that locals tend to have show up. Being able to clear out planeswalkers while still applying pressure to the player is exactly what a creature based aggro deck is looking for if it can afford it.
Ulvenwald Oddity I can agree looks like a bad and goofy card, and that's because it is. However, I first thought that it wouldn't add anything to the deck but when I played some leagues with this current list it was able to prove me wrong. At the end of the day, Nykthos, Shrine to Nyx is a messed up card. It provides such huge bursts of mana that several turns can be extremely explosive. One of the common play patterns of the deck is using this huge explosion of mana to fuel a turn full of casting multiple creatures and spells, untapping Nykthos via Kiora, and running through the deck via Storm the Festival. The downfall of this plan is that it runs out of gas at some point, and thanks to summoning sickness everything that was just cast has the potential to not affect the board because you never found a way to close out the game. By adding Ulvenwald Oddity you can sink your mana into it to flip it and give all your creatures trample and haste, letting you swing for lethal to cap off your explosive turn.
Werewolf Pack Leader is a creature that doesn't normally see play in Mono Green because it incentivizes a much more dense creature suite than the stock list is packing. My version of the deck however is full of creatures, so the Pack Leader felt like an obvious include. This creature allows you to get more devotion into play while providing an above average stat line. The other big positive is the wolf being a great mana sink if you are flooding out. With 10 mana dorks at 22 lands there's times where you accumulate a lot of mana with nothing to spend it on, and having mana sinks that allow you to draw more cards to get out of a flood can be the difference between a win and a loss.
Skysoverign, Consul's Flagship doesn't need too much of an introduction these days thanks to its general popularity in the meta game at large. Skysovereign, often referred to as "The Boat", is one of the biggest threats to Rakdos Midrange at the moment. Dodging their common removal spells like Dreadbore, Fatal Push, Liliana's minus effect, and Bloodtithe Harvester leaves a lot of stress on Abrade as their only real answer. The Boat is worth the slot in the main deck for more than just RB Midrange though, as it deals 3 damage to creatures or planeswalkers on entry and attack, making it a solid removal spell for decks that can get it into play early and crew it reliably. It is also a 6/5 Flying creature which makes it incredibly hard to block and attack through, especially for decks like Phoenix, Spirits, and the random janky creature midrange decks that might be hiding out at any given FNM.
The final card i've brought in as a threat in Vivien, Monster's Advocate. Vivien is a great hit for Storm the Festival, as well as just being a good card to cast on her own. She allows us to grind vs the midrange and control decks by providing access to any creatures hiding away on top of the deck. The other big bonus is that the minus 2 allows us to cast Cavalier to put Ulvenwald Oddity into play. Usually at this point in the game we're looking to perform that super chain turn mentioned above, and any cards that can single handedly enable this chain are definitely worth playing.
Some of the smaller edits to the deck that are important to mention would be the replacement of Wolfwillow Haven for Paradise Druid, and trimming Oath of Nissa for additional lands. Paradise Druid is a relevant change for a few reasons. The main reason is its ability to attack. With Werewolf Pack Leader and Paradise Druid there is enough power in play to draw a card with the Pack Leader's ability. The other notable perk of Paradise druid is the ability to tap for black mana to help pay kicker for our sideboard copy of Tear Asunder. Oath of Nissa becoming lands is also worthwhile because lands are generally better hits off of Storm the Festival.
Sideboarding? In this economy?
Now looking at the sideboard we get the unique ability of having 15 cards to actually put into our deck because we don't have Karn restricting the sideboard slots. Currently the sideboard is skewed more towards my specific LGS but I highly suggest changing the sideboard to combat the decks that you anticipate playing against. While there are many options for cards to include in a given sideboard, here's why i've chosen the cards that I have for my specific meta
To start we have Scavenging Ooze, which is our main source of graveyard hate. Scooze allows us to chip away at many different decks in the format, stealing the birds from Izzet Phoenix and the warships from Greasefang while also doing double duty as lifegain against aggro. While play testing with this deck, I was able to get Scooze to a 5/5 easily and on occasion even up to a 10/10.
Skylasher is a very straightforward answer slot to help the Mono Blue Spirits match up. Being an uncounterable reach blocker is vital there, as they don't have many clean answers to it. The other key point is obviously its protection from blue which allows you to block the spirit with curious obsession and slow down their value generation. When you slow the value that means you're facing fewer counterspells and interaction, which allows for the ability to slam your haymakers to win without fear.
Spirits is a bit of an issue where i'm from, so i've packed a bit more hate for it than usual. Shifting Ceratops also is an amazing threat to punish both Spirits and control decks alike, as it is a powerful uncounterable threat that allows us to give it Haste, Reach or Trample for 1 mana until end of turn. The versatility of the dinosaur being a hasty threat against a big reach boy makes it perfect in the board.
Nullhide Ferox I feel is rather self-explanitory. It's a free discard to Liliana of the Veil and lets us throw a zero mana 6/6 creature onto the battlefield. Alongside this, the midrange piles that run Liliana would also just generically struggle to remove this giant threat that forces them to pay mana to turn the hexproof off in order to get the job done. While Liliana isn't super prevalent in the meta overall, this absolute power play always feels worth it when it happens.
Moving into Outland Liberator, this is where the list gets heavily skewed to my specific LGS. At my game shop we have multiple fires of invention players as well as some random artifact aggro decks. Outland Liberator being a creature that can flip into an extremely punishing threat for the enchantment and artifact decks is exactly what i'm after. While flipping it is slightly unlikely, it definitely happens on occasion. In those cases that it doesn't we still have a two-mana 2/2 that can just attack until we have a target for its disenchant ability. Then we can blow up the enchantment or artifact and finalize the exchange.
And co-existing in the sideboard along with the Liberator we have Tear Asunder. This is still early in the testing phase but it has impressed me multiple timesso far. Usually it is there for the same style decks that the Liberator comes in against, but in my testing I have tried it in other matchups as well and it's provided a good amount of utility. The biggest surprises were in the card's functionality against Mono Green and Rakdos. The kicker cost allowing me to exile different cards including Cavalier of Thorns, Karn the Great Creator, Teferi Who Slows the Sunset, Fable of the Mirror Breaker, and Sheoldred the Apocalypse made me interested in bringing the card in for more matchups. Having a catch-all answer like this is something that Green isn't particularly used to, and the card definitely shows promise.
Overall this is the basic breakdown of the major changes, but where do we go from here? This is really going to depend on your local scene and what will create more enjoyment for you! For starters, maybe you want to lean more into the black, that allows you to run other threats like Sheoldred and Binding the Old Gods for more interesting hits off of Storm the Festival. Then you could add Darkbore Pathways, Blooming Marsh and possibly Deathcap Glade to make the mana work. Or maybe you want to add more planeswalkers and run things like Nissa, Who Shakes the World, Vivien Reid and or Wrenn and Seven, as the deck used to do in Pioneer's earlier days. There's so many unique options to tune the deck to fit what you want to do. The most important thing to keep in mind while making these changes is keeping the threat density high to maximize your rewarding hits for Storm the Festival and having great options to ramp into so you can win your matches at FNM.
Overall this list is most likely going to be less consistent than your normal Mono Green Devotion lists, it will also be a little slower and not as versatile due to Karn not being in the deck to tutor any artifact you need for the specific situation. The main purpose of this is to have more fun during games, with clean and straightforward gameplay with your friends at FNM. Decreasing the amount of feels bad moments and creating more splashy plays that end games quickly and in style. Hopefully you find these changes enjoyable and can take down your local scene by forcing your opponents to read some cards they've never seen before as they swing in for lethal!