WOE Propels Golgari Midrange Ahead
As Golgari Midrange's viability returns, so too does PlayingMTG author Briger Smith! Briger breaks down the new cards and two lists: one for Pioneer and one for Standard.
It's the ROC(K)!
Hey everybody, I'm Briger, and I'm back, and I'm talking about Golgari Midrange. It's like I never even left!
The Pioneer format has always been a battleground for innovative deck strategies and powerful interactions. With the introduction of the Wilds of Eldraine, the landscape of Pioneer may be altered dramatically, and one archetype that's benefiting greatly from these new additions is Golgari Midrange. This timeless strategy has received a breath of new life with the arrival of exciting cards like Mosswood Dread Knight, Restless Cottage, The End, and many, many other new and interesting additions, ushering in a new era of semi-competitive viability.
Mosswood Dread Knight, A Catalyst for Change
At the heart of the resurgence of the archetype in Pioneer lies the game-changing creature Mosswood Dread Knight. This two-mana powerhouse has quickly established itself as a staple in the archetype, thanks to its versatility and synergy with the deck's core mechanics. Already aggressively-statted at 3/2, its ability to effectively get two pieces of cardboard into your hand is very powerful. Golgari's Bloodtithe Harvester is able to eke out a ton of late-game card advantage, and this card will be a very effective way to keep up with a bevy of decks and grind with the best of them.
Previously, Golgari struggled to maintain an optimal curve while gaining incremental advantage. Mosswood Dread Knight has bridged this gap by providing early-game presence and late-game utility. Its card advantage ability meshes seamlessly with the deck's playstyle, allowing players to amass a formidable board presence and outvalue their opponents over time. Before Eldraine, Golgari was looking at cards like Grim Flayer and Werewolf Pack Leader, which, while still playable, both have large disadvantages. Grim Flayer does not have an enter-the-battlefield trigger and is weak to Bonecrusher Giant and graveyard hate, while Packleader pushed you deeper into green (usually requiring a more life-total intensive manabase) and wanted you to have a lot of creatures with three power.
In Pioneer, the two-mana slot is a critical juncture for any deck, as it dictates the tempo and efficiency of your strategy. Mosswood Dread Knight's arrival significantly enhances the deck's two-mana options. With this card, the deck is able to develop an aggressive boardstate while simultaneously generating card advantage without being forced to choose between cards that achieve this purpose, setting up subsequent turns for success.
The End
The End has a lot going for it! It is a powerful hate card against many of the best strategies in Pioneer, and some in Standard. It eliminates most of the more powerful threats in these formats, and removes the remaining copies of them entirely. It will be a solid inclusion – at least in sideboards – to punish decks that rely on certain creatures or planeswalkers to close out games. What else can you say about a hate card like this? It does its job, and it does it well.
Restless Cottage
There is a lot to like about this land and a lot to dislike, so I've made a pros and cons list to see if it is right for you!
Pros:
4/4 body makes it likely that it is the strongest creature on the board
Incidental grave hate
Incidental life gain
Sacrifice synergies
Food synergies
Exile-matters synergies
Provides both colors of mana
Retains attack trigger when animated by other means
Horror synergies?
Cons:
No evasion makes it easy to block
Enters tapped
In metagames where the upsides here outweigh the downsides, Restless Cottage is a strong inclusion in Pioneer and Explorer, and is an easy inclusion in Standard.
While Mosswood Dread Knight stands out as a defining card for the archetype's resurgence, the Wilds of Eldraine set has delivered many other tools that elevate the archetype to a new potency level. From versatile removal options like The End to value-packed creatures such as Syr Ginger, the Meal Ender, the deck now boasts a well-rounded toolkit that can adapt to various scenarios and strategies. In addition, the set has given the deck another powerful creature land that has many synergies with Rock-player favorite Wrenn and Realmbreaker, since animating Restless Cottage with the Planeswalker retains the attack trigger, unlike most Pioneer and Standard-legal creature lands.
Pioneer/Explorer
Now that we have an understanding of the cards introduced to the archetype by Wilds of Eldraine, let's dive into a Pioneer/Explorer list!
Golgari Midrange
PioneerExplorer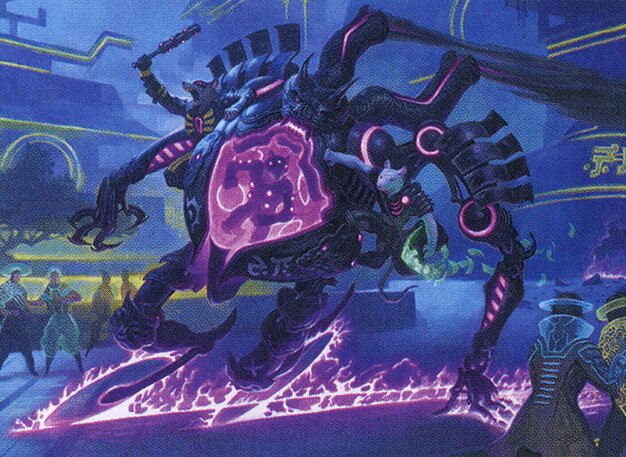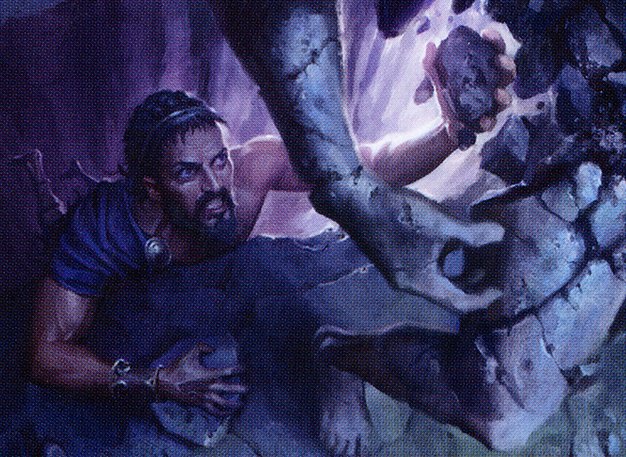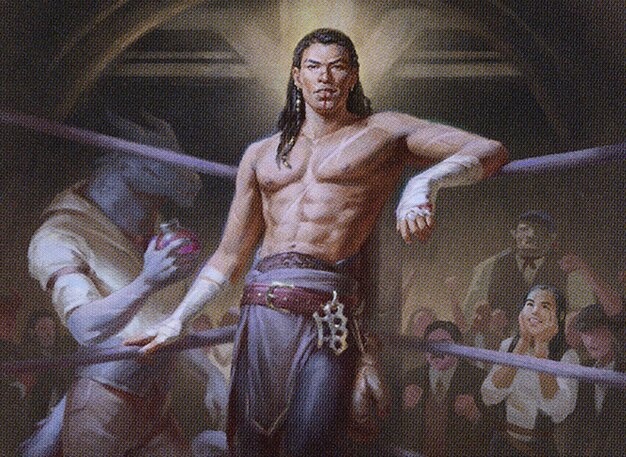 60 Cards
$680.72
15 Cards
$23.09
In my wonderful teammate Anthony's list above, you can see we have a bunch of the classics that really make a midrange deck in Pioneer; we have Fatal Push, Thoughtseize, Reckoner Bankbuster and Glissa Sunslayer.
Aside from those archetype staples, how else are we building a tier-two midrange deck in the Pioneer and Explorer formats? Well, one of the new additions all the players have been clamoring about is the new(ish) Wrenn and Realmbreaker! This card is an underrated Planeswalker that can steal games from under players' noses, and is especially good at stealing games against Control decks. Reckoner Bankbuster is an all-star of a card, and is extremely good at letting us keep up in the realm of card advantage in the format!
Standard
Recently, there has also been a relatively large shakeup in Standard! This week, the Standard section of our website will see a new deck added to the ranks, thanks to the new additions from Eldraine! 
The additions of Cottage, Knight, The End, and Virtue of Persistencehave really added a lot to what the deck has been doing and makes for a very strong challenger to the wildly adaptive format! And who knows? Rakdos was a very strong Standard deck for quite a while, resulting in (at least) the banning of Fable of the Mirror-Breaker. Maybe in a short time, us Golgari Rock stans will be at the forefront of Standard and everyone will hate us instead.
Golgari Midrange
Standard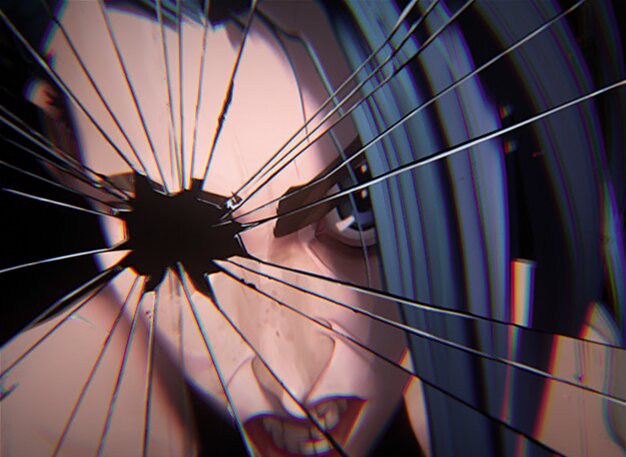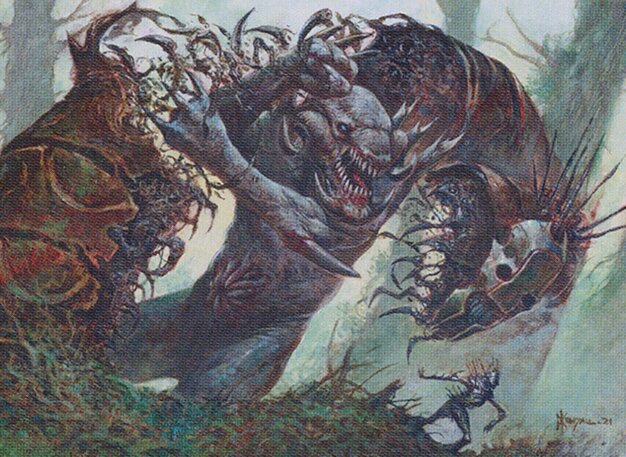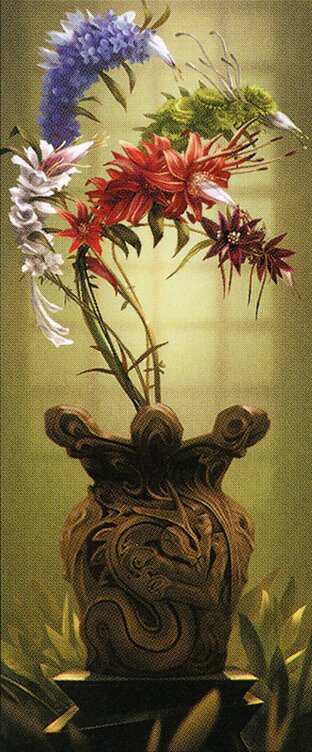 60 Cards
$536.56
15 Cards
$45.89
Rock Out
The rise of Black-Green Midrange in Pioneer and Standards' Wilds of Eldraine is a testament to the power of a well-timed injection of new cards. Mosswood Dread Knight's ability to reshape the archetype's early-game strategy, its synergies with existing deck mechanics, and its impact on the critical two-mana slot all contribute to the deck's newfound success. With these additions, the archetype can really assert itself as a formidable contender in the Pioneer format, proving once again that innovation and adaptation are the keys to maintaining a competitive edge.